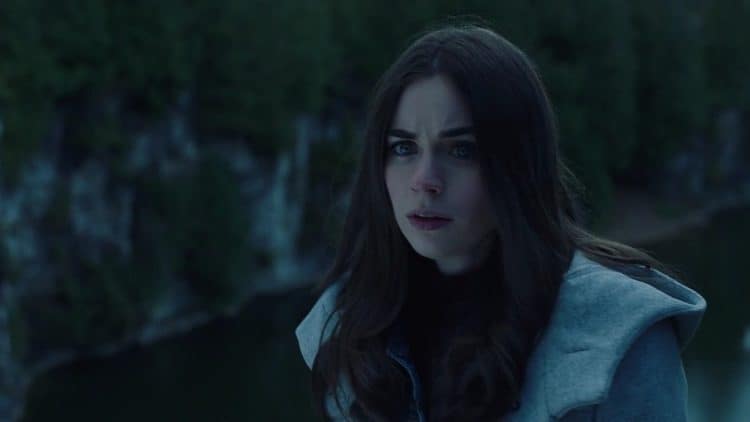 From an outsiders perspective, it may seem like the entertainment industry is full of people. In reality, however, very few people actually find success at the professional level. Sarah Desjardins has been fortunate to be one of the few who has managed to carve out a path to stardom. The talented young actress has been in the industry for almost a decade, and in that time she has landed quite a few impressive roles. Many people will recognize her the most from her role as Donna in Riverdale and Jenna in Impulse. In 2021, she also got another major opportunity when she was cast as Nicole in the TV series Debris. Keep reading for 10 things you didn't know about Sarah Desjardins.
1. She Is Canadian
At this point in her career there are a lot of people who have probably assumed that Sarah is American. In reality though, she was born and raised in Canada. It was there where she initially got interested in acting. It's unclear whether or not she still lives in Canada or has relocated to the United States.
2. She Fell In Love With Acting At An Early Age
In an interview with The Italian Reve Sarah said, "Since I was about 6 years old I was very interested in acting. I was struck by the idea it could even be a profession. It wasn't until I was 16, however, that I really pursued it as a career. I was old enough to take charge and really commit to it on my own." Even though she got what some would consider a 'late' start, she is actually thankful that she got into the industry when she did.
3. She Is Active On Social Media
Sarah has built a large and dedicated fan base over the years and everyone who loves her work will be happy to know that she's very active on social media. She has accounts on Instagram and Twitter and she loves using both platforms as ways to interact with her fans.
4. She Is A Musician
Acting may be Sarah's first love, but it certainly isn't her only one. Music has a very special place in her heart and she enjoys singing and playing the guitar and the piano. So far Sarah hasn't released any music of her own and there's no information on whether or not she has plans to.
5. She Was Born With A Health Scare
Every parent wants their child to be born healthy, so you can only imagine how terrified Sarah's parents were when she was born with a scary health condition. She told Anthony Cardo, " I was born with my small intestine outside of my body so as soon as I was born I was rushed into emergency surgery."
6. She Was In An Episode Of Supernatural
Sarah has racked up nearly two dozen acting credits over the course of her career and she has gotten the chance to be a part of some very cool projects. In 2013, she appeared on an episode of Supernatural. Despite having a relatively small role, she can always say she had a part in the legendary show.
7. She Has An Old YouTube Relationship
If there's one thing we all know about the internet, it's that nothing ever goes away. With that being said, Sarah may have forgtten about her old YouTube channel, but the internet certainly hasn't. She started her channel back in 2011 and hasn't uploaded any new content in six years. Still, the channel has well over 35,000 views.
8. She Knows Which Super Power She'd Want If She Could Pick One
Most of us have thought about which super power we'd want if we could choose, and Sarah isn't an exception. During her interview with The Italian Reve, Sarah shared that she would love to have the ability to time travel. Unfortunately, she didn't share how she could like to use this power.
9. She Loves The Simple Things
The entertainment industry may be known for bright lights and flashy experiences, but Sarah doesn't like to get caught up in any of that stuff. When she isn't busy with working, she loves to spend time with her friends and family. She also enjoys being outdoors.
10. She Likes To Spread Positivity
No matter what path you decide to follow, life is always going to be full of ups and downs. Although the downs aren't always easy to overcome, Sarah understands the importance of being able to move forward. She tries to stay in a positive headspace as much as possible and enjoys spreading good vibes to the people around her.
Tell us what's wrong with this post? How could we improve it? :)
Let us improve this post!