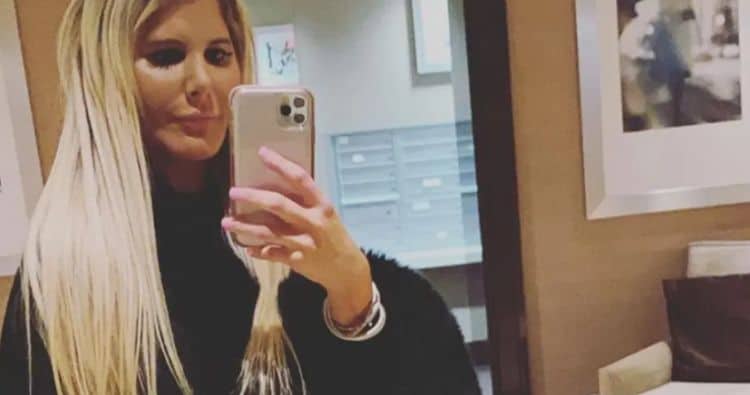 "Million Dollar Beach House," has been on Netflix for all of a few days now, and fans are already going crazy for some of the cast and some of the things that they've seen. It's only a few episodes of a short first season, so don't act like you haven't binged the entire thing. Sara Burack is a real estate agent on the show who has made a big impression on those who are watching, and we are hearing more and more about her. Fans love her, and we want to know more about who she is and what she's up to in life.
1. She's Not a Friend of Peggy Zabakola
She's the main female star of what some viewers have called a bro-heavy cast, and she's not making many friends. In fact, Peggy is someone who already caused a scene in front of potential clients when she decided she was unhappy with both Sara and Noel, whom she works with. It turns out that Sara Burack and Peggy are not friendly, and that they probably won't get along at all if the show continues.
2. She's Been in the Game a Long Time
She has more than 15 years in the real estate game. She's been doing this a long time, though she's only been with Nest Seekers International for about two years. She joined the group in 2018, though she's been with many other large companies before that.
3. She Loves Dogs
She has one, too. She's got a sweet little doggie named Kingsley, and she sometimes shares photos of her dog on Instagram. Otherwise, she merely shares photos of her work and her properties, and it's a genius move how good her feed looks all the time.
4. She's Charitable
She knows that giving back is important, and she spends a lot of her time doing just that. She likes to be sure that there are people who are able to use her for their needs, so she spends time volunteering for events, charities, and causes that are important to her. The Southampton Animal Shelter is one she cares for a lot.
5. She's Been Nominated as Woman of the Year
In 2017, but it still counts, right? She was nominated for the role of Woman of the Year in her community. We don't think she won the title, but to be nominated for something like that is such an honor that speaks so highly to what she's been doing in her life and how she's been doing it.
6. She's a Hustler
While most of New York was locked up in their homes for months on end, she was out working and making her life happen. For 2.5 months during the global pandemic lockdown, she was still working. She hustled so hard she was able to handle more than 80 transactions in that time, and she was not mad about it.
7. She's Both Manhattan and Bridgehampton
We've already learned that the season in the Hamptons for selling homes is short. It's basically Memorial Day to Labor Day, and that's all. You hustle hard those months, and then you are done. Well, not Sara. She's back in Manhattan during those months worrying about selling homes in and around the city when she's not by the beach.
8. She Learned Her Love of Real Estate From Family
She chose to get into this business because of the business her own family owns. They have a commercial construction materials business that works in the sales market of real estate, and she learned to love that. She was with her family's company for a very long time. She grew up around it, she grew into it, and she learned from it.
9. She Spends Half the Year in the Hamptons
For the past 11 years, she's been living half of the year in the Hamptons and half in the city. She does this to work, to have some peace in her life, and to get to be where she wants to be. She loves that life, and she is happy with how she chooses to do things.
10. She Loves SoulCycle
If you want to know what she likes to do in her free time, dining al fresco is one thing, but going to a SoulCycle class is the other. She loves to work out, and it's evident she likes to take care of her body. She's someone who is going to work out, improve her mood and her vibe, and take care of herself.