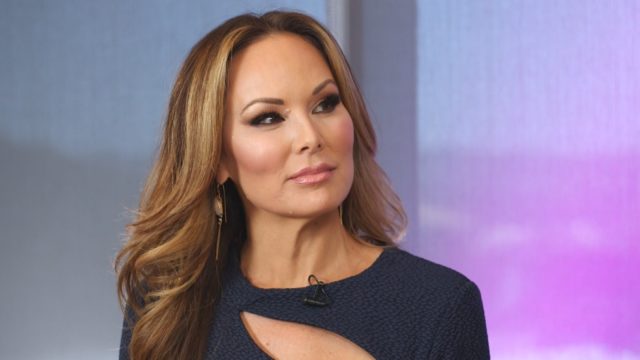 One of the things that make reality television so intriguing is the fact you are dealing with real people who have real lives. When you have this kind of dynamic, you can be sure that at some point a person's past is going to walk up behind them and bite them in their rear-end. That is unless the person has embraced their past mistakes and is very forthcoming about them. When it comes Tiffany Hendra, one of the stars of The Real Housewives of Dallas, she has several past experiences that make for an interesting conversation, but rather than run from them, she has chosen to bounce back from them by confronting them head on.
While it is obvious that Tiffany has led a very interesting life, there is still a lot that you don't know about her, so here goes five facts to get you started.
1. Tiffany Has Struggled with Drug Addiction in the Past
While it is common for people to want to escape those times in their life in which they went left when they should have gone right, Tiffany Hendra believes that it is important to own your story, because you cannot grow without owning your past and come to grips with it. According to Tiffany's own account, she hit rock bottom on a bathroom floor in West Hollywood, and it was that experience that changed her life forever. The actress/model was abusing prescription painkillers like Vicodin and mixing it with alcohol.
2. She is Embarrassed About Her Clash with LeeAnn Locken
If you didn't get to see the episode, a highly emotional LeeAnn clashed head-on with Tiffany and sparks flew. It was clear after the heated encounter that both parties which they could travel back in time. But if you have been watching the show, you know LeeAnn is highly charged and she will not only go from 0-100 is a half-second, but she has the uncanny knack of being able to take people on the ride with her. Tiffany admits that she never wants to become that angry again.
3. She Is in Touch with How Her Story Impacts Others
Tiffany has shared on more than one occasion that she gets correspondences and messages from fans who thank her for being honest about her past. She has become aware of the fact that by sharing her story others can be empowered to change their lives. By sharing her past struggles, it reveals that anyone can find themselves in a situation that is very dark and overwhelming, but they have the power and the right to come out of it when they make the commitment to do so.
4. Drug Use is Not Her Only Past Regret
While her fellow cast members did a good job of keeping this secret under wraps during the filming of the first season, it has become known that as an actress in 2000, Tiffany took a role an erotic drama series entitled Black Tie Nights in which she appeared partially nude in several the episodes. Tiffany admitted that doing the filming of Real Housewives of Dallas, she and the producers were waiting on one of the cast members to bring it up, but they never did.
5. She is Built for The Battle
One thing that Tiffany has proven over her life and during the filming of Real Housewives, and that is that she is tough and she is built for whatever challenges she faces. While she has refused to allow her mistakes to define her, she has allowed them to help shape and strengthen her. She is an example of how a person can make a poor decision and recover from it, not only surviving the experience but growing through it.
Save