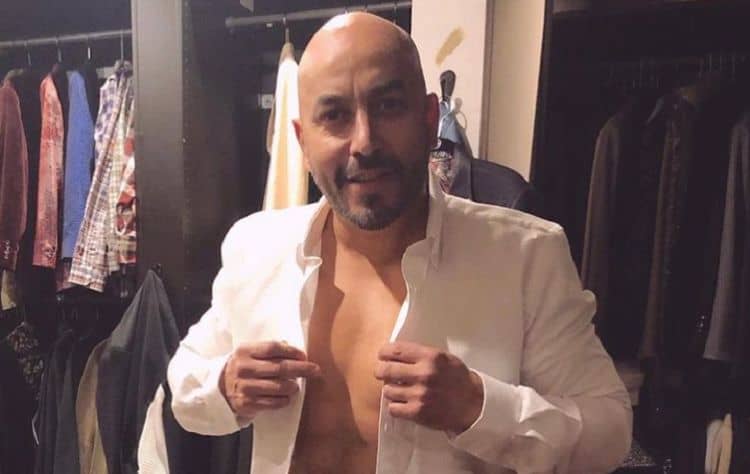 Finding longevity in the music industry can feel almost impossible. So the fact that Lupillo Rivera has been going strong for more than 25 years is a true testament to his talent and hard work. He entered the music scene in the mid 90s with the release of his debut album, Selena, La Estrella. It didn't take long for him to become a huge hit in Mexico and other Spanish speaking countries. He also gained noteriety in the United States and in 2010 his album Tu Esclavo y Amo won the Grammy Award for Best Banda Album. Although it's been over a decade since his last album, Lupillo remains an important figure in the Mexican music world. Keep reading to learn 10 things you didn't know about Lupillo Rivera.
1. He May Have Been Born In California
Lupillo is known for being a Mexican artist and he has maintained for many years that he was born in Mexico. In more recent years, however, suggestions have been made that he was actually born in California but has claimed Mexico as his birthplace for added authenticity.
2. He Went To School With Snoop Dogg
While there's a little bit of a discrepancy about where Lupillo was born, one thing is for sure: he was raised in Long Beach, CA which is well-known for being home to the legendary rapper, Snoop Dogg. Lupillo told Hispanically Yours, "I don't think Snoop remembers me but we were in the same class in Long Beach Polytechnic and it was fun hanging out with that guy in class."
3. He Has A YouTube Channel
The world is familiar with Lupillo for the work he's done as a singer, but in reality he's an all around entertainer. He loves creating content and he has his own YouTube channel where he posts a variety of videos. At the moment, his channel has more than 147 million views.
4. He Is A Proud Dad
Even though Lupillo hasn't always had the best luck in the romance department, that has never stopped him from being a good father. He has several children although there seems to be different reports on the exact number. While it's not always easy to balance everything, he loves spending as much time with them as he possibly can.
5. He Has Some Acting Experience
If you thought his musical talents were the only thing Lupillo had to offer the world, you've got another thing coming. He has also given acting a try. His page on IMDB lists four on screen between 1995 and 2007. His most recent credit was in the film One Long Night. There's no word on if he plans to do more acting in the future.
6. He has A Large Social Media Following
When you've been in the industry for as long as Lupillo has, building a large fan base kind of comes with the territory. His fans have taken it to the next level and turned Lupillo into a social media influencer. Lupillo has more than a million followers on Instagram and that number is still growing.
7. He Was Once Deceived Into Thinking He Had A Son
Several years ago, Lupillo experienced one of the cruelest forms of deception. A woman he once had an affair with claimed that she had given birth to Lupillo's son. Lupillo took on the responsibility of raising the child only to find out that the boy wasn't actually his son. Still, he continued to support the child financially until he was 18-years-old.
8. He Is A Brand Ambassador
Lupillo's large social media following isn't just for show. It's also given him some great opportunities in the real world. He has gotten the chance to collaborate with brands to help advertise their products. He is currently an ambassador for several companies including Sigue Pay.
9. He Loves Being In The Kitchen
For many people, the kitchen is the last place they want to be after a long day at work. For Lupillo, however, the kitchen is one of his favorite places to be. He is an avid juicer and he loves experimenting with different recipes. Several of the videos on his YouTube channel chronicle his adventures on the kitchen under the name "La Cocina De Lupillo".
10. He Is In A Relationship
Dating after going through a serious break up isn't easy, and Lupillo kept a low profile with his relationships after his divorce in 2019. Now, however, it looks like he has found love again. He is in a relationship with Giselle Soto and some sources have even suggested that the couple secretly got married.