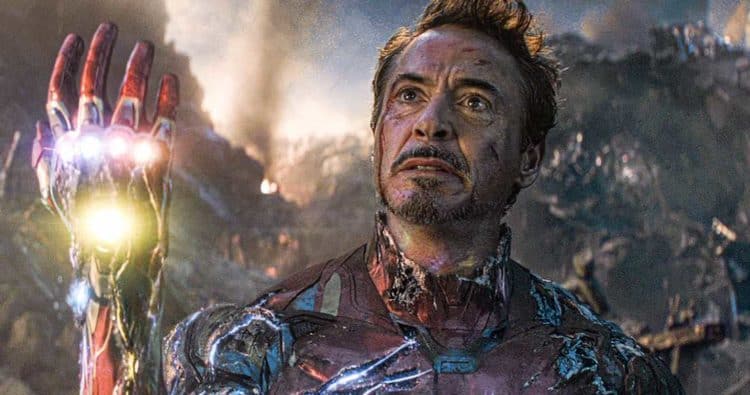 It's the passing of a legend that's bound to be remembered for some time, and the end to a role that in a big way helped to define and bring Robert Downey Jr. back into the big time in a way that many other movies could not. When looking at the role of Tony Stark from the Marvel universe there are likely a few people that could have accomplished this for at least one or two movies and made it enjoyable, but RDJ seriously took that role and redefined it in a way that absolutely defied the imagination as he became Stark in a manner that no one else probably could have. It has more to do with the fact that he was the absolute right person than anything else, as it's true that he did need something to spark his career again and keep people's attention. But looking back now it's just too easy to think that had the role of Iron Man been taken on by anyone else we likely wouldn't have cared quite as much about the character as so many fans have come to over the years. 11 years, a little over a decade of playing the same role in one movie after another, and RDJ is now an absolute legend that will undoubtedly go down in cinematic history as one of the greatest names to ever grace the MCU since at one time he WAS the MCU. Iron Man kicked it all off in a way that felt as though it might have been a one-off in the making, but instead became a story that didn't reach its terminus until Endgame, where he was given one of the best, if saddening, endings that any hero could ever hope for.
Downey's last day on set after shooting the "I am Iron Man" moment. The very definition of a legend. We love this man 3000. @RobertDowneyJr #AvengersAssemble pic.twitter.com/wIiQ5AwsDJ

— Russo Brothers (@Russo_Brothers) April 28, 2020
A lot of fans were devastated when it was made clear that Iron Man wouldn't be coming back, unless it's as an AI, but the fact is that RDJ is becoming too expensive and his contract, along with Chris Evans', was up at that point. There's nothing really to lament since he's played the character for so long that there were only two ways he could possibly go out at this point, either in battle or passing away from natural causes, which would be kind of awkward when we're talking about Tony Stark since he's the kind of guy you'd expect to have a grand death. The fact that he got to spend his life in the suit for so long is amazing since from the first movie on he's rocked the part of Iron Man and has epitomized the role of Tony Stark with his attitude and over the top arrogant and intelligent manner as he spouts witticisms on command and shows why he's one of the most intelligent characters in the Marvel universe. Gael Fashingbauer Cooper of CNet has something to say about this topic. Even thinking that there's someone that will come along that will rival or top him is a bit difficult at this moment, but if whoever gets to play the character of Riri Williams and Ironheart eventually is up to the task then it would certainly be a welcome sight. The landscape of the Avengers is going to change in a big way, but the MCU is already changing as Captain Marvel is still apparently supposed to be the big dog on campus so to speak, though we'll see how that develops as other characters start to make their way into the picture eventually.
There's no doubt it was kind of an emotional day when RDJ was finished filming his parts for Endgame, as this was the last time, supposedly, that he would ever be seen in a Marvel movie, at least in this capacity. His likeness might appear from time to time as it would be kind of ridiculous not to see him now and again given how much he contributed to the MCU and how he helped to shape what it's become thus far. Natalie Zamora of Mental Floss has an article on this that people should probably read. But as far as seeing him as Iron Man again, it's over, and the run he had with his fellow cast members is one that's going to be remembered for a long time to come. What's up next for RDJ is kind of hard to predict, but since Dolittle didn't do much in the theaters before the coronavirus broke out it's likely that he'll find something that can keep him going for a while. If he went to DC that might feel like a massive betrayal to a lot of Marvel fans, but then he wouldn't be the first one to cross the lines and work for both companies at one point. Wherever he ends up in his career after this it's bound to stand that he won't be nearly as revered as he was when playing a part that helped to redefine a hero and brought such inspiration to so many.