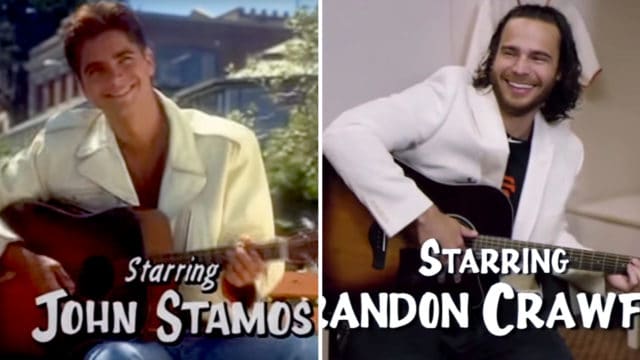 I'm not sure if we'll top the Major League video that the Arizona Wildcats college baseball team made earlier this year, but the San Francisco Giants are certainly up there with what they just did. The team decided to make a video that would emulate the introduction to another famous San Francisco based show, Full House. Instead of having Danny Tanner, Jesse, Michelle, and the rest of the crew in the opening credits, we get to see the likes of Brandon Crawford, Hunter Pence, Matt Duffy, Jeremy Affeldt, and even coach Bruch Bochy got in on it!
What's great about this video is that like the Wildcats, it was a pretty accurate homage to the real Full House. I don't know, the more I watch this the more I'm getting sold on it being even better than Arizona's video. I think the reason is because the acting in Arizona's video kind of stunk. Here, all the Giants guys had to do was give goofy smiles and let the theme song do the rest. It completely worked.
Man I really hope that all sports teams keep this up. It's been an incredible run so far and I know that other teams are going to try and outdo these.
Check it out below: