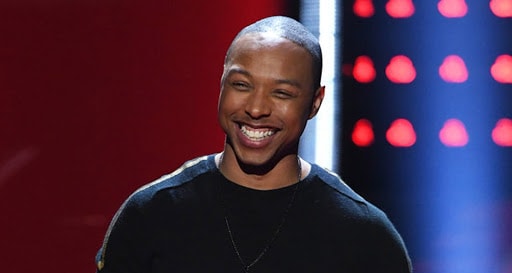 The Voice has had a lot of great contestants over the years, but 39-year-old Samuel Wilco is on his way to becoming one of the most memorable. Samuel recently stunned the judges with his incredible voice. His calm demeanor and humble attitude didn't hurt either. So goes without saying that he already has the Internet buzzing. Like many other people on the show, the story that lead Samuel to the audition stage is just as intriguing as his talent. It'll be interesting to see how things pan out for him as the season continues. But for now, one thing is for sure: viewers are excited to learn as much about him as they can. Keep reading for 10 things you didn't know about Samuel Wilco.
1. He Was Deployed 3 Times
Samuel Wilco joined the army over 20 years ago. He was initially planning to go to college on an art scholarship but changed his mind when an army recruiter offered him $40,000 for college if he agreed to enlist. During his time in the military, he has been deployed to Kuwait three times.
2. He Wanted To Be A Graphic Artist
Along with singing, Samuel Wilco is also passionate about graphic design. In fact, he once dreamed of landing a job as a graphic artist and pursuing a career in the industry. Joining the military caused him to take a different path, but his love for graphic design never went away. He now runs a graphic design company on the side
3. He Developed His Singing Skills In Church
With a voice as powerful as Samuel Wilco's, it should come as no surprise that he's been training his vocal cords for a very long time. Samuel has been singing since he was a child and was a member of his church's choir when he was growing up. His time singing in church has allowed him to perfect his craft. Samuel still attends church regularly and keeps his faith at the forefront of everything he does.
4. He Is Happily Married
Samuel hasn't spilled all the tea about his personal life yet, but we do know that he is a happily married man. He definitely doesn't mind posting about his wife on social media and even shouted her out on her birthday. His wife is actually the reason he decided to audition for The Voice.
5. He Tried Out For American Idol In The Past
The Voice isn't Samuel's first attempt at winning a singing competition show. He auditioned for American Idol about 13 years ago but says that he didn't have a great experience. He never planned on trying out for another singing show again but decided to change his mind after his wife encouraged him to audition for The Voice. Although his experience with American Idol may have been disappointed, it looks like things are going to work out for him after all.
6. Wilco Isn't His Real Last Name
Samuel Wilco's real name is actually Samuel Woodberry. He adopted the last name Wilco as a way to pay homage to his military experience. Wilco actually stands for "will comply" which is commonly used in the military. Samuel told Idol Chatter that he chose the name because he feels "like God is calling me to do something great with my music. If He is calling me, my name is my answer… Samuel Will Comply."
7. He Has A Youtube Channel
Samuel Wilco is no stranger to putting his talents on display. He has a YouTube channel where he posts videos of himself singing covers of other artists' songs. He hasn't uploaded any new content within the last few months, but that's probably because he's busy trying to make a name for himself on The Voice.
8. He Hasn't Released Any Original Music
Having a great voice is only half the battle when it comes to breaking into the music industry. In order to really become a star, you have to have the ability to take a song and make it your own. Only time will tell if Samuel Wilco is able to do this since he has yet to release any music of his own. Something tells me he won't have any problem making his own hits, though.
9. He Is A Member Of The Army's Band
The army may not seem like the most musical place, but it's helped foster and grow Samuel Wilco's voice. When he first joined the military, he spent a lot of time casually singing during basic training. Being in the army also gave Samuel multiple chances to perform in front of others. He eventually went on to join the army's band, As You Were, where he got to sing with his fellow soldiers.
10. His Children Inspired Him To Join Nick Jonas' Team
Were you wondering why Samuel Wilco chose to be on Nick Jonas' team? The answer is easy: his daughters. Samuel's daughters are big fans of The Jonas Brothers and informed their dad that being on any other team simply wasn't an option. Samuel checked out some of Nick's music and ultimately agreed.