Sam Mendes is one of the most decorated filmmakers of all time. He was born on August 1st, 1965 in Reading, England. Mendes was born into a highly creative environment, with his mother an author, and his father a university lecturer. This rich creative home undeniably set him on a path to success.
Mendes attended Cambridge University and later joined the Chichester Festival Theatre after graduating. It was here where he got a taste for the arts. After this, he made his foray into entertainment with a filmed stage production of the classic musical, Cabaret, in 1993. This would showcase Mendes' immense creative talent and set him up for a successful career in film. So, let's take a journey through the cinematic universe of Sam Mendes.
The Early Successes of Sam Mendes
American Beauty (1999)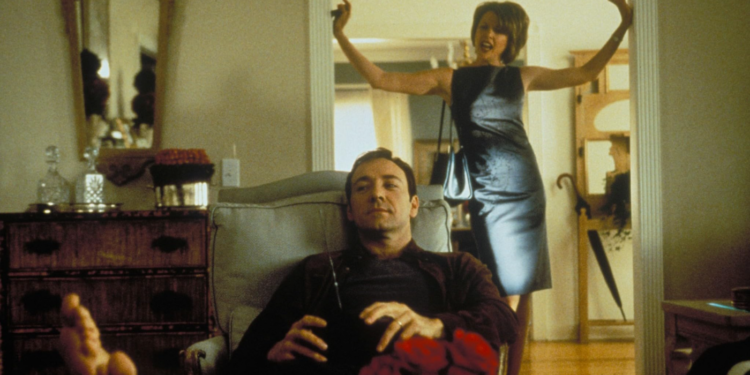 American Beauty is highly regarded as one of the greatest movies of all time. It was also the movie that introduced the world to the dynamic talent of Sam Mendes. The film follows Lester Burnham (Kevin Spacey), a middle-aged suburbanite who suffers a mid-life crisis. After quitting his job, Lester begins to partake in drugs and starts to lead a carefree life. However, trouble begins when he becomes infatuated with his daughter's friend, and starts to push away his wife, Carolyn (Annette Bening).
Despite the film's controversial subject matters, the plot is handled with artistic subtleties. Mendes handled the delicate themes by focusing more on the inner workings of Spacey's character. In doing so, the result is a stunning character study of a man who has simply had enough of mundane life and being downtrodden by his wife and daughter. American Beauty was nominated for eight Academy Awards, and won a total of five. This includes Best Picture, Best Actor for Stacey, and Best Director for Mendes. Furthermore, this put Mendes on the map as the next big talent in Hollywood, going down as one of the most successful directorial debuts in cinema history.
Road to Perdition (2002)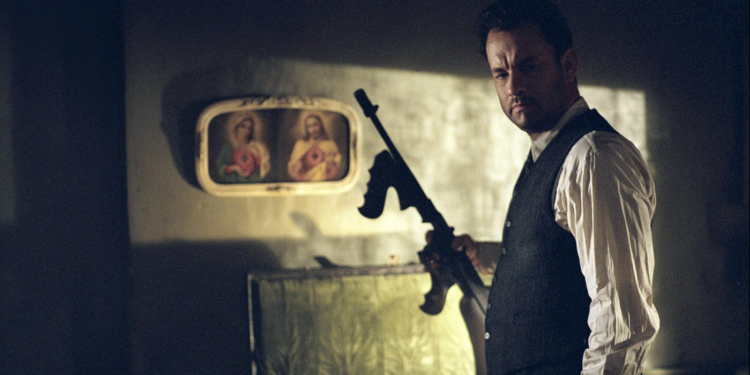 After the glaring success of American Beauty, a great deal of anticipation was building for Sam Mendes' next project. His second movie would come in 2002 in the form of the crime-drama, Road to Perdition. The film follows Michael Sullivan (Tom Hanks), a mob enforcer for an Illinois crime family. After years of dedication to his work, his life is crumbled when his son witnesses one of his hits. This sets off a chain of events as Sullivan's bosses turn on him and come after his family.
Road to Perdition is a film with a wide range of themes. After his wife and youngest son are murdered, Sullivan must flee with his oldest son while a psychotic hitman (Jude Law) chases them. Along the way, Sullivan slowly starts to realise that he has never formed a true bond with his son, and must now mend what was broken. Mendes delivered a captivating film that was at times shocking, whilst also carrying a heartfelt undertone of one man's love for his family. Furthermore, Paul Newman was nominated for an Oscar for his menacing portrayal of mob boss, John Rooney. However, Jude Law was arguably snubbed that year for a standout performance as the demented hitman, Maguire.
From James Bond to World War I: Sam Mendes' Next Chapter
Skyfall (2012)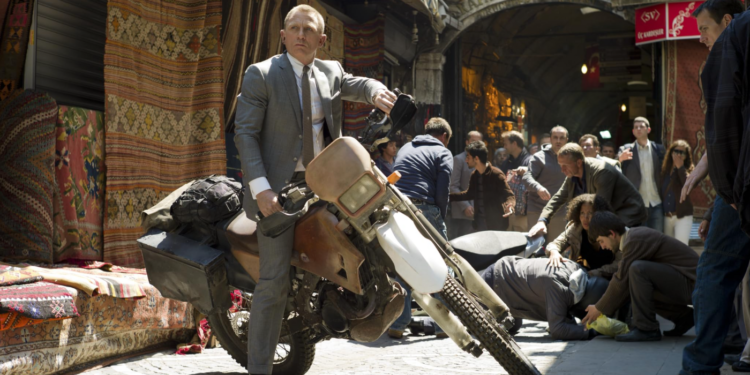 The James Bond movie, Skyfall, is a thrilling, action-packed entry into the acclaimed franchise. The plot follows Bond (Daniel Craig) as he tries to track down a cyberterrorist who has attacked MI6. During this mission, Bond discovers the villain's link to his past, causing him to face his own mortality as he battles to protect his boss, M (Judi Dench).
Skyfall stands out as an original Bond movie that served up as more of a gritty revenge tale, as Bond takes a more personal approach to his mission. Additionally, the film marked Sam Mendes' first outing as a director for a Bond movie. He delivered a visually stunning film that perfectly blended action and drama. Furthermore, Skyfall was also one of the first Bond movies to be widely recognised at awards season. It garnered nominations and wins at major events like the Academy Awards, BAFTAs, and Golden Globes.
Spectre (2015)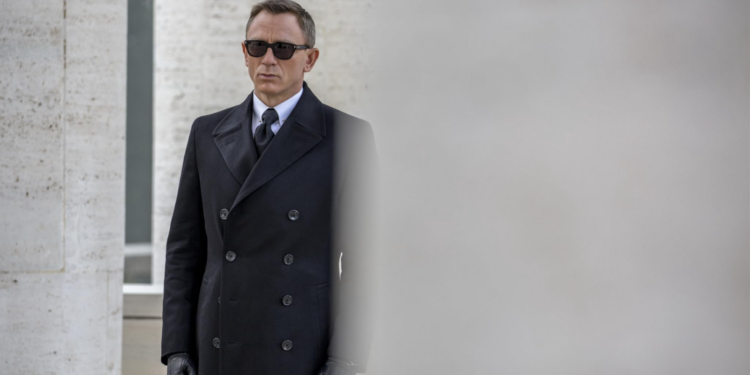 Spectre is a 2015 film directed by Sam Mendes. Serving as the twenty-fourth entry in the James Bond franchise, Spectre features Daniel Craig in his fourth performance as the iconic British spy. The film follows Bond as he uncovers a sinister organization known as Spectre, headed by the enigmatic Ernst Stavro Blofeld (Christoph Waltz). Along with the help of his new ally, Madeleine Swann (Léa Seydoux), Bond must uncover the link between Spectre and his past, while also trying to prevent a global catastrophe. Spectre marked Mendes' second directorial effort in the Bond franchise, having previously directed the critically acclaimed Skyfall in 2012. With its compelling storyline and stunning visuals, Spectre stands as a high-point in both Mendes' career and the enduring legacy of the James Bond series.
1917 (2019)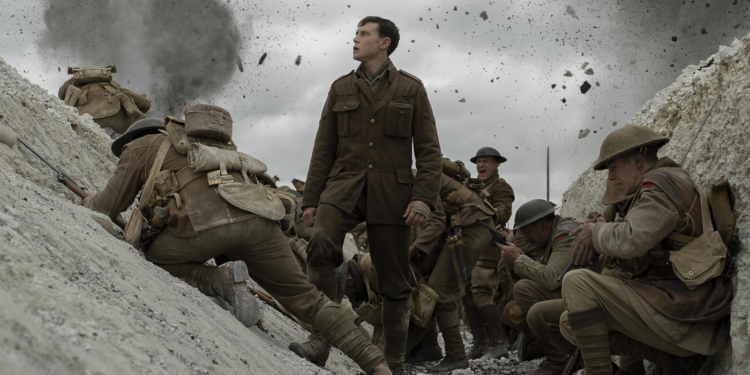 1917 is a highly praised war film that tells the story of two young British soldiers during World War I who are given an impossible mission. They must deliver a message to stop an attack that, if carried out, will result in thousands of British soldiers walking into a German trap. The plot follows their journey as they race against time through treacherous enemy territory, encountering a range of obstacles along the way.
For 1917, Sam Mendes drew inspiration from his grandfather's stories about his experiences during war. It was Mendes' first time writing a screenplay, but his personal connection to the subject matter shines through in the film. One of the most notable things about 1917 is its unique shooting style. Mendes made the daring decision to film the entire movie to look like one continuous take. This masterfully created a sense of urgency and immersion that adds to the tension of the plot. Overall, 1917 is a remarkable achievement in both storytelling and filmmaking, with a gripping plot brought to life through an innovative and impressive visual approach. Furthermore, it won three Academy Awards in 2020.
Everything We Know About Sam Mendes' Upcoming Projects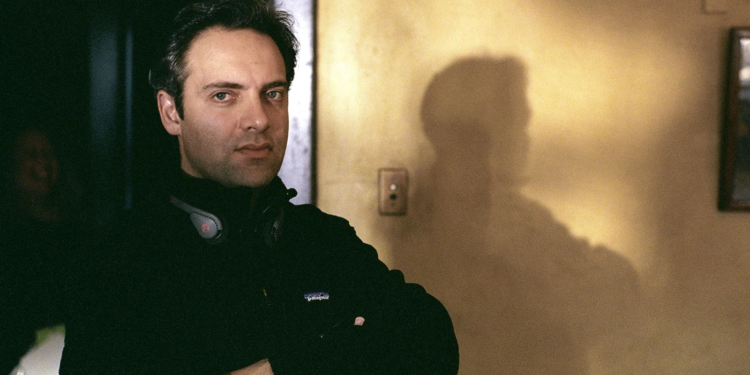 As of 2023, Sam Mendes has five projects listed on his IMDB page, serving as a producer. Additionally, he is set to make his first venture into television as a director with the series, Flavia De Luce. The mystery series will focus on an eleven year-old girl who has a passion for poison and all things chemistry. To that, she will use her knowledge to solve murders in the English countryside.
As well as a foray into TV, Mendes is set to make another career landmark. He is slated to co-direct for the first time in his career. Mendes will share the director's chair with Zoe Ford for the film, The Motive and the Cue. Tuppence Middleton and Johnny Flynn will forefront the picture.