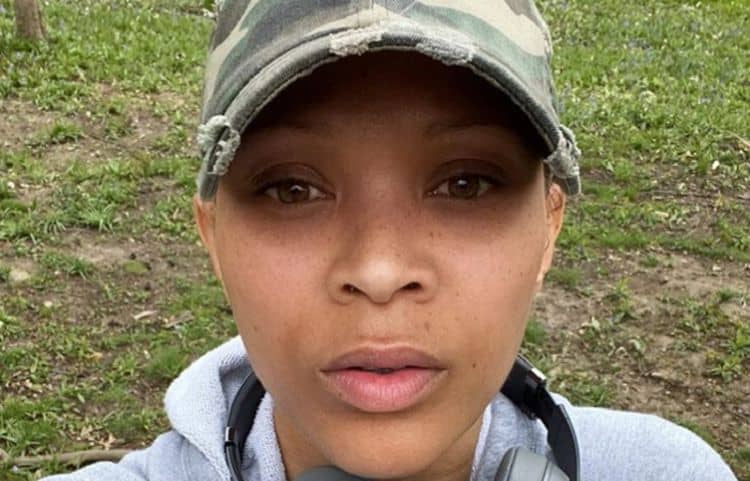 Divorce is one thing that is heartbreaking in marriage. In the event of a divorce, the victims of the same may end up living a frustrated life, especially when they have kids together. Some people, however, get pick up the pieces and move on to new relationships. Sabrina Parr is one victim of divorce who goes on to lay a new foundation by starting a relationship with another boyfriend who also is a victim of divorce. Born on May 1, 1987, Sabrina has grown to become a businesswoman and an athlete. Get to know more about her by checking these facts.
1. Her family did not have a lot of money
Sabrina Parr comes from a family that is not wealthy. Despite the state of the family, she was ambitious hence willing to try out various ways of making money. Sabrina decided to start a hustle by telling her mum to buy her chips to sell to the children from the neighboring homes. She loved the hustle and ended up getting a table near the road to sell chips all day. She wanted to become an entrepreneur and the idea of looking for employment never crossed her mind.
2. She quit her first job in high school
When Sabrina got her first job in high school, she decided to leave the job since she felt that it was taking much of the time that she needed to train. She learnt how to braid students in her school, both boys and girls, and charged $5 to $10. With her enterprising spirit, Sabrina went ahead to learn how to polish nails and doing pedicure in return for a few dollars. She extended the entrepreneurship spirit to college, where she could sew clothes and braid.
3. She is a lifestyle and health coach
Due to her experience in athletics and physical exercise, Sabrina decided to start a program that assists people in choosing a healthy diet and a physical lifestyle. According to Sabrina's website, she offers products and services such as preparation of healthy meals for clients, foods that assist in weight loss and a fitness package. She also provides training guides to people who are interested in keeping fit. Clients are free to place an order of the products and services on the website.
4. She is a mother of 2
Sabrina was married to Antonio, and they had a son together. She also went into the marriage with a daughter from a previous relationship. Sabrina and Antonio's marriage did not go as they planned since they divorced when Sabrina cheated on Davis with another guy. The separation led to the kids spending time with the ex-husband and Sabrina was afraid that her son could forget her. She felt the impact of the divorce and had to make arrangements to meet her kids. They can communicate freely with the ex-husband and Sabrina is free to see her kids. She says in her Instagram that the love her kids have towards her will never die.
5. She spent time in jail
When she was married to her ex-husband, things turned bitter when they argued after he found out about her infidelity. The argument led to domestic violence between them, and she ended up hitting Davis so bad that he had to get seven stitches to the head. The court found her guilty and sentenced her to 180 days in jail and three years' probation. After her time in prison, she saw that people might view her like a beast and goes to explain in her Instagram that it was out of the crazy encounters of marriage. She encourages her fans that change is inevitable, and we can all change to become better versions of ourselves. The post was mainly to convince them that she was not that violent as they might have concluded.
6. She is dating Lamar Odom
Sabrina seems to be in a new relationship with Lamar Odom, Khloe Kardashian's ex-husband. According to TMZ Sports, the two were spotted on July 29, 2019, in Atlanta having romantic moments together. The couple posted a picture on their Instagram accounts. The caption read that what they have is so much more than people can see. Many people think that they are faking the relationship, but Odom denies the claims and says that the relationship between them is serious.
7. She is not popular on social media
Sabrina is active in social media platforms, especially Instagram and Twitter. We find most of her encounters and current whereabouts through her Instagram posts. However, she is yet to gain massive followers like other people in the limelight. She has 79.7k followers on Instagram and uses it to talk about the products and services that she offers. She has 2,640 followers on Twitter where Sabrina usually tweets about keeping fit and living a healthy lifestyle. Now that she is with Lamar, the social media fans are more likely to increase as they try to keep track of the relationship.
8. She is proud of her body
Most women are conscious of how they look, but Sabrina is comfortable in her skin as depicted by the sexy pictures she posts on her Instagram. On Hello Beautiful, you can see Sabrina in skimpy bathing suits saying there is nothing with being yourself. She says a woman loves herself not because she has a perfect life but because even with her imperfections, she accepts herself and works towards overcoming her struggles.
9. She is a former athlete
Sabrina had been an athlete earlier in life. While in high school she spent time training and participated in many competitions. Her love for keeping fit made her a good sprinter and achieved splendid results in the tournaments. Sabrina consequently won many awards as a track champion in America and was an assistant coach in Collinwood High School where she earned a state title.
10. She is under the same management as her boyfriend
Sabrina and Lamar are both in the sports sector. They have the same manager despite Lamar being a basketball player and Sabrina being an athlete. It is unclear how the two found themselves under the same management. A woman by the name Zoul El Fassi indicates in her Instagram bio that she manages Lamar and Sabrina.
Tell us what's wrong with this post? How could we improve it? :)
Let us improve this post!