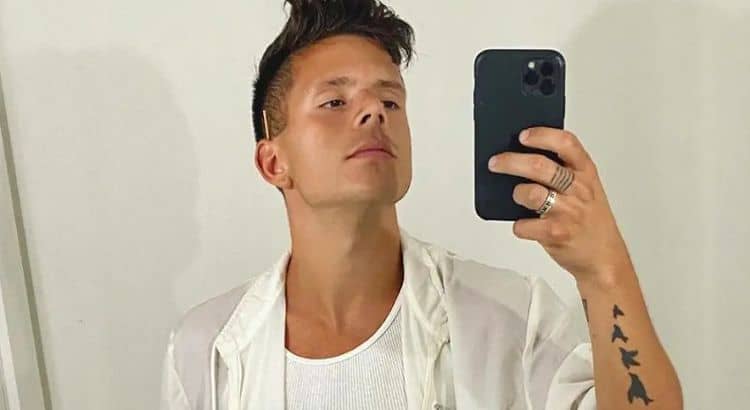 The Internet is a very interesting place. People can get millions of followers before ever actually gaining mainstream attention. That's exactly what happened to Rudy Mancuso, but now he's working on the mainstream, too. The talented content creator has build a significant following on platforms like YouTube and Instagram and he has become well-known for his comedic skits. His work has reached people all over the world and he has plenty more where that came from. When it's all said and done, Rudy will likely have built a legacy that can stack up next to some of the biggest names in the business. Keep reading to find out 10 things you didn't know about Rudy Mancuso.
1. He Has Always Loved Telling Stories
From an early age Rudy knew that he wanted story telling to be a part of his future. Rudy told Da Man Magazine, "My infatuation with telling visual stories has been a part of me for as long as I can remember. I remember discovering the world of video production through music. Then through video production I discovered the worlds of theater and improvisation. "
2. He Is Bilingual
Rudy was born and raised in New Jersey, but he comes from a very diverse background and he's very proud of it. His mother is Brazilian and his father is Italian-American. When he was younger, he spent some time living in Brazil. As a result he is fluent in Portuguese.
3. He Was In A Video Game
To say that Rudy has done a little bit of everything wouldn't even be enough to describe how many things he's actually done. In addition to the work he's done online and some on screen roles, Rudy is also a voice actor. He voiced Lucas Bivens in Madden NFL 19: Longshot Homecoming.
4. He Got His Start On Vine
Rudy may be a big YouTuber now, but he actually got his start on a different platform: Vine. For those of you who weren't around for Vine and its glory days. The social media platform allowed people to create and share six second video clips. Sadly, the company shut down in 2017.
5. His YouTube Channel Has More Than A Billion Views
In the nearly 10 years since Rudy started his YouTube channel, he has managed to gain more than 7.4 million subscribers. While that number is very impressive, there's one metric about Rudy's channel that is even more mind blowing: his videos gave gotten over 1.3 billion views.
6. He Opened For Justin Bieber
Music has always been a major part of Rudy's life and few years ago he decided to start making music of his own. In 2017, he got the opportunity to open for pop star, Justin Bieber, on the Latin America leg of Justin's Purpose World Tour. Rudy released his debut album, bored at home, in 2020.
7. He Has Been Dating Maia Mitchell For Five Years
There are probably lots of people all over the world who slide in Rudy's DMs on a daily basis, but he is off the market. He has been in a relationship with actress Maia Mitchell for the last five years. Maia is best-known for her role as Callie Adams Foster in The Fosters and its spin-off series Good Trouble.
8. He Is A Big Charlie Chaplin Fan
Charlie Chaplin is widely considered one of the most influential people in film and comedy history. Although the actor lived and died long before Rudy was born, he still considers Chaplin to be one of his biggest influences. Rudy also cites his mother as an influence.
9. He Uses His Comedy To Bring Awareness To Larger Issues
Like every good comedian, Rudy doesn't just want to make people laugh – he also wants to make them think. He told Da Man, "I try to bring light to certain social, racial, and even political issues through my comedy. As someone with a very diverse background, I have a lot of inspiration when it comes to the subject of race and multi-ethnic characters." Rudy also uses his social media presence to raise awareness to these issues.
10. He Loves Traveling
Rudy has always been someone who likes to get out and see the world. Thanks to his career, it is something he gets to do often. He spends a lot of time traveling and has gotten to go to some very cool places. Some of the countries Rudy has visited include Italy, Spain, and Mexico. Like most people, COVID-19 has him missing the days when we were all about to go outside and travel places freely.