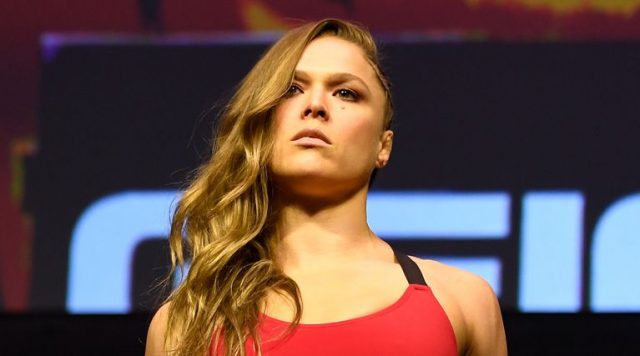 While many fans are still enjoying Blindspot, it's taken a dip in the ratings since its initial launch. Currently, the Jaimie Alexander drama averages a 1.9 rating in the advertiser-coveted 18-49 demographic. Alexander plays Jane Doe, who is found naked in Times Square with no memory and mysterious tattoos covering her body. Perhaps the show is trying to beef up those ratings again as they've recruited none other than MMA fighter Ronda Rousey to guest star. According to The Wrap
The mixed martial artist will guest star on NBC's "Blindspot" in Episode 220. Rousey will play Devon Penberthy, a female prison inmate who grew up in a working class family from the White Mountains of New Hampshire. Penberthy is serving time for transporting weapons across state lines. Appropriately, she's a tough, athletic woman who knows how to fight and handle a weapon.
While we're still not 100% sure if Ronda Rousey's career in the octagon is over, this isn't her first foray into acting. The fighter has already admitted to getting the acting bug and she's definitely pursuing it pretty hard. You might remember another MMA fighter by the name Gina Carano who also achieved some success in Hollywood.
Here's wishing Rousey luck.