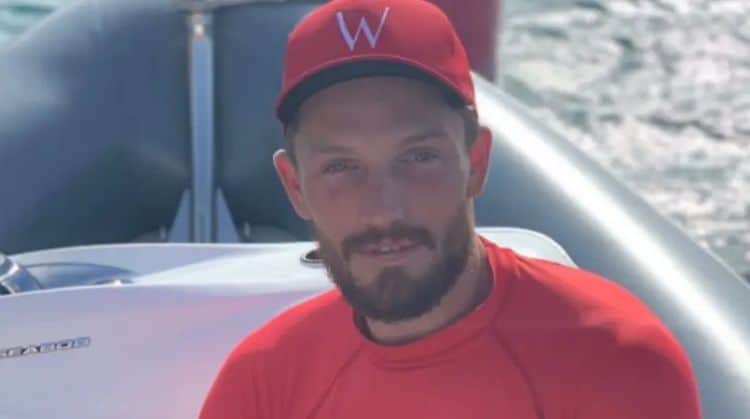 Every season of Below Deck Mediterranean has to have a resident heartthrob and Rob Westergaard is season five's. The handsome young deckhand has been turning heads since episode one and he's become a fan favorite. Rob has always loved to travel and figured that working on a yacht would be a great chance for him to visit new places while also earning some income. Although he doesn't have as much yachting experience as some other cast members, he is doing a great job of handling things on The Wellington. Since the show features a new cast every season, viewers are going to have to soak in as much of Rob as they can. Continue reading for 10 things you Rob Westergaard.
1. He's A Model
Rob may be new to reality TV, but he isn't new to being in front of the camera. He has experience working as a model and is signed to Metro Models. Throughout his modeling career, he has gotten the chance to work with publications like GQ France, Manifesto Magazine, and CHLOE Magazine.
2. Both Of His Parents Have Passed Away
Rob has already suffered two very tragic losses in his life. His father passed away when Rob was young although he hasn't opened up about the specifics. When he got into modeling, it was initially to help his mother with the bills. Sadly, his mother struggled with alcoholism and passed away of liver failure.
3. He's All About Positive Energy
Even though things in his life haven't always been good, Rob refuses to let things get him down. Rob likes to keep a positive mindset and he enjoys spending positivity to others. He sometimes posts affirmations on his Instagram story to share with his followers.
4. He's Struggled With Addiction
Rob battled with addiction for many years. At one point, he and his mother entered rehab together and he was able to get sober. He told Bravo that his mother's passing inspired him to stay clean because he didn't want to repeat the pattern. He recently celebrated 10 years of sobriety and he was very thankful for all the kind messages people sent to him.
5. He's From South Africa
Rob was born and raised in South Africa. However, he considers himself a nomad and he has done lots of traveling over the years. He initially developed an interest in working on yachts after his mother passed and he felt like being out at sea was a good way for him to begin the healing process.
6. He Didn't Really Watch Below Deck Before Joining The Cast
Rob is officially a reality TV star, but he wasn't exactly a reality TV fan before joining the show. He says that prior to the show, he had only seen about 15 minutes of Below Deck. Even though he wasn't exactly sure what he was going into, he went into the experience with an open mind.
7. He Says The Hardest Part Of Filming Is Ignoring The Crew
There are a lot of challenges that come with filming a reality TV show on a yacht. Space is limited and crew members still have to be on top of their job responsibilities. However, for Rob the most difficult aspect of filming is remembering not to talk to the filming crew. Rob is a very talkative person and sometimes he finds himself wanting to talk to the production team.
8. He's Single
Summer romances aboard the yacht certainly aren't anything new. With that being said, Rob's relationship status has come up a few times during the season. Especially once he and Jessica More appeared to develop an interest in each other. Rob has recently cleared the air and confirmed that he is indeed single.
9. He Is Grateful For His Fans
Since being on Below Deck, Rob has built a large fan base of people who love seeing him on the show. He currently has over 14,000 followers on Instagram and that number will probably increase. Still, with all of the attention he's been getting, Rob he has remained humble. He is genuinely grateful for all of people who have shown him support.
10. He Loves New Experiences
Rob is the kind of person who enjoys being adventurous and he likes to take life as it comes. He feels that the best way for him to experience life is to always be open to trying new things. Very rarely does he turn down opportunity to do something he's never done before. This mindset is what led him to give Below Deck Mediterranean a shot.