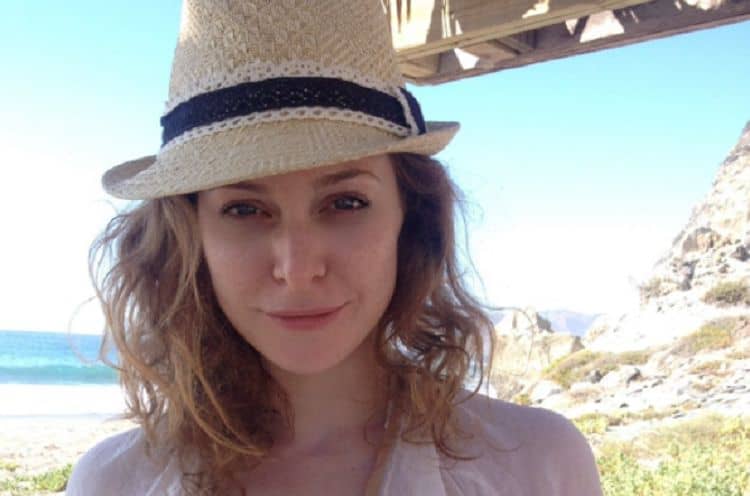 Esme Bianco is used to being in the spotlight for her work as an actress. Most people will recognize her from her role in the TV series Game of Thrones and she's also had a few movie roles. Recently, however, it's her personal life that has the internet buzzing. In April 2021, news broke that Esme accused her former boyfriend, Marilyn Manson, of sexually assaulting her and putting her through other forms of physical abuse. In addition to the allegations, Esme filed a lawsuit against Manson. Only time will tell how things pan out, but there will likely be a lot more details about these allegations in the months to come. Here are 10 things you didn't know about Esme Bianco.
1. She Is A Formally Trained Actress
Esme has always been a fairly private person, so we weren't able to find much information on her upbringing or what inspired her to get into acting. One thing we do know, though, is that she has put a lot of time into sharpening her skills. She attended London's Goldsmiths University where she studied drama and theater arts.
2. She Was In A Music Video
Esme's pretty face and spunky attitude make her the perfect person to start in a music video. Esme got the chance to do just that. In 2009, she was in the music video for the song "You Know Me" by Robbie Williams. The video currently has more than 11 million views on YouTube.
3. She Is An Activist
For Esme, having a large fan base isn't an ego thing. Instead, it has given her a large audience to share important things with. Esme is passionate about several causes including mental health awareness and human rights. She loves using her platform to inform others and help them know what resources they can use to better themselves.
4. She Was Only Supposed To Be In One Episode Of Game Of Thrones
Being cast in Game of Thrones was one of the biggest opportunities Esme has ever gotten, but it almost became just another one-off guest appearance. Initially, Esme was only supposed to be in the pilot episode of Game of Thrones, however, the production team was so impressed by her that they decided to keep her on.
5. She Is A Writer
Acting has always been Esme's main focus, but it isn't the only way she likes to share some of herself with the world. According to her Instagram bio Esme is a writer. It's unclear exactly what kind of writing she does, or whatever she's ever published any of her work.
6. She Loves Showing Her Fans Love
Esme is very thankful for all of the people who show her love and support and she likes to return the favor to her fans by reposting some of the content they've created in her honor. She even has an entire Instagram highlight section dedicated to the displaying art that was designed by fans.
7. She Is A DJ
There are lots of people who are scared to try new things, but Esme isn't one of them. On top of the other things she's done, she has also tried DJing and she's pretty talented on the turntables. The gig proved to be the perfect balance between her love of music and her love for performing. She has a Soundcloud page where she's uploaded several tracks, but unfortunately, she hasn't posted anything on there in about 5 years.
8. She's Done Voice Work
Esme knows how to bring magic every time she steps on set, but she also brings that same energy when she is working in the audio booth. Her voice talents have served her very well in her career. Most notably, Esme was the voice of the character Queen Eclipsa in Star vs. the Forces of Evil.
9. She Loves Fashion
Anybody can put on cute clothes, but it takes a certain kind of person to have style. Esme has plenty of style and she also has lots of love for fashion. She enjoys getting to show different elements of her personality through her outfits. Esme even had a successful modeling career.
10. She Was A Burlesque Dancer
Most people will spend almost all of their lives focusing on just one thing, but not Esme. As you can already tell, she loves exploring all of her interests and one of them is burlesque dancing. She was a burlesque performer for several years. All of the different experiences Esme has had have certainly played an important role in making her the person and actress she is today.
Tell us what's wrong with this post? How could we improve it? :)
Let us improve this post!