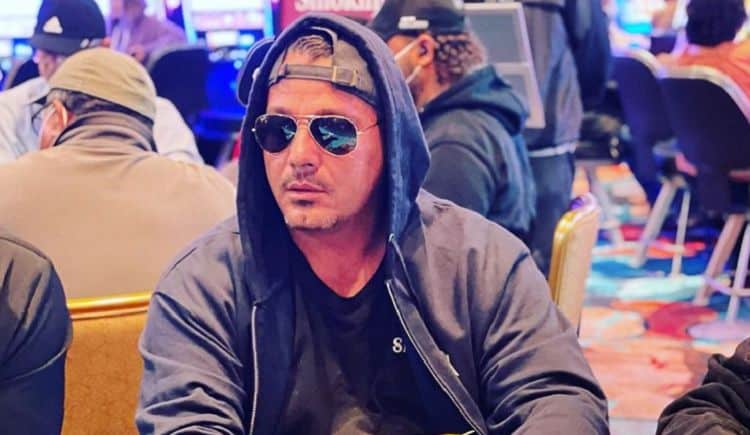 When Rob Mariano signed up to compete on Survivor nearly 20 years ago, he had no idea that that decision would lead to an entire reality TV career. Since his first time on the show, he has returned five more times. While he may not be the best player in Survivor history, he is definitely one of the most well-known. Being on the show has opened countless other doors for him and he has used his time in the spotlight to build a legacy for himself and his family. Rob hasn't made any TV appearances in 2021, but we definitely haven't seen the last of him. Continue reading to learn 10 things you didn't know about Rob Mariano.
1. He Collects Trading Cards
Rob Mariano was born and raised in the Boston area and he's very proud of his city. The area is well-known for its sports teams, and Rob has always been a big fan. In addition to watching games, he also enjoys collecting trading cards. He has some great cards in his collection including a Wayne Gretzky rookie card.
2. He Has An Account On Cameo
If you're a fan of Rob Mariano's, you'll be excited to know that you can get a personal shoutout directly from the man himself. He has an account on Cameo which is a platform that allows people to purchase personalized videos from their favorite celebrities and influencers. Rob currently charges $199 per video.
3. He Has Done Some Acting
When most people think of Rob's TV experience, Survivor and The Amazing Race are what come to mind. Little do they know, reality TV isn't the only experience he has in the entertainment industry. He has also done a little bit of acting over the years. According to his page on IMDB, he currently has two acting credits. We didn't find any information on whether he plans to do more acting in the future, but it seems unlikely.
4. He Released A Cookbook
Food is a very important part of Rob's life. Not only does he love to eat, but he also enjoys cooking. On his website he states, "…I have had a lifelong passion and love for cooking. I grew up in a traditional Italian-American family that believed in having family dinners together." In 2021, he released a cookbook titled, Boston Rob's Family Favorites.
5. He Studied Psychology
Prior to getting into reality TV, Rob was on a completely different path. He attended Boston University where he earned a bachelor's degree in psychology. From what we can tell, he never actually worked in the field. He may not be utilizing his degree, but things have still turned out well for Rob.
6. He Likes To Inspire Others
The world is full of negativity, but that isn't something Rob wants to contribute to. Instead, Rob loves using his platform to spread positivity and inspire other people to get motivated to accomplish their goals. His followers seem to really enjoy the moments of motivation he shares.
7. He Enjoys Being Outdoors
Is there somewhere you love to go when you want to relax and enjoy some peace and quiet? For Rob, that place is outside. Rob really enjoys being in the outdoors. Whether it be golfing, playing tennis, hiking, or simply going for walks with his family, he is the kind of person that really enjoys and appreciates everything nature has to offer.
8. He Still Watches Survivor
There are countless reality TV stars who have shared that they don't watch the show (or shows) that made them famous. That isn't the case for Rob, though. Survivor has changed his life in more ways than one and he will forever be grateful. He remains a big fan of Survivor and he still likes to watch the show.
9. He Was Offered A Chance To Pose For Playgirl
After being on Survivor, Rob's star quickly began to rise. Opportunities started popping up left and right, and one of them was the chance to be featured on the cover of Playgirl Magazine. Of course, this would've meant that Rob had to show some skin. He was offered $60,000 to do the photoshoot, but he ultimately turned it down.
10. He Is An Entrepreneur
Reality TV fame is great and everything, but everyone knows that it doesn't last forever. That's exactly why Rob has used his popularity to branch out into other business ventures. In addition to releasing a couple of books, Rob also runs a construction and design business. He will probably get into some other business opportunities in the future as well.
Tell us what's wrong with this post? How could we improve it? :)
Let us improve this post!