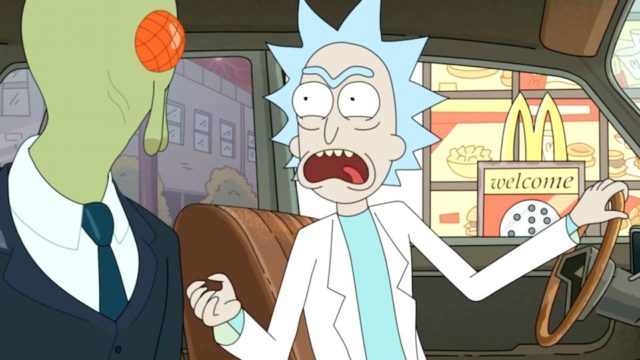 On the one hand this news is absolutely insane and frankly stupid. On the other this is already proving my theory that Rick and Morty is slowly but surely taking over our culture as we know it. It turns out that a Rick and Morty superfan purchase McDonald's Szechuan Sauce for a whopping $14,700.
Time reports that one Rick And Morty fan is now on the hook for $14,700 for an unopened container of McDonald's Mulan SzeChuan teriyaki dipping sauce someone found while cleaning their car. That's not the asking price, that's the actual closing price, driven up by 16 eBay users in a heated bidding war.
"I just bought a really old car, while cleaning it I found a packet of this sauce," the seller states, not specifying whether the packet was found under the front seat or in the glovebox or what. "After watching the recent episode of Rick And Morty I went online to see if it was worth anything. Turns out it was," they write, adding, "I hope somebody who wants to eat some 20 year old gnarly sauce gets this. I would prefer not to sell it to a collector." Sadly for the seller, given the closing price, it seems like a given that the buyer is a collector.
The real question is what's this sauce going to be worth once Rick and Morty does in fact take over the world? We live in a sick sick place ladies and gentlemen.