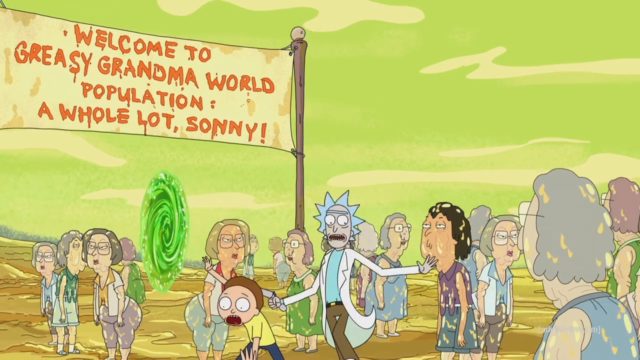 Rick and Morty fans were treated to one of the best April Fool's "pranks" of the year. I put "pranks" in quotes because more often than not an April Fool's prank is something that will generally annoy a person or surprise them in a negative way. However, Rick and Morty pulled a little switcheroo on fans by delivering it's first episode of season 3 on the 1st of April. Fans were delighted and it prompted speculation as to when season 3 would continue.
Unfortunately we won't be seeing new episodes until the summer. However, if you were paying attention over the weekend you might have noticed that the show released a slew a new promos that when put together almost equals an entire episode. OK, maybe not that much but there are a fair amount of these out there.
Below you'll find six new bumpers for Rick and Morty. You can be sure the show won't leave fans hanging for too long. Summer might be the start date you you can count on more teasers and humor while you wait. Check out all six below and tell us which one your favorite is in the comments section.