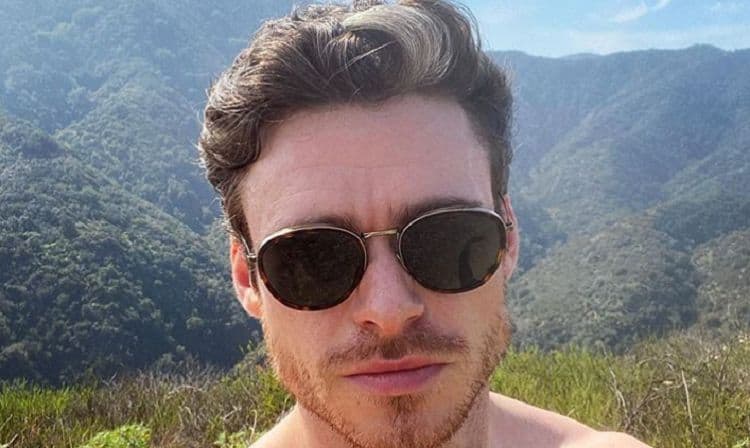 A lot of people know Richard Madden since he's a hard guy to miss if you've watched Game of Thrones or perhaps have watched Disney's live action version of Cinderella. He's been around a bit in recent years as he's been seen as one of those actors that is popular enough to be placed in one role or another where he might shine but not overwhelm the other actors considering that he's something of a moderate talent no matter how well he performs his part. That hardly counts as an insult since honestly his part as Robb Stark was great enough that he pulled it off and had some people liking him while most lamented his loss during the Red Wedding when he and his people, including his mother and pregnant wife, were slain at the hands of the Frey's. Since then he's had a few notable parts and will even be showing up in the MCU when The Eternals make their way to the big screen.
Here are a few things about Richard you might not have known.
10. He joined a theater group in order to get over his shyness.
This might be a good way for some people to get over their shy nature and aversion to speaking with others since it's a way to become someone else for a short time and grasp life in an entirely different way that allows an individual the freedom to do and say what they want in accordance with a story or their own desire to create a new persona.
9. He's admitted that he was the chubby kid in school.
It's always been a hope that body-shaming and a negative view or stereotype about bigger individuals would eventually die out, but the problem is that while it's okay to exist at any size, as per the individual, it's usually seen by society that being chubby, overweight, or obese is seen as worthy of ridicule by a lot of people. It's not right or justified, it's simply something that tends to happen.
8. Apparently he's not a big fan of Google.
This seems to pertain more to Game of Thrones since the search engine is capable of delivering plot points and even full scripts at times that in Richard's view can ruin the experience since it takes a way from the show and doesn't allow people to simply enjoy it on their own. Everyone has their own way of enjoying the show however.
7. He's very much into fashion.
He doesn't mind going for a comfortable look as well but he does like to look good and he does enjoy a nice wardrobe that allows him to remain fashionable and helps to keep up his image. Not everyone is into jeans and a t-shirt obviously.
6. Richard really isn't a fan of the red carpet ceremonies.
These are pretty much expected of celebrities and the pomp and flair is something that a lot of people look forwards to when watching them, but Richard seems less than impressed even if he'll attend when invited to keep up appearances.
5. He didn't have a ton of experience going into Game of Thrones.
Richard did have some experience but not a lot once he was selected for GoT so it's fair to say that he managed to grow as an actor during the show. He didn't get to see the end like so many others but he did his part and he managed to gain some further experience before being sent on his way. He's also maintained the friendships he made on the show.
4. Richard likes being outdoors as much as possible.
Sometimes the world is just too interesting of a place to be cooped up inside all day and it's nice to get out when we have the chance. It's easy to think that Richard has this chance quite often apart from this filming schedule, and he tends to use it as much as he can.
3. Growing up he wasn't all that social of a person.
Not everyone is a social butterfly when they're growing up as some people just aren't born with the propensity for talking to others all the time. Some are chatty from the word go, but others tend to be a little more reserved until they get the hang of the talking thing.
2. One thing he'd love to do is a sci-fi movie.
He's also very much into fantasy but it sounds as though he'd like to be in a science fiction movie most of all somewhere down the line. Hopefully we'll get to see something like that eventually.
1. His net worth is around $6 million.
This actually seems pretty accurate to be honest since he's not a megastar like some A-listers but he's definitely earned his way into the group so it's fair to say that he's earned this.
Hopefully his career just keeps moving upward.
Tell us what's wrong with this post? How could we improve it? :)
Let us improve this post!