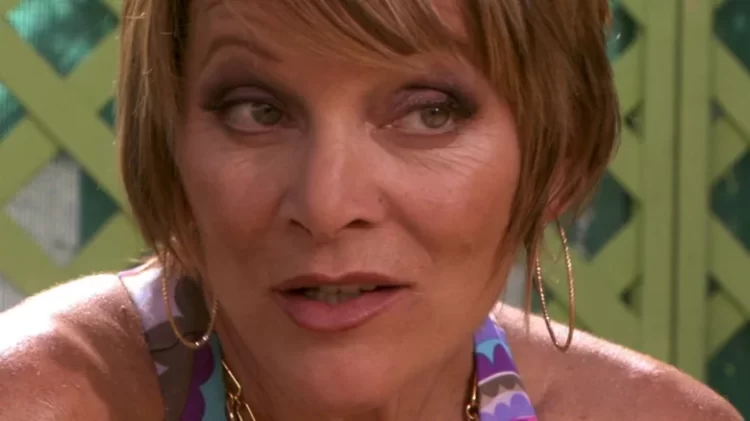 Death is one thing that all people have in common. But that doesn't make it any easier to cope with the reality of someone passing away. When news broke that actress Mary Mara passed away suddenly at the age of 61, people couldn't help but feel stunned. Those close to Mary instantly began to mourn the loss of someone they knew and loved while those who only knew her through her work recognized that the world had lost a very bright star. While nothing can take away from the fact that Mary's story was cut short, people can at least find comfort in the fact that her legacy will continue to live on thanks to all of the contributions she made to the entertainment industry. Read on to learn more about the life and legacy of Mary Mara.
Mary Mara's Acting Journey
Mary was born and raised in New York. As someone who remained relatively private throughout her career, there isn't a lot of information about her upbringing or what inspired her to get into acting. However, what we do know is that acting was something she was taking seriously by the time she went to college. After graduating from San Francisco State University, she went on to attend Yale where she earned an MFA.
Mary made her first on-screen appearance in 1989 in a TV movie called The Preppie Murder. Although she started working consistently very early on in her career, many of the roles she earned in the early 1990s were relatively small. However, she got her first big break in 1995 when she landed a recurring role in the popular medical drama ER. The following year, she earned a main role in Nash Bridges.
After leaving Nash Bridges in 1997, Mary continued to work regularly although many of her other roles weren't very prominent. However, no matter how small Mary's part was, she always brought 100% to every project she was a part of. That's why she was able to build such a large fan base even though she never quite reached household name status.
Some of Mary's other noteworthy credits include shows like Ray Donovan, Star Trek: Enterprise, and Law & Order: Special Victims Unit. Mary's final on-screen appearance was in 2020 in a movie called Break Even. It doesn't appear that she was working on anything new at the time of her death.
Mary Mara's Death
News of Mary's passing did not take long to start circulating the internet. At first, Mary's cause of death was unknown which led people to speculate. However, it has since been revealed that she drowned while swimming in a river in New York. A statement from the New York State Police revealed:
"On June 26, 2022, at 8:10 a.m., State Police responded to 33753 Old Farm Road in the town of Cape Vincent, Jefferson County for a reported possible drowning.

When Troopers, along with Cape Vicent Fire and Ambulance arrived on the scene, they discovered a female deceased in the St. Lawrence River. The victim has been identified as 61-year-old Mary T. Mara from Cape Vincent, NY.

The preliminary investigation suggests the victim drowned while swimming. The victim's body showed no signs of foul play and was transported to the Jefferson County Medical Examiner's Office pending an autopsy to determine an official cause of death."
Some have suggested that the drowning may have been prompted by Mary's asthma although we weren't able to find any official sources to confirm this.
Several people in the entertainment industry took to social media to express their sadness about Mary's death. In a tweet, Annette O'Toole wrote, "Mary Mara was funny, kind, brilliantly talented. I am terribly sorry she has left us." In the sea of kind words, it was clear that Mary left a lasting impact on many people and she was widely respected for her talent and kindness.
Mary Mara's Legacy
As of now, it doesn't appear that an official obituary has been published for Mary. As mentioned earlier, she was always a private person, so it seems likely that her services will be held in private. Hopefully, though, there will be a way for fans of Mary's wor to show their love and appreciation for the late actress.
From what we know, she was never married and did not have any children. However, we do know that she has at least one sibling – a brother named Roger Mara who has also done some work in the entertainment industry. It doesn't appear that Roger has made any public statements regarding Mary's death.
Tell us what's wrong with this post? How could we improve it? :)
Let us improve this post!