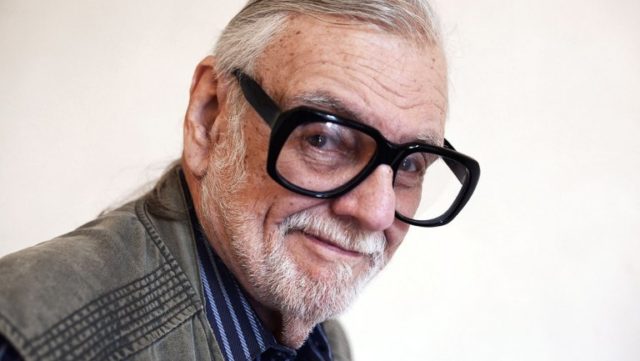 The great George A. Romero passed away in his sleep at his home in Toronto, Canada, on July 16, 2017, after losing his battle with lung cancer. At the time of his death, he was listening to a film score from one of his favorites, "The Quiet Man". His daughter, Tina Romero, and Suzanne Desrocher Romero, his loving wife, were with him when he passed.
George A. Romero was born in the Bronx on February 4, 1940. His father was Cuban and his mother was Lithuanian American. George attended Carnegie Mellon University in Pittsburgh.
George A. Romero Films & Television
The American-Canadian filmmaker was probably best-known for his many satirical and quite gruesome horror films that revolved around a zombie apocalypse. He has been called the Father of the Zombie Film, an Icon, and an influential pioneer of the horror film genre. And, yes, he was all of that and more.
The very first in George A. Romero's string of cult classics was "Night of the Living Dead", which was released in 1968. It has often been called a predecessor of the fictional cinematic zombies in modern culture. Others in the series include "Dawn of the Dead", which was released in 1978, and "Day of the Dead" in 1985. But, his body of work, of course, encompassed much more than just the "Dead" series, including "Bruiser", "Creepshow","The Crazies", "Martin", "The Dark Half", and "Monkey Shines" between the years 1973 and 2000. He was also the creator and executive producer of the hit TV series, "Tales from the Darkside".
In the early 70's, George A. Romero made a few films that didn't do all that well, so that's when he made his return to zombie films with "Dawn of the Dead" in 1978. The film had a $1,500,000 budget and went on to earn more than $55 million internationally. In 2003, Entertainment Weekly named it one of the top cult films. It was followed by "Day of the Dead" in 1985. But, in the interim, he also shot a film in 1981 called "Knightriders", which became yet another favorite at film festivals. The storyline revolved around a bunch of modern-day jousters re-enacting tournaments while riding motorcycles. He also made "Creepshow" a year later, which was written by Stephen King. This picture was made up of tongue-in-cheek tales that were fashioned after horror comics of the 1950s. The film's cult-classic success was the basis for "Tales from the Darkside", which was a horror TV series that was aired from 1983 to 1988.
Later Years
In the late 1980s and into the 90s, he did "Monkey Shines", which involved a killer monkey, of course. In addition, he did "Two Evil Eyes" in 1990, which was an Edgar Allan Poe adaptation that he collaborated on with Dario Argento, and the Stephen King-penned "The Dark Half". He then did a rewrite on the original "Night of the Living Dead" screenplay and became the executive producer with Tom Savini directing the film for Columbia/TriStar.
In the 2000s, George did a comic miniseries with lots of social commentaries, blood, and gore that mostly dealt with terrorism and corporate greed. Then he did another film entitled "Land of the Dead" in 2005 starring Simon Baker, Dennis Hopper, John Leguizamo, and Asia Argento. It was released by Universal Pictures and got plenty of positive reviews. His final project, which remains unfinished, is called "Road of the Dead" and Romero described it as "The Fast and the Furious with zombies".
1991 Cameo Appearance
And, here's a little-known fact about George A. Romero. He did a cameo in the 1991 blockbuster "The Silence of the Lambs", which was directed by Jonathan Demme and starred Anthony Hopkins and Jody Foster, which was an Academy Award-winner. George played a jailer where Hannibal Lecter was incarcerated.
All-in-all, George A. Romero was a class act and one of the greatest filmmakers, especially in the horror movie genre, who ever lived. Rest in Peace, George, you will be truly missed by audiences worldwide.