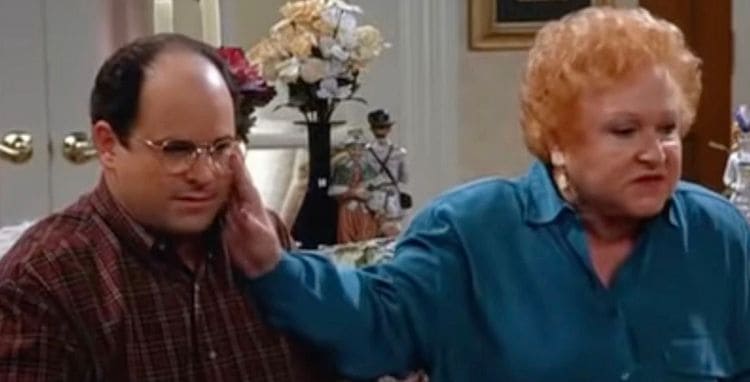 Estelle Harris is a Hollywood icon. She is the woman known for her iconic role in one of television's most beloved shows, "Seinfeld," as Estelle Costanza, mother to George. Every single time she appeared on the show, she was a hit. She stole the show, she took the role and she made it better than that of everyone around her, and she was a star. Her fans remember her as someone they loved to see, and the news of her passing in April of 2022 came as shock to all. Despite the fact that she was only weeks from turning 94, she was someone the world thought didn't have enough time. She lived a full life, she took care of her family, and she took care of the world. Our hearts go out to her friends and family, and we know that her legacy will continue as her roles are watched time and time again. Here is to Estelle Harris. Wife. Mother. Grandmother. Actress. Friend. She will be missed by everyone who loved her.
Early Life
Estelle Harris lived a full life. She was born on April 22, 1928, which is nearly a century ago. She lived almost until her 94th birthday. She was born in the city – New York City. She was born in Hell's Kitchen, which is precisely where she grew up with her mother and father. She was the youngest of two girls. Her mother and father were business owners with a candy store. Both immigrated to the United States from Poland where they opened their business and worked to ensure their daughters had a good life. By the time she was seven, however, the family moved to Pennsylvania. Her aunt and uncle also owned a candy store, and they wanted to have her father come run it for them. They moved to a smaller town called Tarentum, and that is where she spent the rest of her childhood. She graduated high school there.
Her life was not always about acting. Though she had a good 40 years in the business, she was not an actress until the mid-80s, which would have put her into her late 50s at the time. She was a mother. Her job as a mom came first. She met her husband, Sy Harris, when she was in her early 20s. Whatever it was that happened when they met happened quickly because they were married within six months of meeting. Her husband worked as a salesman. He sold window treatments. Together, they welcomed three children into the world. Their first son was born in 1957, and his name is Eric. Their son, Glen, was born in 1961. The only daughter the couple has, Taryn, was born in 1964. Until the kids were in college, she did not pursue acting. She waited, and she spent her time working as a mother, a wife, and as someone her family could count on through anything.
Her Career
Her career did not begin until the 80s when she decided she wanted to be an actress. She landed many commercial roles – she did 23 different commercials in one year at some point in her career. She wanted to do more, but she did not land a film role until 1984. She didn't land a television role until 1985, but she didn't slow down a moment from that point on. The biggest roles of her career included her roles as the voice of Mrs. Potato Head in the famous Toy Story movies and her role as George Costanza's mother, Estelle Costanza, on the hit show Seinfeld. She spent the vast majority of her career lending her voice to animated characters, and it was a job she loved. She did it when she could, and she put a lot of love into her roles.
Her Death
Fortunately for her family and her friends, her death was of natural causes. The family was not forced to suffer through a long health battle and/or the knowledge that they were losing someone they loved so much. This mother and wife died on the evening of April 2, 2022, in her own home in California. She died of natural causes, and her family is in mourning. She lived a lovely life filled with so much love and so many hilarious roles, and her sons, daughter, and grandchildren are all happy that they had so much time with her in their own lives. They don't take that for granted. Her son was with her as she passed.
Tell us what's wrong with this post? How could we improve it? :)
Let us improve this post!