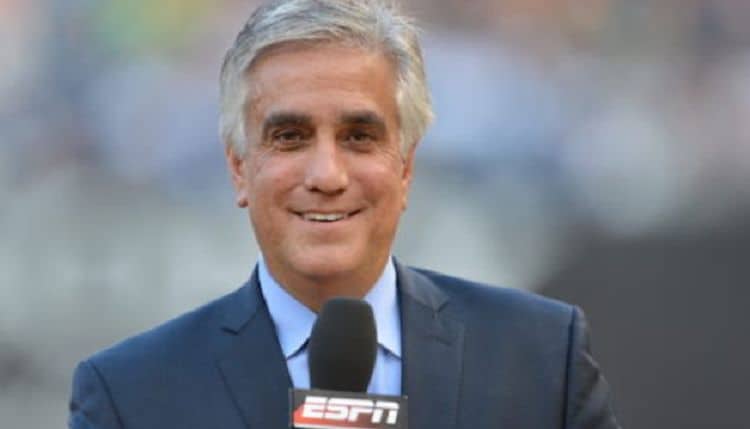 Don't let anyone tell you that those that don't always make the headlines in sports aren't important, since the stars have entire teams of people that are making them look good. Thankfully, Pedro Gomez is one of those that proved that a great deal of hard work and dedication to the career he loved was its own reward quite often, as he spent a good deal of his life covering baseball news and was celebrated for it as well. The 58-year old journalist passed away in his home recently and it's a loss that many in the sports world are going to take note of since whether people want to admit it or not, those that write and talk about the games are quite important as well. At this time it doesn't sound as though the cause of death has been given, but it's still pleasing to hear that Pedro passed in his home, a familiar place and that his long and successful career made it possible that he will be remembered by many that can likely bring to mind a few memories from the years that have gone by. For a career that spans as long as his did it's easy to think that a lot of people have plenty of memories to go around.
One has to imagine how often we really listen to sportscasters and journalists, as some are up to date on their information and appear to know what they're talking about and how to deliver it, while others might have one of those traits but not enough of the other. The best sportscasters are typically those that, on average, are possessed of the traits that can keep people interested, get them excited, and keep them wondering what the next bit of news will be. After so long, Pedro was one of the best, and he's been valued for quite some time. Losing him will no doubt sadden plenty of people that were able to get to know him over the years, but it's also smart to think that there will be plenty of ways that people will say goodbye. A career such as Pedro's is something that was worked at, shaped, and sculpted over years into something that would benefit not just him, but everyone around him that his words and his work touched. While he was known to delve into other sports, baseball is where his comfort zone was obviously, and it showed in the passion that he brought to the game.
Too often people forget that there are plenty of individuals that help to make the games we love so much operate in a smooth and efficient manner. While some people don't have a lot of use for certain sportscasters, there are those that end up going down as legends, and rightfully so. Pedro will no doubt be given his due respect and will be among those that will be looked at in the years to come as someone that showed his utter devotion to the job in a manner that inspired many and was impressive by any measure. The fact that he loved what he did and was so fully invested in his career is something that many people could only hope to achieve in their lives and a truly wonderful feeling when it does come. Those that take sportscasters for granted won't know enough about Pedro no doubt since many of those that watch the games without really listening to or paying attention to those that are calling said games and giving their own feedback are typically oblivious. But those that remember watching and hearing him over the years will likely find the time and manner by which to pay their respects as is only proper. So far it's been a rather hard time since many people have passed in less than the first two months of the year, and while several have passed away at a ripe old age, there are those such as Pedro, and even those that are younger, that have passed away due to complications with various factors that can't always be helped. It's not fair and certainly doesn't feel just, but it's the world we live in, and as many would likely agree, it's the way things have been for a long time.
Pedro's memory will no doubt be kept by those he worked and interacted with and those that he inspired along the way, and it feels fair to say that there will be plenty that will look at his career and admit that he was one of a kind and will not be forgotten any time soon. One can only hope that his family and friends are doing well in this trying time. He was a great reporter and a valuable human being. Rest in peace sir, you'll be missed.