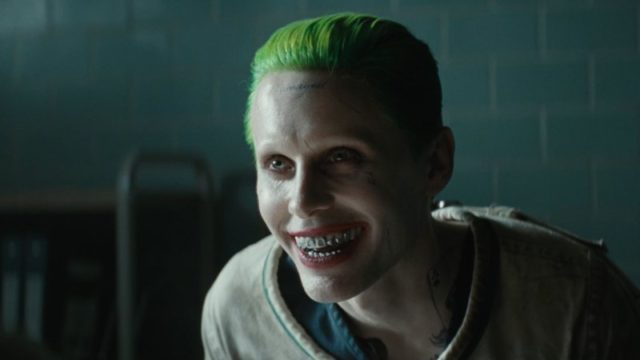 People who have watched Suicide Squad might remember that Jared Leto was the one who played the role of the Joker. Furthermore, people who have a strong interest in superhero movies might be aware of Leto's method acting, which resulted in him never leaving character on the set as well as a number of bizarre antics that have been the subject of various rumors. However, it might interest said individuals to learn that Leto has never seen his own performance on Suicide Squad, though it is even more interesting to note that this is not an unusual occurrence for him.
Why Has Jared Leto Never Seen Suicide Squad?
As it turns out, Leto has a smart and sensible explanation for why he never watches most of the movies that he has performed in. In his words, he has said that there are two potential outcomes whenever he watches such a movie, with the first being a sense of satisfaction and the second being a sense of dissatisfaction.
Unfortunately, if he is satisfied with his own performance, he becomes likelier to repeat it, which is problematic because there is no guarantee that the particularities of that performance will be the right choices for his future roles. Likewise, if he is dissatisfied with his own performance, he is likelier to feel self-conscious, thus hampering his performance in future roles. Summed up, Leto watching his own movies can be something of a lose-lose situation for him, which is why he restricts himself to watching no more than a small selection of them such as Requiem for a Dream and perhaps Blade Runner 2049 once it has been released.
Can We Expect to See More of Jared Leto in the Joker Role?
With that said, just because Leto has never seen his own performance as the Joker in Suicide Squad, that does not mean that he dislikes the role. For proof, look at the stories that he has agreed to reprise the role in not just the follow-up to Suicide Squad but also a spin-off called Gotham City Sirens centered around Harley Quinn, Poison Ivy, and Catwoman. Furthermore, it is interesting to note that there are rumors that Leto was upset about Leonardo DiCarpio being a potential candidate to play the Joker in a Joker origin movie, which seems like a more confusing choice than it needs to be assuming that it was indeed true rather than something sprung out of someone's imagination.
Regardless, it is clear that the Joker will continue to be a part of DC's superhero movies. Furthermore, it is clear that Leto will continue to play the Joker in subsequent movies. With that said, there is a legitimate question to be asked about whether the character will actually be able to carry an origin movie on his own merits, but to be perfectly honest, considering the sheer amount of DC media centered around the Joker that continues to be made, it seems probable that there is an audience for said movie that exists out there. As a result, it is more a matter of seeing whether the Joker origin movie will be able to tap into this vein of consumer interest or not.