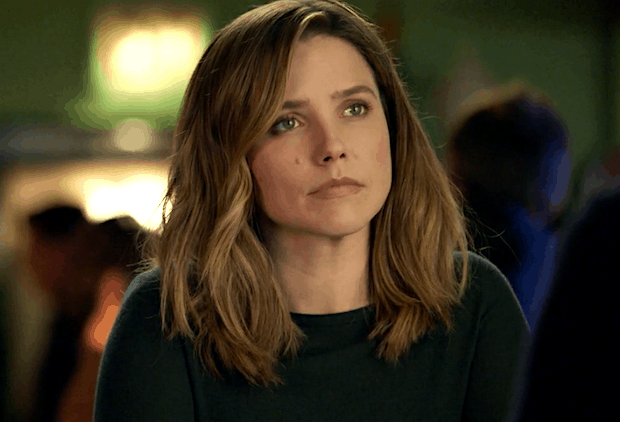 Sometimes fans get themselves all worked up for nothing. Before fans get too out of control it might be wise to look at the title of the article and realize that Sophia Bush LEFT Chicago P.D. They didn't let her go, they didn't fire her, they released her because she wanted to go. This is a constant problem it would seem with some fans that get so into a show that they don't realize that at any time a character could walk or get written out of a script. And yes, believe it or not, they can actually desire to leave. Bush has spent a good while as an integral part of the show and desired to move on. So before people start crying foul any longer than they should realize that she wanted to move on and do the same.
She's already stated that she's going to be acting in a new show and will be an executive producer on another one, though which shows she'll be on aren't quite known as of yet. No matter where she goes however the chances are good that she'll be just as successful as she was on Chicago P.D. It's a little hard to watch favorite characters go or get written out somehow, but it does happen. Throughout the history of TV actors have been content to move on, change gears, and find new ventures that can afford them a great opportunity. A good example would be the same show that has experienced a crossover with Chicago P.D., Law and Order: SVU.
They too have had personnel changes throughout the years, with only a few people staying the course as they remained in the same spot. Ice T and Mariska Hargitay are at this point the only original members of the team that have been there for a while, and Ice T wasn't even there to start with. Richard Belzer's character up and retired from the force, as did Captain Donald Kragan. Elliott Stabler resigned after a finale episode in which he shot a child, and fans have been calling for him to return ever since. It happens, characters get written out for certain reasons and there's no set explanation why until someone decides to speak up.
Well Sophia is speaking up, and she's telling fans to take it easy and get the record straight. She LEFT, she wasn't fired. Whether it's a better deal that gets offered or the actor just has a desire to retire or move on to something else it's their decision and no amount of caterwauling from fans is going to bring them back. If they ever do come back it's usually because there was a reason for it. Maybe a writer was asked to put something in a particular episode where the individual would come back for a very limited run or a single episode and then disappear again. It's happened before and it could happen again, but don't hold your breath for now.