"Good Girls" is the new series that combines drama and crime with serious comedy. The NBC show premiered on February 26, 2018 and ran through April 30th. Fans will be happy to know that it will return for a second season. The show focuses on the lives of three moms who live in suburban Detroit. For a variety of reasons, they find themselves short on cash, so the three resort to a life of crime. Sick and tired of never having enough, they pull a heist that ends badly as the victims they robbed turn out to be hard core criminals themselves. In addition to this, the store manager recognized one of the women bandits and tries his hand at blackmail. The show is hilarious but we also feel for the characters who do a bang up job, no pun intended. Here are the top 5 characters that helped make the show so popular.
5. Dean Bolland – Matthew Lillard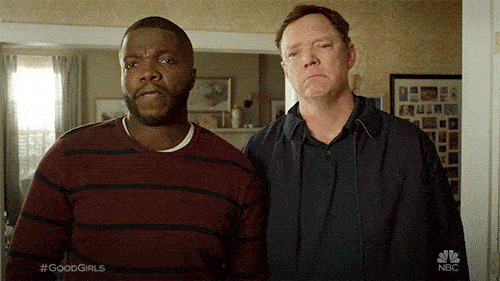 Matthew Lillard is the actor portraying Dean Bolland, Beth's husband. He's one of those supporting characters that everyone loves to hate, but he's a necessary evil on the show. He's a cheater who sells cars for a living. To make matters much worse, he's made several horrible decisions with their finances and he is the reason why Beth became desperate enough to pull a heist in the first place. Fans may hold Bolland in contempt, but he adds a great deal to the show.
4. Stan Hill – Reno Wilson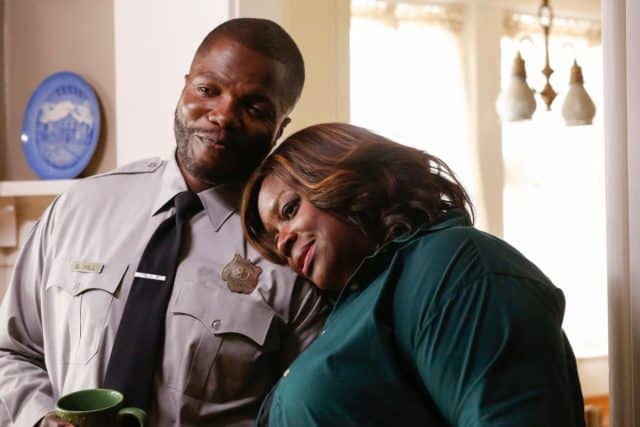 Reno Wilson is Stan Hill who is a supporting cast member. He is Ruby's husband and an interesting character on the show. He is a former mall cop who went through the process to become a real policeman. This is where we see some true irony as his wife is one of the "Good Girls" turned bad. He and Ruby have a daughter named Sarah who has a kidney disease and there are some good dynamics that take place with parents on opposite sides of the law, both dedicated to ensuring that their daughter gets the expensive medical care that she needs.
3. Annie Marks – Mae Whitman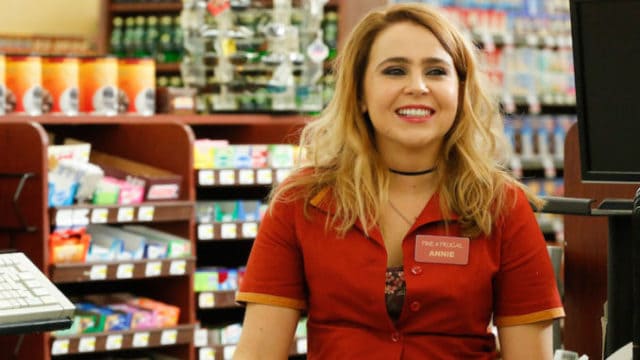 Annie is embroiled in a tense relationship with her boss Boomer, who happens to be one of the crappiest employers that you could imagine. She puts up with a lot of garbage from him, but she gives it back. Their interactions provide a modest amount of humor that lightens up some of the more intense moments. Annie has a great personality and fans love her because she's constantly up to something zany, even if it's using a horrible accent to make her children laugh…the audience is laughing right along with them. She doesn't have it easy, but she tries to keep it from the kids and we love her humor and spunk.
2. Ruby – Retta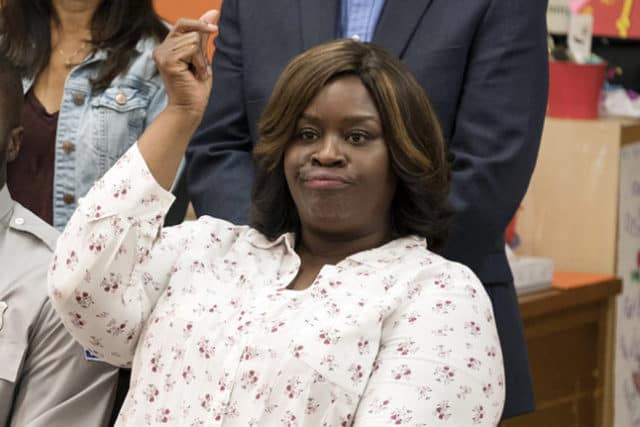 Ruby isn't nearly as prolific in the series as her two female co-stars, but we love her story and there is such a great human interest story going on in her life that we're rooting for her all the way. Her husband is truly one of the good guys. She's really a wonderful person who just happened to get caught up in Beth's crazy idea to grab some quick cash. Her sickly daughter is Ruby's highest priority but her new life of crime gives her a lot more to think about as she must balance her secret life with all the responsibilities she faces at home.
1. Beth Boland – Christina Hendricks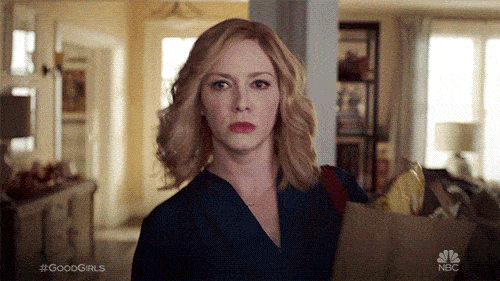 Beth has her hands full with four kids and a lying, cheating and irresponsible husband, Dean. His dishonesty and foolishness has brought them to the brink of financial ruin. This is what gave her the idea to turn to criminal activities in the firsts place. Ruby is her best friend and watching her struggle with a waitress job to raise the money for her daughter's kidney treatments was just one more thing that tipped the scales for Beth. Annie is Beth's younger sister and she's a single mom with a cashier's job at a supermarket. There were quite a few reasons why Beth went off the deep end and decided that it was time to just take what she needed to get by. Fans love the way she took the initiative to do something about her situation, and although there is nothing right or moral about how she makes her money on the side, in a twisted way, we can see that her heart is in the right place.