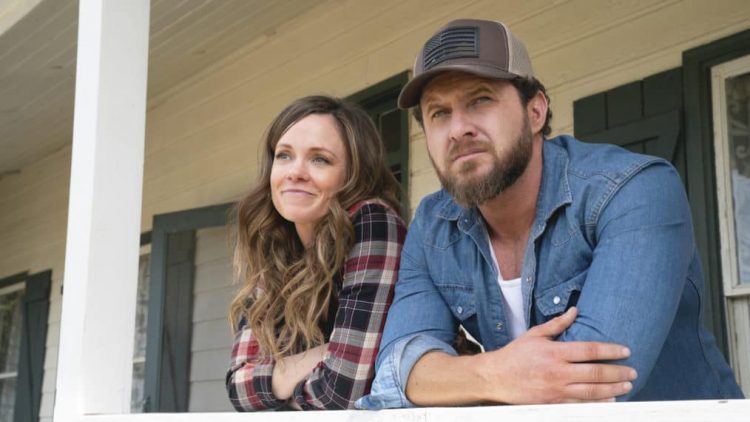 Ambition isn't much without talent, just like talent isn't all that useful without the ambition and desire to push it forward. Ask pretty much anyone and they'll tell you that getting by on talent alone is like waiting at a bus stop one hundred miles from Hollywood waiting to get famous by amusing the locals and any tourists that come by. Rachel Boston thankfully isn't that person that's waiting on a prayer to get noticed as she made her out to New York University to first get her education and then get her reputation built up in order to get the metaphorical ball rolling. From that point on she started out slow and started gaining speed as her career began to build and her face started getting plastered in more and more locations, giving her the level of fame that she has as of now.
Here are a few things you might not have known about her.
10. She attended an all-girls prep school.
Some people would swear by prep schools, going so far as to claim that they're the best way to get kids prepared for the world that they're about to face when they graduate, while others would say that they're kind of a waste of money with some kids since they don't learn that much more than they would in any other school. Honestly it's kind of a personal choice for the parents.
9. She was Miss Teen Tennessee in 1999.
This was one of her first big brushes with greatness and obviously she liked the feel as she kept moving forward to bigger and better things. Some women reach a pinnacle like this and then kind of hang it up as they reached a goal and now look forward to keeping it as their shining moment. Rachel just kept moving.
8. She's in Witches of East End.
Shows about witches and other magically-infused characters are becoming popular yet again as they seem to have been on a short hiatus for a while, as though it was time to take a break and now they're back.
7. She can play a few musical instruments.
This kind of hearkens back to the old days of acting when people almost had to know how to sing, how to play an instrument, or anything and everything else besides acting. It's still a great practice to this day since it gives a person something else to fall back on if they really need it. Of course for some people it's more of a hobby and something they enjoy doing.
6. She's been in a PSA for breast cancer.
Being that it's October this is one of the biggest issues that gets discussed all month. All year however it's a very big issue that far too many women have had to go through and some haven't been able to survive in the past. It is something that needs to be brought to light and it's great to see celebrities taking it to heart.
Sometimes loving a person seems right for one of them but not for both of them. It's devastating when you try to give your love to someone and they don't feel certain enough to be with you, but then you need to recall that there might be someone out there that's willing to reciprocate what you feel.
4. Her career began in 2001.
It's going to be interesting in another five to ten years writing about people that started out in the 2010s and where their careers are since those that started out in the 2000s are now peaking in some ways and settling in when it comes to others.
If an actor can get into Hallmark movies and be the kind of face they want to use and keep using then they've just found one of the only sure ways to remain employed for any length of time. Hallmark movies are something that tend to go year round and are even more prevalent during the holidays, which are coming up quickly.
2. She starred on the show In Plain Sight.
This show was actually pretty interesting since it showed the main protagonist having to find a way to balance her professional life with her personal one and having to deal with her partner's girlfriend who was kind of jealous of all the time her boyfriend spent with his professional partner.
1. She's been the lead in several independent films.
This is sometimes the way to go if an actor is worried more about experience and getting paid steadily than getting their name out there and increasing their reputation by starring in big movies. Indie films do manage to keep a lot of actors employed, plus they can be a pleasant surprise that no one sees coming until they're there.
She's definitely had an interesting career.
Tell us what's wrong with this post? How could we improve it? :)
Let us improve this post!