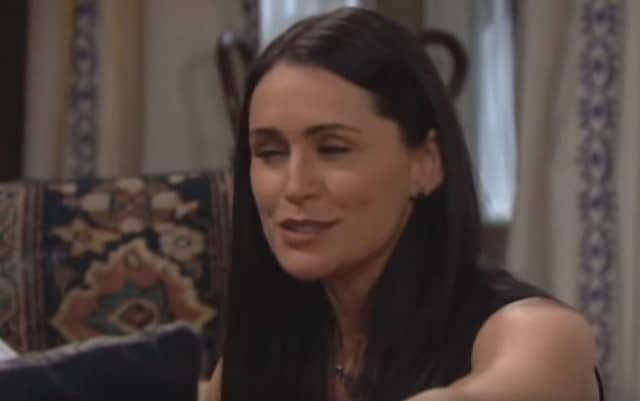 On Thursday's Bold and the Beautiful we learn that people just cannot be trusted. Bill is at the offices with Brooke, even though she's been banned by Katie. She is telling him to go away and leave her alone and let her deal and he is telling her that she needs to take it easy and just relax. As if that will be as easy as possible, right? She's got plans and has to go. She joins Eric and Rick with Maya and Nicole and they talk about how difficult her morning sickness has been on Zende and they all tell Nicole to go spend some quality time with him and make things right. We all know that Zende is at home and that Sasha has shown up and things are not going well for him. She's offered to be his friends with benefits because all she wants to do is hurt Nicole.
Fortunately, he declines. He tells her that he loves Nicole and that he has no interest in her. He reminds her repeatedly that Nicole is her best friend, but she's not having that. Sasha no longer feels as if they are friends and she doesn't owe her anything. She leaves and it is not long before Nicole shows up and the two have a nice moment together. He tells her that he is all right with the fact that they have to wait to be intimate since she is a surrogate and that he's all right with that. He tells her he loves her and all is well in their life for now.
Bill heads home as Brooke does, too, and he and Katie have yet another conversation about how horrible she feels thinking repeatedly that her sister is in love with her husband and she just cannot get over it. They are intimate with an embrace and she tells Bill she loves him. She has no idea that has he holds her all he is doing is dreaming of her sister and how much he loves her and wants to be with her.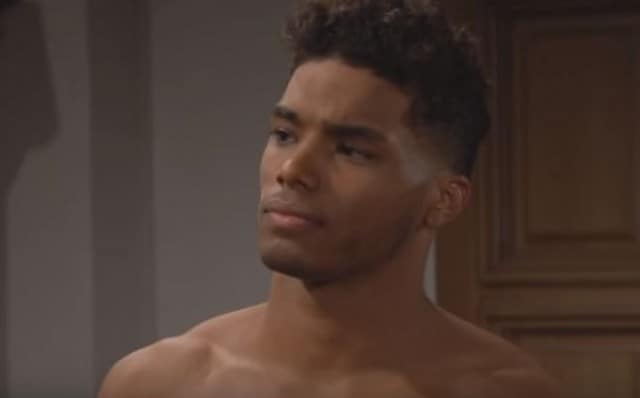 Quinn has outright lost her mind. She is stuck in the cabin with Liam, who still has no idea who he is. He's got amnesia and he has no idea who he is or who she is, and that's working to her benefit. She still wants Wyatt to get Steffy to fall in love with him before she lets Liam go — if she lets Liam go. She has to tell him something, and she seems unsure about what it is when Liam comes into the room where she is. She turns around wearing a wedding ring and tells him that his name is Adam and hers is Eve and that they are married. I mean, could she be any more original than that? I guess if she's going to bald-face lie to him, though, it's easy to remember those names than any other, right? He doesn't know how he will repay her for her kindness and for taking care of him, and Quinn just goes on to allow him to believe whatever he seems to want to believe.
That's when she gets rid of him for a bit and calls Wyatt to tell him he has got to do something to make Steffy fall for him. She's still in need of closure. She is actually starting to worry about Liam, since it is not like him to just get up and go without letting anyone know where he is, what he is doing or what is going on in his life. Of course, Wyatt has no idea that his mother is keeping Liam hostage in her cabin and he is worried that Liam will come back at any time. He hopes that if he does, he still does not want anything to do with Steffy, but he's got to act fast. He tells Steffy he gets it and that he knows she needs some time to heal and to find the closure she needs. That's when he tells her he has a huge surprise for her and takes her for a picnic on the beach. She immediately remembers a time that she did the same thing with Liam. Wyatt must be able to tell she's thinking of him because he immediately kisses her.
Photo Credit — YouTube