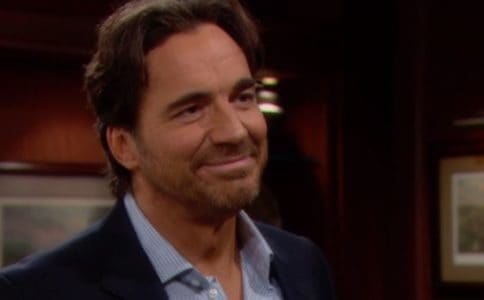 The Bold and the Beautiful fans are going to see Ridge go out of his way to make Brooke happy. He knows he's got some competition in that she's still married and that his brother is actually going to try and make a move on her. She's got a lot of people in her hand right now, and they are all trying very hard to make sure she feels good about herself. They all want to win, and she is the prize they all want to take home.
Today we see Ridge work through his own ideas to find one he thinks might impress her. It's a steamy surprise he feels might just make her very happy, and he's hoping it's all he needs to make her want to be with him more than she wants to be with anyone else. While we aren't sure she's going to commit to him right now, we do know there are engagement rumors coming along.
What is he planning for her? We don't know exactly. All we know is that he wants to be with her again, and he is not making anything happen that won't make her happy. So will this work for him, or will he find that his own brother has a better plan in mind that might upstage his plan in the near future? It's entirely possible, and we aren't sure it won't happen. That's going to be a very interesting situation for us all in the next few weeks.