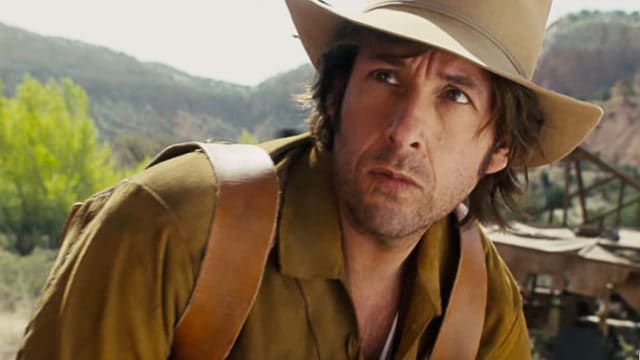 I saw a statistic today that's overwhelmingly surprising about Adam Sandler and Netflix. It's a statistic that'll make you realize exactly why the media giant went into a multi movie deal with the not as funny as he used to be actor. Sandler's gotten a ton of flack for I'd say at least the least 3-5 years, and deservedly so. His comedy is watered down, more family like, and just not nearly has funny as in his peak days doing movies like Billy Madison, Happy Gilmore, or even The Wedding Singer.
However, it seems those movies don't even "count" anymore because guest what? NONE of them are on Netflix. A new statistic shows that the average Netflix user streams 3.44 Adam Sandler movies. Want to know what movies are in the Adam Sandler library right now?
The Ridiculous Six
The Do-Over
Sandy Wexler
Anger Management
The Waterboy
The Cobbler
Big Daddy
In my humble opinion there's really only one good movie in there and that's Big Daddy. However, I'll say that I heard Sandy Wexler is pretty awesome. This statistical performance is likely the reason Netflix has recently worked out a deal with Sandler to produce four more movies for the service. From Sarandos:
"Just ahead of the release of our third film from Adam Sandler, Sandy Wexler, we announced the renewal of our deal with Sandler to premiere an additional four films exclusively on Netflix around the world. We continue to be excited by our Sandler relationship and our members continue to be thrilled with his films. Since the launch of The Ridiculous 6, Netflix members have spent more than half a billion hours enjoying the films of Adam Sandler."
So now it's official. Adam Sandler has made a deal with the devil. There's no other explanation for this. Actually there is and it's pretty simple. His films are cheaper to produce and are way more popular than other titles on Netflix. The whole "why" they're more popular is the deal with the devil thing.