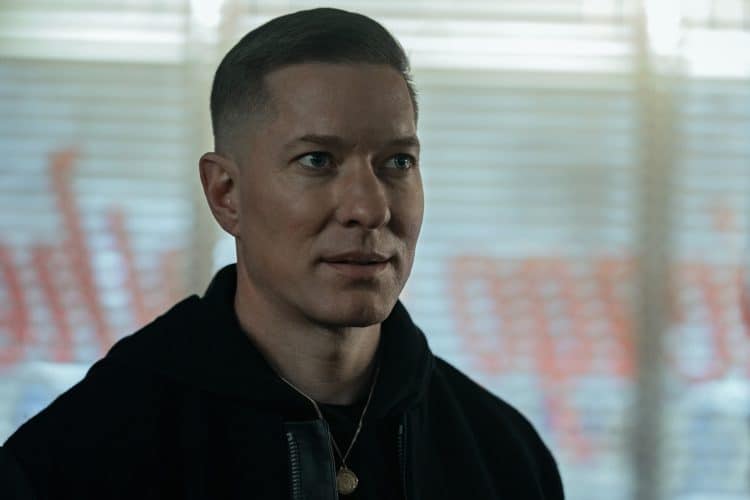 After being up under Ghost for so many years it's really good to see Tommy shine and show how strategic he is when it comes to hustling on the streets and making money. In Power Book IV Force Season 1, Episode 2 made amends with Diamond and his crew. He showed them that he was a valuable asset when he helped them move bricks to save Diamond's brother life and did them a solid by taking out their enemies who had kidnapped them. Episode 2 ended with Tommy and Liliana in a full out brawl. In Power Book IV Force Episode 2, Tommy decides to join forces with Liliana. If he really wants to make it on these Chicago streets he's going to need to team up with somebody that knows the city. Liliana makes it clear that she's not the vulnerable courier girl she used to be and she'll only work with Tommy if it's an even split. Tommy and Liliana's partnership is the start of something big and the sarcastic banter between the two is refreshing. Liliana seems to be just as alone in the Windy City as Tommy. She asks about Ghost and Tommy informs her that Ghost was killed and he couldn't do anything to save him. Shocked Liliana proposes they take a shot and toast to Ghost.
In this episode, Tommy is determined to bring the biggest drug dealers in a Chicago together for the greater good of making money. Only Tommy would dare show his face to Walter Flynn after the old man told him to leave his city. Tommy secured a meeting of sorts with him through Liliana who happens to be working for the Flynn family. Tommy tries to convince the old man who is the self-proclaimed "pill god" to diversify into coke. Surprisingly, Flynn is willing to head out Tommy's proposal. Meanwhile on the family front, we suspect that JP's long lost son is the one that shot up his bar. It won't belong for the two are finally reunited. We're anxious to see how his son will fit into the storyline. Tommy gets Diamond to agree to sit down with the Flynn family at a meeting to discuss the possibility of both organizations selling coke as well. Diamond tries to warn Tommy that things won't go as planned because the Walter and his people don't like them because of their skin color. But Tommy is sure that they'll out all that aside for the money. Boy was he wrong.
Walter Flynn is a horrible person. He's racist and misogynistic views as are clouding his business judgement. Flynn is one of those deeply flawed characters that will eventually self-destruct. Tommy's Grand plan gets blown into smoke when Walter Flynn refuses to work with black crew and Tommy learns about all the underlying tension between the two gangs. Apparently, Flynn ordered the killing of a few CBI men in the past. Diamond decided not to retaliate because he didn't want risk losing anymore of his soldiers. Walter's inability to evolve with the times will eventually effect his position. Claudia his daughter has been trying to tell him this for awhile now. Walter doesn't he even respect his daughter who is a keen business woman that can actually make things happen. Instead he pawns her off to flirt with business prospects to close deals. He also shuts down all of suggestions. Vic isn't of any help. Vic doesn't mind getting his hands dirty and he's perfectly capable of handling problems when things go sideways. He isn't bold enough to stand up to his father and tell the old man that he's miserable working in the family business. Vic's relationship with Gloria is beyond complicated. He's obviously still in love with her but the problem is he can't to put her before his father's business. Vic asks Gloria if she will wait for him and give him just a little bit more time but Gloria's tired of waiting. There's no guarantee that she will be there when he finally gets himself together.
Tommy's plan is undeniably a good money making move for both crews but there's so many challenges that prevent it from work. For one, Jenard doesn't trust Tommy and he thinks Diamond is stupid for playing him close. Jenard reminds Diamond that while he was locked up in prison he was the one running things. The two brothers take it to the ring and fight it out to determine whose CBI rightful leader. Diamond is a big guy and he wins the fight. The two brothers love each other but CBI is their life. With Diamond winning the fight, leadership is clear. Is Diamond really ready to get his hands dirty again? After serving fifteen years in prison is determined to never go back again but by resuming leadership of his gang he's putting himself right back in the same lifestyle he was trying to run away from.