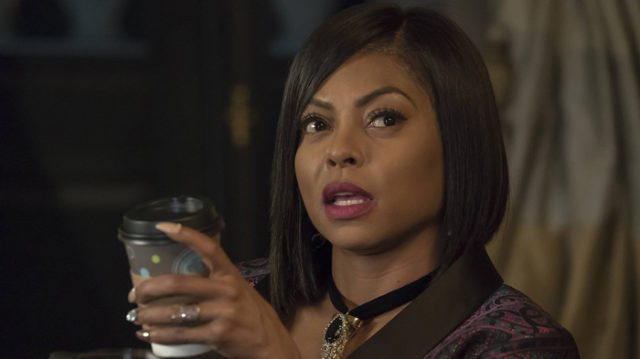 We didn't think Empire could get better after the first season came out a couple of years ago, but each season has defied the last. Now in season 4, all the tables have turned. We've got plot twists that are as big as the characters themselves, and with only 4 episodes in, we're already up to our heads with all the drama and possibilities. The show's creators and writers have done a great job of keeping us all engaged in the Lyon family's Empire, and we can only guess what they have in store for the rest of the season. Here are some of the plot lines that we're really tuning into this season.
1. Lucious' recovery
After waking up from his coma, amnesiac Lucious is a completely different person. He's working on getting better both physically, emotionally, and spiritually, but we can't help but think that all of this will come crashing down eventually. There's no way that Lucious' true persona could be held down forever; that monster in him will find its way out one way or another. When it happens, it will be an epic, epic moment.
2. Lucious and Cookie
One of the best parts of this show is the dynamic between power couple Lucious and Cookie Lyon. These two have truly seen the lowest lows and highest highs when it comes to relationships, and they're still at it. Currently, they're facing a tough challenge with Lucious not remembering their entire relationship and past at all. It'll be interesting to see how this affects their future as a couple, whether this finally breaks them apart completely or makes them even stronger.
3. Diana Dubois
This woman is out for the Empire, and she's actually got the upper hand in many cases. She's out for revenge, after all, and there's no better motivator to destroy the Lyon Empire than revenge. After what happened to Angelo in season 3, Diana has been nonstop at targeting and plotting not just against the business but also against the Lyon family altogether. While this may be so, what we're really keeping an eye on is when Cookie finally learns of Diana's dubious ways and takes the woman down herself.
4. 20 for 20
If the show is about anything, it'll be about music. Music is its foundation, and that's where we see many of the talents in the show. Particularly in this aspect, we want to see how Jamal and Hakeem's music careers take off. We also want to see how they fare with Cookie's 20 for 20 project. We've also recently seen Jamal use music to help bring his father's memory back. It was a painful sight to behold–Lucious not knowing anything about music and its process. But we can predict that music will play a big role in his comeback someday.
5. Andre's messes
Andre has always been the darkest of the Lyons brothers, and we saw this when he partnered with Shine to attempt to blow up Lucious. They failed. But now, Andre's got a whole big mess to deal with. In fact, his life is all mess. He's got the NYPD constantly on his back, and Shine is still around with the knowledge that Andre was the one that plotted to kill his own father. Things will not end well for this Lyon cub, and we predict that Shine will be at the other end of Andre's demise.
Save