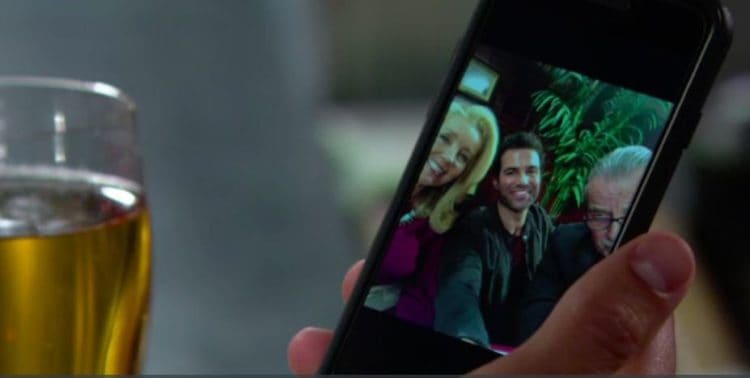 Young and the Restless fans just watch and wonder why no one even bothers to try and get along anymore. It seems that no one has it within their hearts and their minds to bother with things like being nice to one another, being kind to one another, or bothering to have their lives together. They seem mean, and they seem petty, and no one even seems to be making a small effort anymore. For example, we just watched as Victoria and Nate got into things. He had something to tell her, and she told him with more than her fair share of anger and hatred that he needs to back off and leave her family alone. She was borderline crazy in the moment, but who can blame her? Her life is not what it once was, and things are falling completely apart for her in the moment. She's not a happy woman, and it's showing more than ever. She's not having it.
We also watched as Phyllis finally caught wind of what is going on. Now, we know that she's slept with Nick recently, so she's not exactly innocent, but we think that it's probably a little more socially acceptable to sleep with a man you once had a serious relationship with than it is to sleep with the very young daughter of your actual girlfriend. Now, we could be wrong about that. But Phyllis walked into the house and she caught these two in a very compromising situation, and we are not sure she can get out of this situation without killing them both. They might try to explain things to her, but we doubt that Summer is going to bother to try and make anything right with her mother at this point. She's fine with where she is and where she wants to be.
What's Happening on Young and the Restless
https://twitter.com/YandR_CBS/status/1031953106932625408?ref_src=twsrc%5Etfw
What we love is that Nikki and Victor are happy again, but we love even more that Rey is there and looking to find a way to make sure that doesn't happen for much longer. He got this quick selfie, and how he plans on using it is beyond us. He needed a picture of the happy couple for some reason, and we cannot wait to see what that reason is. It's going to be good, and we can tell by the way he's looking at the photo in the show that he has big plans.
What's Next on Young and the Restless
Billy and Summer share a charged moment today on #YR. pic.twitter.com/TO7XsjmDVk

— Young and Restless (@YandR_CBS) August 21, 2018
Neil wants to be with Ashley, and she cannot talk him out of being with her. She knows she's not good for him, but that will not stop him from going out of his own way to pursue her, and we love watching him work his magic on her. She needs someone nice and loving on her side, and she needs to have someone with her who treats her well and makes her feel good about herself. Not many people do that for her, and she's got a lot going on at all times these days. That's probably why she's losing it every time we turn around. But he will continue to see if he can get her to change her mind about him, and he might just succeed in allowing her to do that.
On another note, we get to see that Lily is going to receive all the comfort she needs from Cane. He is not happy with her decision to stay home and face the truth of her actions, but she is not willing to run away and lie to the police about where she is and what she's doing. A life is hiding is not what she signed up to live. And she's not going to do this alone. They are getting alone more now than they have in over a year, and their love is showing as very strong and courageous. We can't help but think that this brought them back to the place they needed to be with one another.
Stay tuned for more Young and the Restless and be sure to check out TVOvermind daily for the latest Young and the Restless spoilers, news, and updates.