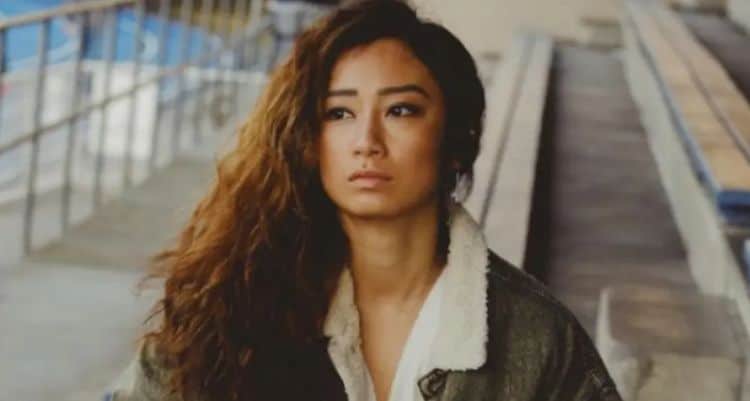 Phoebe Miu has only been acting professionally for a few years, but she's made the most of that time. Now she is finally starting to gain some traction and her future is looking very bright. It was recently announced that she will be joining the cast of Riverdale as Jughead Jones' new girlfriend, Jessica. Not only has the show given her the opportunity to work with a great cast on a cool show, but it's provided a platform for her to share her talents with a wide audience. There's no doubt that her work on Riverdale will open up even more opportunities for the talented actress in the future. Keep reading for 10 things you didn't know about Phoebe Miu.
1. Her Parents Are Well-Known Actors
Phoebe's decision to pursue a career in acting seemed almost inevitable to those her know her. Both of her parents, Michael Kiu Wai Miu and Jaime Mei Chun Chik, are very famous actors in their homeland of Hong Kong. Although she is very proud of her parents' success, her goal is to crate her own path and not rely on her family's legacy.
2. She's A Photographer
Phoebe loves making memories, and photographs are a perfect way to make suer those memories live on for years to come. Phoebe is a talented photographer who has been shooting for several years. She loves shooting all kinds of different photos and it's clear that she is a natural when it comes to seeing the beauty in every moment.
3. She's An Athlete
Over the years, Phoebe has tried doing all sorts of different things and she's proven to be good at all of them. In addition to her creative interests, Phoebe is also very athletic. She played basketball and swam competitively during her years in high school. While she may play organized sports anymore, she still loves to stay as active as possible.
4. She's A Pet Parent
Although Phoebe hasn't officially started her own family, she's getting plenty of practice thanks to her role as a dog mom. She has an adorable fur baby named Obi who can be found in several pictures on Phoebe's Instagram profile. Surprisingly, Obi doesn't have his own Instagram account just yet, but hopefully it's coming soon.
5. She Loves The Outdoors
Despite growing up with parents who were surrounded by the flashing lights and luxury of the entertainment industry, Phoebe has always been the kind of person who enjoys the simple things the world has to offer. Instead of trying to be at every red carpet event, Phoebe loves using her time to be outdoors and enjoy the beauty of nature.
6. She Isn't Shy About Speaking Her Mind
It' fairly common to come across celebrities who are afraid to say what they think out of fear their opinions couldn't hurt their careers. Phoebe, on the other hand, is all about standing up for what she believes in and she has used her platform to help bring attention to the causes that are important to her which are things that pertain to human rights and fair treatment forall.
7. She Studied Sociology
Many people will probably assume that Phoebe decided to enroll in drama school after high school, but she actually decided to take a bit of a different path. She earned a bachelor's degree in sociology from The University of British Columbia. While she she was also part of a basketball league.
8. She Likes To Travel
On top of having lived in two countries, Phoebe has also gotten to travel to many different places in the world. Her love of traveling pairs very well with her love for photography. Even though she has done a good amount of traveling, it's one thing she wishes she could do more of.
9. She's Worked In Social Media
As mentioned earlier, Phoebe's path to becoming a professional actress wasn't the one you might think. She's also had some other jobs along the way. According to her LinkedIn profile, she worked in the social media field for about a year and a half prior to making her professional acting debut.
10. She Doesn't Want To Work With Her Dad
There are some people out there who would love to see Phoebe and her father work together, but that isn't something she plans on doing. According to 8 Days she said, "I don't really want to collaborate with him, because [I want to] make a distinction between my public and personal lives. He is popular, but he's also my daddy, which makes it different."