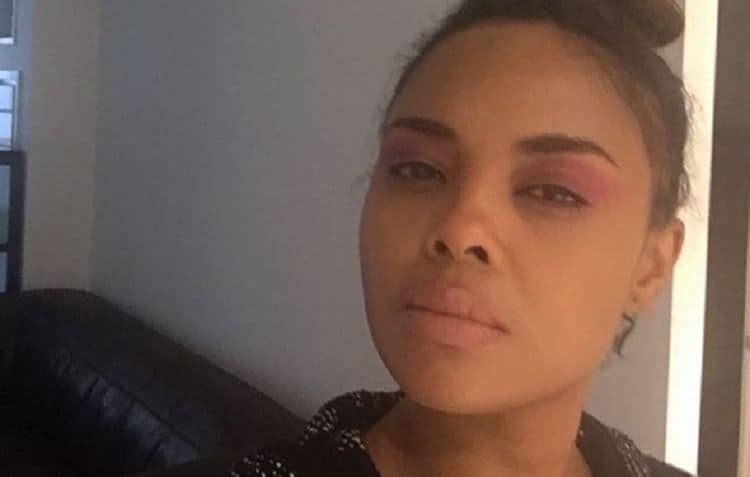 She has one of the most recognizable faces in the business, and most people know just who she is by sight. You don't even need to know her name to know who she is, what she's been in, and just how talented she is. However, Sharon Leal is her name, and acting is what she's up to. She also sings, but it's her serious skill on camera that has America talking. She's been in almost everything, and you will never find yourself disappointed with a role she's taken on. Here's everything you should know.
1. She's From Arizona
She was born and raised in Tucson, but not for her entire life. She actually spent some of her childhood living in the Philippines where her mother is from. Her entire childhood was a bunch of military moves, which is very common when you have a parent who is part of the military. No place is ever home for a long period of time.
2. She's Got Great Genes
Her mother, as we mentioned, is Filipino. Her father is African-American. While we don't know to what degree her parents are each of their own ethnicities (for example, is her mother 100 percent Filipino and her father 100 percent African-American?) but she's clearly gotten the best of both worlds from her parents. She's gorgeous, and her genes are obviously envious.
3. Her Biological Dad is Not Her Dad
One curious thing about her life is that her biological father is not her actual father. He may have fathered her, but he and her mother broke up before she was born. He was a police officer in the military, and things did not work out. However, her mother met and married her actual father, Jesse Leal, not too long after that. He was a Master Sergeant in the US Air Force, and he was stationed in the Philippines. He loved his wife's little girl and adopted her so that he could raise her as his own.
4. She's Been Married and Has a Baby
There's not much we know about her marriage or her divorce. Quite honestly, she's kept a lot of her life private for a very long time – which is an impressive feat considering what she does for a living. What we know is that she married Bev Land in 2001. We also know that they welcomed a son, Kai, a month before they got married. However, their marriage did not work out – though there is no information about when they ended things.
5. She Began on Daytime Television
When Sharon Leal decided she was going to be a famous actress, she was able to get a good start. It was on daytime television, which is a starting place for many of Hollywood's most talented stars. She earned a role on the hit soap "Guiding Light," where she played the role of Dahlia. She was good, and her fans loved what she brought to the table in this role.
6. She's Been on Primetime
When she was done with daytime, she decided to take her talents to primetime. She's been on some amazing shows. She was on "Boston Public," and even "LAX," for a while. She spent some time on Broadway, too. She had a role in Rent, which is one of the most famous plays of all time.
7. She's Been in the Best Movies
While she's been a wonderful television actress, it's her role in some of the biggest movies of all time that we love the most. She's been in "Dreamgirls," as Michelle. She played alongside Beyonce and Jennifer Hudson, and Jamie Foxx was also part of the cast. She was so good. She also played ins a few other really big movies, including a Tyler Perry production.
8. She's Close to Her Mom
She might be only half Filipino, but the sheer similarities between herself and her mother are astounding. They are both drop dead gorgeous, and it's clear to us that they are very close. Sharon posts photos of herself with her mother, and she always seems so happy in them. They have so many of the same features, and we have a feeling that her mother's photos from the same age as her daughter would be very similar to her daughter's.
9. She's Into Discovering New Things
When we were going through her Instagram feed, we were noticing that she's gotten into a good habit since quarantine began. Sharon Leal seems to be suing her time to find new things that she's never heard of before. She's found new bike paths, she's asked her fans for new shows to watch on television, she's asked what everyone is up to, and she's taking on things she's never done before. She's showing the world that it is absolutely all right to go forth and to make the most of any situation you are in to better yourself no matter how uncomfortable it is.
10. She's Got a Positive Attitude
Who doesn't love someone who is positive even when things are not what they might want in life? No one wants to go through anything that 2020 has brought to us, but she's taking this and making this her own. She's being grateful and intentional, and we love that about her. She's clearly a role model, and we hope everyone takes a moment to look her up.