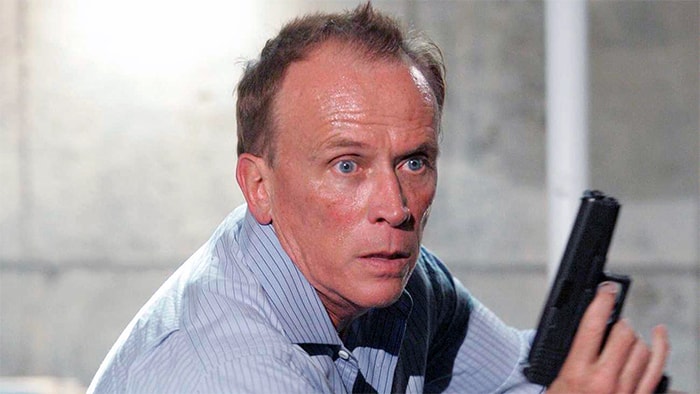 Peter Weller is a man who has taken on a wide range of roles over the course of his career. For example, most people should be familiar with him because of his acting, seeing as how he has appeared in dozens and dozens of projects over the course of more than four decades. However, he has been not just a Oscar-nominated director but also an art historian as well, which is rather interesting as well as rather remarkable. Here are five of Peter Weller's best movie roles over the course of his long career:
Of Unknown Origin
Of Unknown Origin was a horror movie that was a collaboration between American and Canadian parties. Technically, it was supposed to be set in New York City, but it was actually filmed in Montreal, which is the most populous city in the Canadian province of Quebec. In it, Peter Weller played a relatively normal person named Bart Hughes, who becomes consumed by something in his basement with catastrophic results. Interestingly, the movie won an award at the Paris Film Festival, which was no mean feat.
RoboCop
Naturally, RoboCop merits a mention here. After all, it was one of the best-known movies of its time, so much so that it went on to inspire a number of the sci-fi movies that followed in its wake. Moreover, it is interesting to note that while RoboCop was very much a reflection of the times in which it was made, it is nonetheless concerned with subject matters that remain relevant in the present. As a result, it is no wonder that it went on to inspire a full-fledged franchise, which says much about its popularity at its height.
RoboCop 2
RoboCop 2 wasn't as well-received as its predecessor. Primarily, this seems to have been because a lot of critics felt that it made poor use of a jumble of unpolished ideas, with the result that it was left more than a little bit chaotic and confusing. Still, there were people who liked it as well. Regardless, Peter Weller made the best of the role that was presented to him, which is why this merits a mention.
Naked Lunch
Naked Lunch was the movie of the book of the same name, which was written by the famous William S. Burroughs. There were a lot of viewers who found the movie to be rather confusing, which is understandable because the lead character played by Peter Weller wasn't exactly in a sound state of mind throughout the experiences shown on the movie screen. In fact, Burroughs was quite clear that the chapters of the book were supposed to be read in the order of the reader's choosing, meaning that the movie-makers deserve some credit for cobbling the whole thing into a functional storyline. Commercially, Naked Lunch was something of a disaster, seeing as how it made not much more than $2.6 million in spite of the fact that it had a production budget of somewhere between $17 and $18 million. Critically, Naked Lunch was much better-received, having been considered interesting so long as the viewers were willing to put up with the nature of its material.
Ivans Xtc
Ivans Xtc is a 2000 indie movie that didn't make much money but nonetheless managed to get a fair amount of praise from the critics. Primarily, it was interesting because it was an adaptation of a Leo Tolstoy work. Most people will be familiar with Tolstoy because of the famous War and Peace, but it is important to note that he had other works as well, including The Death of Ivan Ilyich that Ivans Xtc was based on. As for the subject matter, well, suffice to say that The Death of Ivan Ilyich was exactly what it sounded like in the sense that it was interested in how the titular character coped with a terminal illness while living in 19th century Russia. On the whole, the work was heavily influenced by Tolstoy's religious views, which makes sense because it was written no more than a short time following a moment of religious importance in his life.