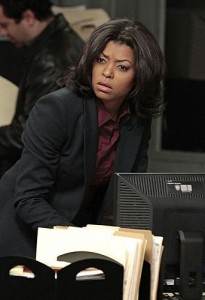 After a two week absence, Person of Interest is back with an episode based almost entirely around Det. Carter (Taraji P. Henson). When she winds up being the next number from the machine, it's a race against time to figure out not only when she might go down, but who's going to be the one behind it. After all, cops make far more enemies than most of the other people Finch and Reese have dealt with in the past.
Things kick off with a flashback to 2004 where Carter was an interrogator in Iraq. She's brought in to try to get information from a man named Yusef who allegedly worked with al-Qaeda in the transport of an explosive device which killed a handful of American troops. It's in these scenes that we start to get a better idea of Carter as the '˜cop who cares', and even though that's a trait that's been seen before many times it still works for Det. Carter's overall character. It also goes on to inform the reason for her possible downfall later on.
Back in the present, we're ultimately presented with a few top suspects as to who may be out for Carter's blood. There's Hector Alvarez, your garden-variety wannabe top thug gang-leader who might be the reason for the recent drive-by death of a former witness. Next, the husband of a constantly battered woman who Carter has taken a personal interest in protecting. But I'm pretty sure that once the name Elias was uttered, or if one were to carefully listen to the death threat played at the very beginning of the episode, it was obviously going to be him. Still, it was fun to watch Reese go around during the episode and handle the other two via his usual means of loud firearms and brash violent theatrics. The words '˜Reese'and '˜sub-machine gun'make for some excellent entertainment.
The real highlight of the episode was simply getting the chance to get to know Carter more as a character since we've only really ever seen her on the job chasing after her '˜man in the suit.'It wasn't a case of looking at the time left in the episode and wondering when Reese or Finch was going to show up–delightful as it was when they finally did. Henson really gave us a more fully formed portrayal of her character as we got to see Carter not only as the take no prisoners police officer, but also as the caring single mother who wants to be able to come home for her son every night. But what was important to explore was Carter's character flaw. One of the best things about POI is how openly the show explores the flaws of even its most heroic characters–absolutely no one is a saint. Caring too much got her two to the chest from a once trusted CI, and it ultimately gave Reese more reason to respect her as he followed her around to keep her out of harm's way. We're given a chance to see Carter as less of a nuisance to Reese and Finch, but as someone who is doing what they are: keeping good people from having bad things happen to them.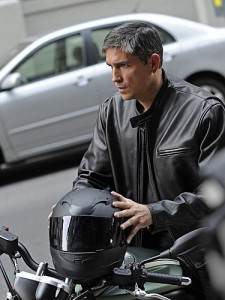 One of the show's biggest achievements to date is their villain, Elias, and I was personally a little worried we wouldn't get to see that much more of him unless it was sweeps week. Thankfully, that worry was unfounded as he wound up being a major force throughout this episode even though he was only glimpsed once briefly hand-delivering a threat to Carter's desk. This is a figure who's supposed to be larger than life, and even though we know what he looks like that doesn't stop the character from reaching a downright mythic quality in this urban setting. When Det. Fusco went to ask his old police captain about any threats being made toward Carter, we are given a chance to see that in Elias'city things are changing. They're getting worse again and cops even are no longer safe if Elias wants them to go. The creators are really going for a corrupt city vibe that makes what Finch, Reese, and Carter do so vital. And yeah, also so Gotham but I'm pretty sure the comparisons between Reese and Batman have been made elsewhere so I'll refrain from going there entirely.
It's going to be interesting to see what Person of Interest pulls off before they go off the air for the holiday hiatus. This is the kind of show that has the guts to shoot a main character point-blank in the chest (even though you still felt she had to be wearing a vest) so I do wonder if they wouldn't go all the way and have a character we know truly fall victim to the corruption and violence of the city. One thing is certain: this is city belongs to Elias now, and it's going to take so much more than Reese threatening a dirty police captain to get that to change. Knowing Reese's more effective methods, I assume at some point it's probably going to take another sub-machine gun.