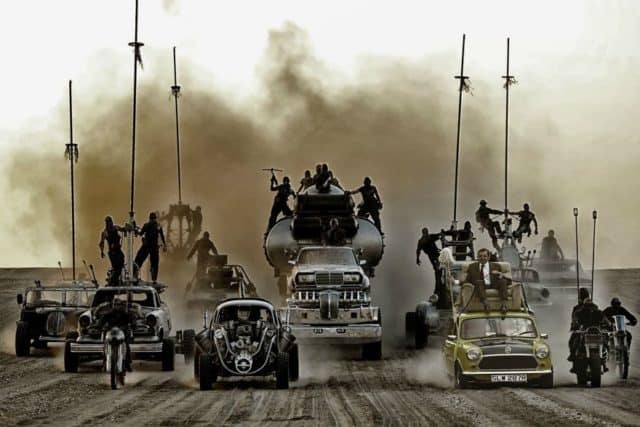 When you really think about it, Rowan Atkinson's Mr. Bean is one of the most impressive comedic acts we've ever seen. Honestly I stand by that remark. The reason is because the character barely, if ever speaks. Do you realize how hard it is to make people hysterical just from physical comedy and/or actions that don't require speech? Think about it. Are there any other acts out there like it? Nope. And you can get it's been tried. Mr. Bean is his own world and people love being a part of it.
There are actually rumors that he may return, but we don't know for sure. Honestly I'm not sure I can handle anymore Mr. Bean but I was a huge fan of the show when it was on. The movie was so so but what can you expect from a featured film. Then again, it's pretty impressive that a movie studio actually thought a feature with Mr. Bean was worth producing.
Below you'll find a bunch photoshopped pictures featuring Mr. Bean's face. From Mr. Bean as the Gladiator to Mr. Bean as The Hulk, it'll be pretty hard to get tired of any of these.
Enjoy!