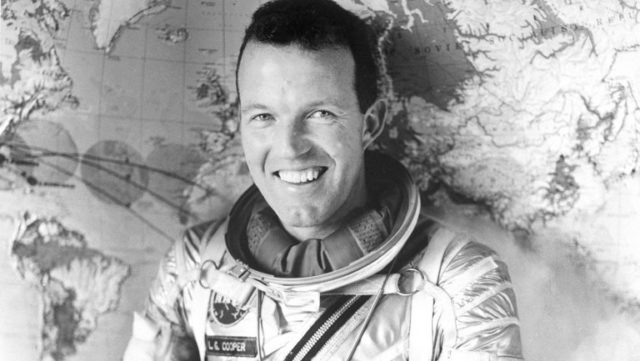 Can someone explain this obsession with treasure reality shows? It still boggles my mind that The Curse of Oak Island had millions and I'm talking millions of viewers in its season 4 finale. Season 4! That means there were not one or two or three seasons of these guys failing to find buried sea treasure, but a fourth go around led to failure and a new ratings record for the show. And guess what? All indications are pointing to a season five! Rick and Marty Lagina are literally laughing their way to the bank right now, as is The History Channel.
Speaking of which, The Discovery Channel has gotten in on the fun on treasure hunting shows too. Cooper's Treasure is pretty much the same exact thing only this show involves a NASA guy (Gordon Cooper) instead of quirky marine guys.
Considered one of NASA's original space pioneers, astronaut Gordon Cooper discovered something extraordinary on a 1963 mission. While circling Earth during a 122-hour flight to detect nuclear sites, Cooper photographed more than 100 anomalies around the South Caribbean. He later believed the dark patches that appeared on the photos to be sunken ships, and while working for decades in secret, Gordon created a map that he thought could uncover treasures worth billions of dollars. Before passing away, he shared his meticulous research with longtime friend Darrell Miklos, and now Miklos is teaming with seasoned explorers and researchers to finally make good on Gordon's dream.
Tonight Darrell Miklos continues the hunt for an underwater fortune using maps drawn by his friend astronaut Gordon Cooper. I can't believe people tune in to watch this stuff.