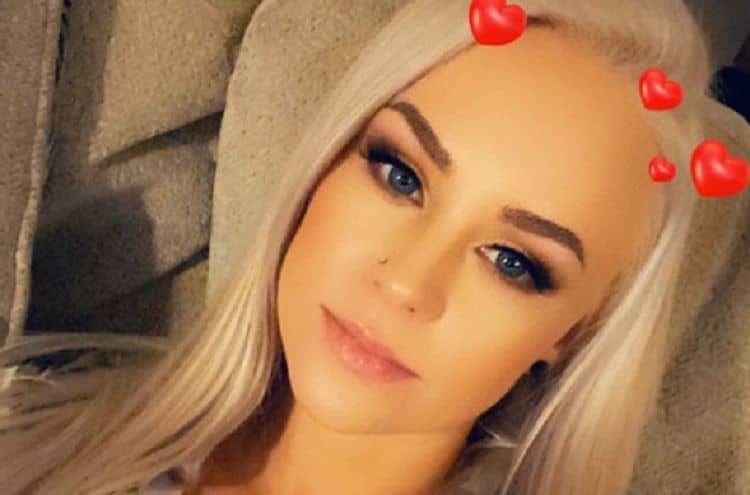 Professional wrestling is a fantastic combination of story-telling, bumps, and impressive moves. It consists of two or more wrestlers gracing the ring and bringing their best to be the victor in a booked match. Of late, women's wrestling is picking ground as evident by WrestleMania 35, where female wrestler was a main-event in one of pro wrestling's most significant events. There are many women in the scene, and each one of them brings their A-game to win. Penelope Ford is among such wrestlers, and she is part of All Elite Wrestling's roster. She is a talented athlete, though she still is on the process of breaking the ceiling to become an outstanding sportswoman. To let you know who Penelope is, we present you with ten things you probably did not know about her.
1. Penelope's Early Life And Growing Up
Penelope was born Olivia Hasler, on September 14th, 1992, making her 27 years old currently. According to Pro-wrestling fandom, she was born and grew up in Phoenix, Arizona. She currently resides in Philadelphia, Pennsylvania. There is no much information on her family, including her parents and her siblings.
2. Her Body Stats
Pro-wrestling is a competitive sport even if there are scripts to guide the storylines and character development. In the male scene, most of them are large-bodied with well-toned muscles. Among females, size is not much of a determining factor, though an athletic body works to the advantage of the wrestlers. Penelope's billed stats according to her Wikipedia page, are a height of 5 ft 4 in or 1.63 meters. While there have been issues from this sport's fanbase concerning billed stats, for Ford, it seems to be real, more so if you have seen her live in action.
3. She Took Part in Gymnastics and Cheerleading
Before she got into the squared ring, this sportswoman was already used to a strict exercising regime and also a large audience. She was both a cheerleader and a gymnast, a skill you can notice from the moves she pulls against her opponents.
4. The Leap Into Pro Wrestling
Ford leaped wrestling by first training at the Combat Zone Wrestling Academy, based in Voorhees in New Jersey. She then made her wrestling debut for Combat Zone Wrestling in 2014. It was the December 17th Dojo Wars episode, in a tag team match putting her and her partner, George Gatton, against Frankie Prichard and Conor Claxton. She won the match. Two weeks later, she won her first singles event in the promotion when she took on Dave McCall. In 2015, she took part in several tag team matches where she picked up decent wins against her opponents. Joining CZW was a good move as it is one of the best independent wrestling promotions in the United States. Notable names to have worked with CZW include Drew Gulak, Jon Moxley, and Lio Rush; the latter two won the company's heavyweight championship.
5. Tag Team Specialist
For the most part of her 5-year career, Penelope has taken part in several tag team matches. Some of them are intergender competitions where she brings her best, leading her team to several wins. For her tag team prowess, she has several championships that we shall see later on in this article.
6. Championships
In wrestling and all sports under the combat tag, having a title means you are the best in your respective class. During her career, Penelope has earned some championship. They include the tag team championship, which she won from two promotions, Queens of Combat and Women Superstars Uncensored. In both wins, she partnered with Maria Manic. She is also a one-time SAW Women's champion for Pro Wrestling After Dark. At 27, she is still young, and she can rake more titles with time.
7. Her Relationships
For over four years, Penelope Ford dated fellow wrestler, Joey Janela. Bookers incorporated their real-life relationship into storylines, and they featured in several intergender tag team matches. They broke up several times during the four years, and at one time, they split for eight months, according to TWM. They joined AEW almost at the same time, though they have not graced the ring as a couple again. She is now the valet of Kip Sabian, whom she accompanies to the ring during his wrestling bouts though it is possibly an on-air pairing.
8. Joining AEW
All Elite Wrestling was the talk of the pro-wrestling scene when it came by in early 2019. Finally, World Wrestling Entertainment had a worthy competitor. The new promotion took on several talents from the independent scene, and Penelope was one of them. AEW announced the news of her signing on January 8th, 2019, alongside her former partner Joey Janela. She is a core member of the All Elite women's roster.
9. Her Social Media Profile
Aside from being an athlete, she is also an entertainer, and social media is a must-have tool for anyone in the entertainment scene. It is a good front for keeping in touch with fans and interacting with them. Ford is active on Twitter and Instagram, where she has 1278 and 75.5k followers, respectively. Instagram seems to be her most favorite platform, where she has 1312 posts at the moment. She mostly posts photos in her wrestling gear or at wrestling events. In some of them, she is together with her on-air partner, Kip Sabian.
10. Her Finisher
As a wrestler, you need to have several moves to keep the sequence exciting to the audience. The most awaited move is the finisher, whose execution seems devastating and, most of the time, results in a win. Penelope Ford utilizes the stunner as her finisher. Several performers use this move made popular by Stone Cold Steve Austin. Other wrestlers who use it include Kevin Owens and Ember Moon, who uses a diving version.
Conclusion
Penelope Ford is one of the female performers to look out for in the future due to her impressive skills. Highlighted are ten things about her to serve as her introduction to those who want to know more about her.
Tell us what's wrong with this post? How could we improve it? :)
Let us improve this post!