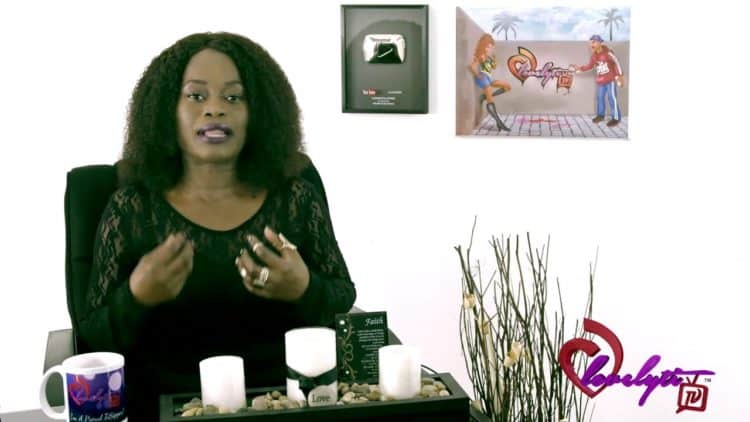 If you ask most people, they'll tell you that they absolutely hate gossip and drama, yet gossip blogs and social media accounts continue to be popular online and reality TV ratings are still through the roof. With that being said, nobody spills the tea quite like LovelyTi. The well-known YouTuber has made a name for herself by sharing the latest industry news and drama. However, it's not just the information that has made her a hit, people also love her bright personality and candid commentary. Not only is LovelyTi going to let you know what's happening, she's going to keep you entertained in the process. Keep reading for 10 things you didn't know about LovelyTi.
1. She's Also A Videographer
Most of LovelyTi's followers are familiar with her for her own videos, but they don't know that she also makes videos for other people. According to her bio, she is a talented videographer and editor who has been hired to record behind the scenes footage at all sorts of events.
2. She Has A Tea Line
LovelyTi has the tea in every sense of the word. She is also the owner of her very own tea company called Lovely Tea. Through her company, she offers different types of tea and a wide variety of flavors. Even if you're not a fan of tea in the gossipy sense, you can still enjoy something from LovelyTi.
3. She's From Minnesota
Let's be honest, Minnesota isn't one of those states that crosses most people's minds on a regular basis. If you're not from there, you probably don't know much about it, and it's certainly not a hot spot for celebrity activity. However, it's where LovelyTi called home. According to her LinkedIn profile, she is located in the Saint Paul area.
4. She's A Private Person
LovelyTi may like to talk about other people's business, but she knows how to keep a tight lip on her own. She seems to have no interest in sharing the details of her personal life on the internet. With what she does for work, it's easy to see why. Even information like her real name is difficult to find. Even her Instagram account is private at the moment.
5. She Hosts A Podcast
One of the best things about LovelyTi is that she makes it easy for you to access her content in whichever format works best for you. If watching videos on YouTube simply isn't your thing, you can also tune into her podcast called Tea Time Unfiltered with LovelyTi.
6. She Has Premium Content On Patreon
If you're a huge fan of LovelyTi's work and want to get access to some of her exclusive content, you can do so by subscribing to her Patreon. Essentially, Patreon is a subscription based platform where people can pay a monthly fee to follow celebrities and/or influencers who use Patreon to share content that isn't available anywhere else.
7. She's A Mother
Even though it's hard to find any legitimate information about LovelyTi's life outside of work, we do know that she is a devoted mother and has two sons. Some sources also indicate that she was married to her high school sweetheart for several years but they are no longer together.
8. She Has Been Creating Content For Over A Decade
When it comes to this internet stuff, LovelyTi isn't new to it; she's true to it. She started doing her thing nearly 15 years ago. Her numbers on social media reflect all of the hard work she's put in over the years. She has over 900,000 subscribers on YouTube and 208,000 followers on Instagram.
9. Wendy Williams Is One Of Her Inspirations
In the mainstream world, Wendy Williams is the queen of celebrity gossip. She is someone who inspired LovelyTi to start doing her own thing. However, since Ti's work is all online, she doesn't have to deal with the censorship that comes with being on TV or the politics that come with being affiliated with a major network or company. LovelyTi told TopBuzz that Wendy "definitely inspired me to speak on celebrity topics and not just kiss ass. That's what I love about her."
10. She Comes From A Muslim Family
While her own religious beliefs aren't something she discusses, she did give some insight into the religious she was likely brought up in. In a tweet from back in 2016, LovelyTi revealed that her mother is Muslim and that Ti herself has an ethnic name. Since we do know that LovelyTi is Nigerian, her name is likely closely tied to her culture.
Tell us what's wrong with this post? How could we improve it? :)
Let us improve this post!