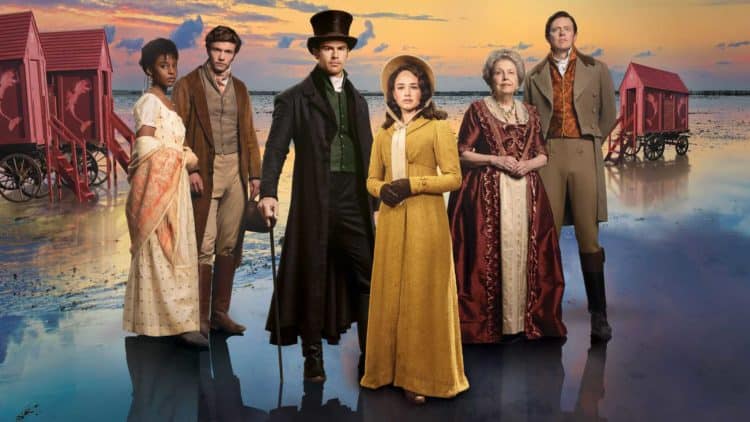 If you're a fan of period pieces then you may be familiar with the ITV (PBS in the United States) series, Sanditon. The show debuted in the summer of 2019, and although it seemed to be popular among viewers many people were surprised when it was canceled after just one season. People were equally as surprised in 2021 when news broke that the show would be coming back for two more seasons. Since the announcement, fans have been gearing up to find out how things end up for the characters they grew to love during season one. As we all know, it's very rare for a show that has been canceled to be given another chance, and Sanditon is determined not to disappoint. Keep reading to learn 10 things you didn't know about the show Sanditon.
1. The Series Is Based On An Unfinished Novel
Most people are probably aware that Sanditon was based on a book, but what some may not have known is that the book it was based on was never finished. Jane Austen's 1817 novel, Sanditon, was never completed because of Jane's sudden death. Over the years, many people have created their own stories on how the book should have ended.
2. The Show Was Filmed In Somerset
Finding the perfect filming location is one of the most important parts of the production process. Most of Sanditon was filmed in Somerset. Many of the interior scenes were shot on a set in Bristol. Presumably, the new episodes of Sanditon will be filmed at these locations, too.
3. Not Everyone From Season One Is Returning
Even though Sanditon fans were incredibly excited to hear about the show's return, some of that excitement came to a halt when news broke that not everyone from the first season would be coming back. Most notably, Theo James has decided not to return. According to Screen Rant, Theo said, "Although I relished playing Sidney, for me, I've always maintained that his journey concluded as I wanted it to." On the bright side, there will likely be some new additions to the cast.
4. The Show Has Its Own Social Media Profiles
Over the last several years, it has become increasingly common for people to want to stay up to date with their favorite shows in between episodes. As a result, many series have started to create their own social media accounts. Sanditon has accounts on Instagram, Twitter, and Facebook although none of these accounts are verified.
5. Some Viewers Weren't Happy With The Way The First Season Ended
Since the novel Sanditon is based on was never finished, producers were faced with a very unique challenge of having to fill in the blanks. On one hand, this level of creative freedom is exciting, but on the other, it just means there is added pressure to get it right. Unfortunately, there were quite a few viewers who felt like the crew at Sanditon didn't get it right. They felt the ending wasn't what Jane Austen would've wanted for the story. Now that the show is coming back, however, they'll have a chance to redeem themselves.
6. Fans Can Sign Up For A Newsletter To Get Updates On The Show
If following a show on social media isn't really your thing but you still want to stay in the loop, I have some good news for you. People who want to stay up to date on the latest news regarding the show can sign up for a newsletter through the PBS website to receive email notifications regarding the series.
7. The Show Has An Official Companion Book
In 2019, a companion book written by Sara Sheridan was released. The book provided an exclusive behind-the-scenes look at the series and shared some other information regarding the story. Since the show is coming back for at least two more seasons, having the companion book might actually come in handy.
8. Justin Young Is The New Lead Writer
Even though there will be some changes to the cast, many of the people who worked behind the scenes during season one will be returning to the series. Justin Young, who wrote four episodes of season one, will now be the lead writer of the series moving forward.
9. The Release Date Has Not Yet Been Announced
At this point, we know that Sanditon is definitely coming back for two more seasons, but what we don't know is when season two will debut. More than likely, though, the show will air sometime in early 2022. Following the show's social media accounts or signing up for the newsletter are great ways to stay in the loop.
10. BritBox UK Is Now Part Of The Production Team
Producing a show like Sanditon isn't cheap and bringing it back from the dead probably required a lot of convincing. The British streaming service, BritBox UK, has joined the production team for Sanditon which will be beneficial to the project from a financial standpoint.