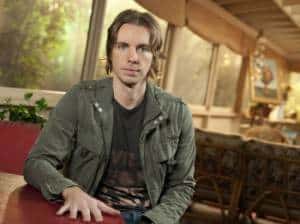 Soapiness is something that a show like Parenthood has to be careful about incorporating into their stories. I don't have anything against a "bigger" storyline being introduced into a show that's generally pretty down-to-earth and whose bread-and-butter is the small moments shared between families; there's just less of a margin for error when trying to do something "juicy" as it could very easily clash against the tone of the rest of the show, so if it's attempted, it better be pretty darn amazing. Otherwise, it sticks out for all the wrong reasons and things get a little…worrisome.
While I can say that I'm enjoying Parenthood's third season overall, "Mr. Honesty" makes me anxious for the direction of the show from here on out. It was an episode that pitted a lot of what the show does right against two storylines that amp up the drama in a way that just doesn't fit in with the Parenthood that I know and love.
On one side, there was the good, with Amber realizing that she may be in over her head. We've not really followed Amber's journey into adulthood after the first episodes of the season, as she's been the all-knowing oracle that Drew consults for advice about dating, so it was nice to check back in with her to see just how she's doing. Her story in "Mr. Honesty" was quiet, simple, and honest, a low-key take on growing up, having a plan, and not being as ready for the real world as you might have thought. It was also another instance where Amber's life paralleled Sarah's; we spent the first two seasons of Parenthood following Sarah Braverman, directionless single mom that just tried to "make it work" until that wasn't good enough anymore. Now that she's kind of figured out her life, to an extent, it seems that it's Amber's turn to waft in the breeze of uncertainty, a callback to the first episode of the season where we learned that Sarah's search for her self mirrors Amber's more than she would like to admit. Sarah's now equipped to help Amber in a way that Camille didn't help her, so I hope that the rest of season three plays like season two did for Sarah and Amber finds out what she's meant to do with herself.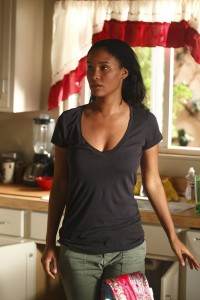 I didn't have as much of a problem with Crosby and Jasmine suddenly playing nice-nice as seem to have, but the storyline is definitely in a corner right now. I much prefer it when the two are co-parenting and getting along, because they've been so much time being unpleasant, nasty, and awkward with one another that it's a nice respite to hear some maturity. Having the two conspire to talk to Jabbar about the fact that they're not getting married felt very real and allowed them to join forces for once; this kind of material wouldn't be possible if the two were still joined at the hip and grudgingly forcing themselves down the aisle, so kudos to creator Jason Katims for mining a wealth of material from the issue of single co-parents. However, that's why I think the story is in a corner, as the two spending a night together could throw everything out of whack and put the focus on their personal drama as opposed to showcasing issues that relate to their bond with Jabbar. (And the show is called Parenthood after all, so…) The fact that they had sex wasn't surprising, as it's been obvious all season that they still loved one another pretty deeply, but how it's handled will be a true test for the writers of Parenthood. Jasmine looks like a huge hypocrite right now and we're teetering on the edge of a we-should-stay-together-for-the-kid-oops-we-really-are-getting-married type of reveal later in the season, so while I understand why the show went there (liquid courage combined with chemistry and residual feelings), I'm in a wait and see mode right now.
However, as much as I liked Amber's story and understood Crosby/Jasmine, the rest of the episode was kind of a mess. I've never been a fan of Joel and Julia navigating Oakland's Newborn Black Market, as it frequently went to nonsensical and silly places when a story about adoption could have been poignant and heartfelt, but in "Mr. Honesty", it crossed the line from being silly to being stupid. Apparently, Zoe's deadbeat baby daddy Troy is trying to extort money from Joel and Julia because he knows how to google or something. And to beat it all, the Grahams didn't break it off immediately upon learning Troy's plan, so they're actually going through with this! Like…what? Is this a long lost episode of Days of Our Lives? Joel and Julia had such a good plot last week that highlighted just how far Babygate has dragged them down, but "Mr. Honesty" took the cake, wasting a solo Joel scene and quite obviously manipulating the audience. It feels like the powers that be want more support for the plot, which hasn't gotten the greatest reaction, and to do that, they have to bring in Snidely Whiplash to twirl his mustache and tie Future Baby Braverman to the train tracks in order to make the moment that they get Coffee Girl, Jr. resonate.
Though not as ridiculous as whatever Joel and Julia are doing, the Adam/Kristina story didn't connect with me at all. Like Crosby and Jasmine's roll in ze hay, I understood where the writers were going; Kristina's been dealing with post-natal depression/insecurity, Adam always tries to do "the right thing", and Adam has the emotional intuition/sensitivity of jello (like Zeek), so everything that transpired made sense and felt in character. Plus, it was something to shake up the most stable couple on the show and provided a catalyst for the rest of the season, but it just felt contrived and too much for a show like Parenthood. Stories about a mid-life crisis, post-partum depression, or a couple like this cheating could make for great TV, but Adam and Kristina's story in "Mr. Honesty" was filled with stupid decisions and a fight that didn't feel earned; Monica Potter and Peter Krause were fantastic in their final blow-up, but it felt like it came from nowhere and that Kristina had regressed so much in one episode.
Kristina has spent most of the show's run being the shrill, overprotective stick-in-the-mud and season 3 has found her lightening up a little bit and learning how to let go. Unfortunately, it feels like her fight with Adam showed that she's put all those walls back up and then some.
"Mr. Honesty" may have had moments of being very good and promising upticks in places, but overall, it was too soapy for the type of show that it had been previously. Intellectually, I understand where they're going with every story and I think that the ends may ultimately justify the means (especially in Kristina's case), though that doesn't take away from the most underwhelming episode of season 3 so far. It was around Thanksgiving last year that Parenthood stepped it up a notch after a good-but-not-great first half to season 2, so the show could conceivably take off like that again this year and I wouldn't bat an eyelash. At the point that it's at now, I'm just ready for a few storylines to be closed to make room for the type of pathos, emotional resonance, and grounded honesty that the show can really bring when it's firing on all cylinders.
Thoughts, Quotes, & Observations:
-"Holy can of fish."
-"What's he doing working at a convenience store? He could model. Or strip."
-"Yeah. Yeah, we all kissed each other."
-"I invite you here for screw sorting and you screw it up."
-"It's Suze. She doesn't need the I. That's how she saves money."
-"Makes me want to hear a little Kenneth G."
-Predictions: Amber will come live with Sarah for a while until she gets on her feet (like Sarah did with Camille) and Julia will get Zoe's baby in the season finale.
-Max thinks Adam's like a Galapagos turtle. I wonder why.
-In other Parenthood news: Meet Zeek's mom, the boss of two characters that get new jobs later this season, and the girl making a play for Crosby. Also, read what Joy Bryant (Jasmine) has to say about the whole Crosby/Jasmine situation.
-Next week on Parenthood: It's fall finale time! Kristina and Adam are stressed over work, Amber gets a new job, Crosby and Jasmine deal with their actions, Julia avoids Zoe, and Sarah contemplates her future with Mark.