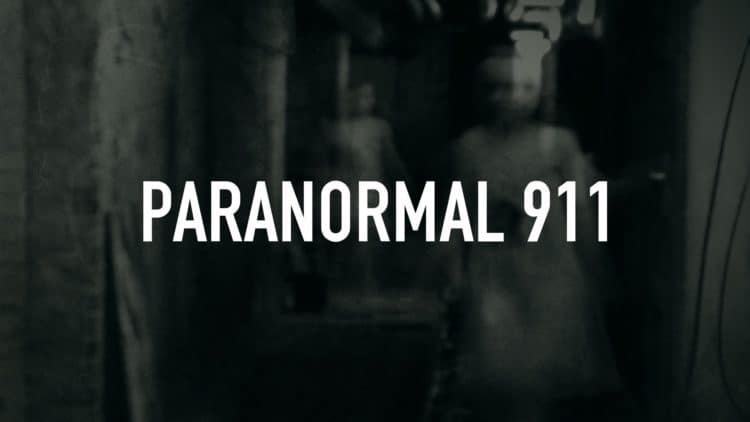 There is a new show on The Travel Channel and it follows along the lines of the paranormal genre. While some might believe it's just another ghost hunter's show, it's really quite different from the others. "Paranormal 911" began with its debut episode of season 1 on April 8, 2019. If you tuned in for the first episode then you probably have already noticed that there is something different about it. It's not your average paranormal reality series and here are ten reasons why we believe that it is going to be a refreshing change for those who are truly interesting in the hard core facts about the paranormal.
1. The team is not your ordinary group of paranormal investigators
Sean Barrett is a firefighter working in the St. Augustine fire district and when things that couldn't be explained started happening in the firehouse, he and his wife Mary began to investigate further. They took photos which yielded evidence of paranormal activity. They took shifts at the facility to try and capture more evidence and after news of their adventures leaked out they were inundated with requests to investigate a variety of situations from friends at the fire house. Mary is a sensitive and she can sense things in the spirit world that most other people don't. She's even had physical sensations of physical and emotional pain and distress when conducting investigations. This is when they made the decision to form the "Paranormal 911" crew.
2. They're all first responders
The first major departure that "Paranormal 911" makes from the rest of the herd is that the crew are professional Emergency Responders. The team is made up of EMS, firefighters and those who are within law enforcement and are usually the first to arrive at an emergency situation.
3. They assist clients with compassion and empathy
First response teams are trained in working with individuals who have just experienced trauma in difficult situations including murders, rapes, house fires and other types of tragedies. The investigation team understands all to well that the people they're working with are in need of compassion and comfort. Many of them are frightened out of their wits. Their mission is to investigate paranormal activity and assist the clients who request their help with compassion as well as showing respect for the spirits involved.
4. Their approach is different
The Barretts and their team maintain a few believes that pertain to their purpose and procedures which are different than the other team leaders. They have no intention to provoke spirits in their investigations as they believe that the spirits much be shown respect and compassion.
5. They're not fans of amateur investigators
The team involved with "Paranormal 911" are seasoned professionals. They all take what they're doing very seriously. The spirit world is not something to be trifled with and they're not enamored of hobbyists in the field of paranormal investigation .
6. The format provides three tales per episode
The premiere of "Paranormal 911" episode 1 is titled "The Chapel" and it focuses upon spirits which appear to a police officer in one scene and another who takes the form of a trickster with a deputy in a mansion in Alabama. The third scene focuses upon a paramedic who has actually seen apparitions. This episode is followed by other incidents in which first responders and law enforcement encounter paranormal events.
7. If offers a unique perspective
This is not the first time that a reality show involving first response professionals has investigated the paranormal. The popular paranormal show "The Dead Files" features a retired police officer and a sensitive who conduct investigations and work with the families to help them to understand what is going on in their homes and businesses, however, the format for the new "Paranormal 911" show not only includes the real people involved in the situation, but also dramatizations of their stories, which we believe will add to the entertainment value of the program. It's a different take on the paranormal and perhaps the show will lend a bit more credence to stories about the paranormal because it tells the real stories that have been shared by those who are first in line to respond when there is an emergency situation.
8. It's reality TV plus dramatizations
Even though the show contains dramatizations, it can still be classified as a reality TV show because the re-enactments are used to give viewers a sense of what happened as related by the eyewitnesses to the events. There is also footage of the teams in action doing their investigations and interacting with their clients. Don't let the re-enactment aspect of the show deter you because they're sticking as close to the facts as told to them as possible. This just gives you a visual to go along with the documented stories.
9. It gives EMS teams a chance to share their experiences
The 911 response teams are exposed to some of the most tragic situations and the stress level of the jobs that they do while serving the public are immense. It is far too easy to discount their stories as being due to physical and emotional fatigue. The stories shared on "Paranormal 911" give them the opportunity to share their experiences with other professionals who have had similar experiences and it gives them a way to connect with others who are supportive of them instead of keeping these odd and unsettling experiences bottled up inside. The new show could very well become a catalyst for others who have feared repercussions or ridicule for talking about paranormal experiences they've had when they were on the job.
10. It deals with a variety of paranormal topics
The Travel Channel is an amazing network of resources for people who have an interest and curiosity about the paranormal and what happens after death. There are several shows in this genre which have appeared on the station and they're adding yet another to the lineup with a different take on the investigations. From what we can tell, "Paranormal 911" has an edge over some of the others because of the background of the investigative teams in first response situations. They arrive at the scene, often after a traumatic situation has occurred, and the majority of hauntings or unusual spiritual activity takes place in the locations where these events have happened. They deal with both residual energies from past tragedies and spirits who have not yet moved on and if you have an interest in this subject matter, it might be a good show to check out Mondays on the Travel Channel.
Tell us what's wrong with this post? How could we improve it? :)
Let us improve this post!