Critics' favorite, Pan's Labyrinth, was one of the best movies of 2006. After its premiere at the Cannes Film Festival, the movie reportedly received a 22-minute standing ovation from the audience. Pan's Labyrinth is a perfect fairytale fantasy film for adults, directed, written, and co-produced by Guillermo del Toro.
With an exceptional performance from each cast member, the Spanish-Mexican historical dark fantasy Pan's Labyrinth was a commercial success. It easily grossed $83.9 million on a $19 million budget. It also didn't go unnoticed by major award associations, winning three Academy Awards and three BAFTA Awards. Here's a nostalgic look at Pan's Labyrinth through its cast, characters, and behind-the-scenes trivia.
Ivana Baquero as Ofelia / Princess Moanna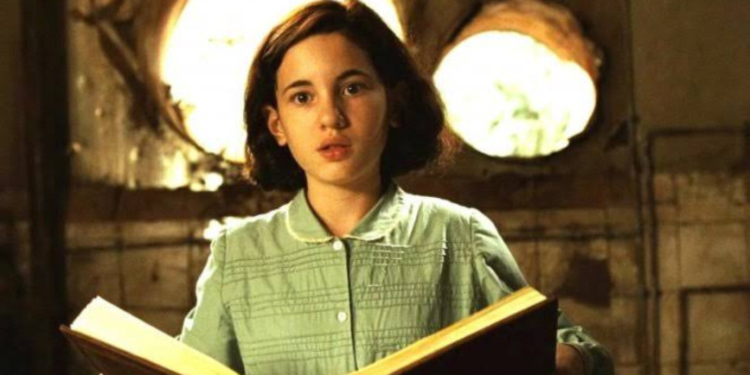 Ofelia is the protagonist of Pan's Labyrinth. An 11-year-old child who moves with her pregnant mother to live with her stepfather. Pan's Labyrinth is set in Spain in 1944, five years after the Spanish Civil War and the early Francoist period. She encounters a stick insect, believing it to be a fairy, which leads her into an ancient labyrinth. She meets with a faun who gives her three tasks to complete. Upon passing the tests, Ofelia transforms into Princess Moanna and is reunited with her parents to rule the Underworld together.
Guillermo del Toro's script initially had the Ofelia character as an eight to nine-year-old child. Impressed by Ivana Baquero's performance, he reworked the script to fit her age. It wasn't only del Toro who was impressed with her reading for the part; Baquero also reportedly had the same effect on del Toro's wife and camerawoman. To help prepare the young Baquero, del Toro sent her several fairytale books and comics to ease her mind through the character's experience in the labyrinth.
Sergi López as Captain Vidal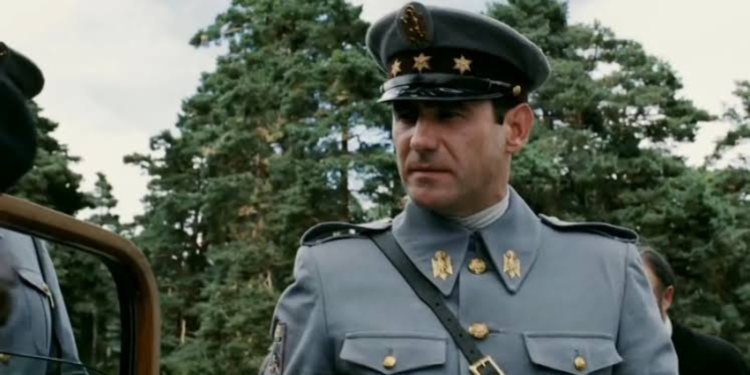 Captain Vidal was a brutal, no-nonsense officer dedicated to finding and squashing Republican rebels. His hatred for them evidently consumed every aspect of his life. Captain Vidal was Ofelia's new stepfather who was only interested in his son, whom Ofelia's mother was pregnant with. He meets his death when he's shot by republican rebels.
What's more profound about Sergi López's presentation of Captain Vidal is that he was known in Spain as a comedic actor. Although several Madrid producers objected to López's casting, Guillermo del Toro was fixated on the actor playing Captain Vidal. The character represents the cruelty and arrogance of fascism. Captain Vidal's death at the hands of the republican rebels is a nod to the death of fascism.
Doug Jones as The Faun and The Pale Man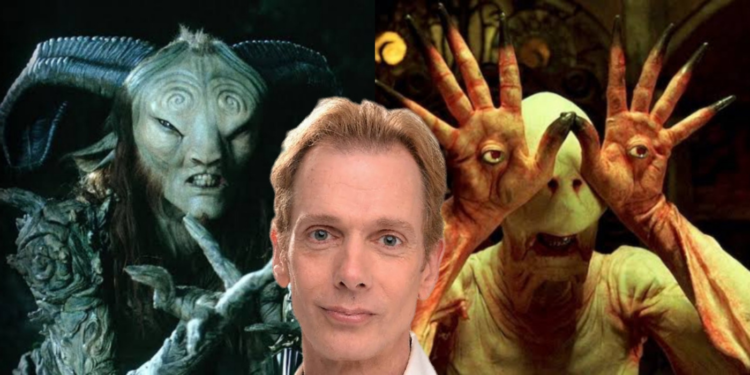 The two primary mythical characters in Pan's Labyrinth were the Faun and the Pale Man. While the Faun is crucial to helping Ofelia reconnect to the Underworld as Princess Moanna, the Pale Man plays one of the movie's villains as a child-eating, grotesque monster. American actor, mime artist, and contortionist Doug Jones was cast to play both roles. Having worked with Guillermo del Toro on Mimic (1997) and the Hellboy films, Jones was del Toro's only choice for the role.
However, Jones was the only English-speaking person on set, with del Toro being bilingual. Although theater actor Pablo Adán dubbed the character's lines, Jones took the time to learn his Spanish lines. With his costumes taking about five hours to put on, Jones spent the time learning his character's Spanish lines as well as that of Ofelia. This way, when Ofelia was done talking, he would know when to begin his lines. Even though Jones' lines were not used, his mastery of his Spanish lines made it easy to match his lip movement with that of Pablo Adán's dub.
Maribel Verdú as Mercedes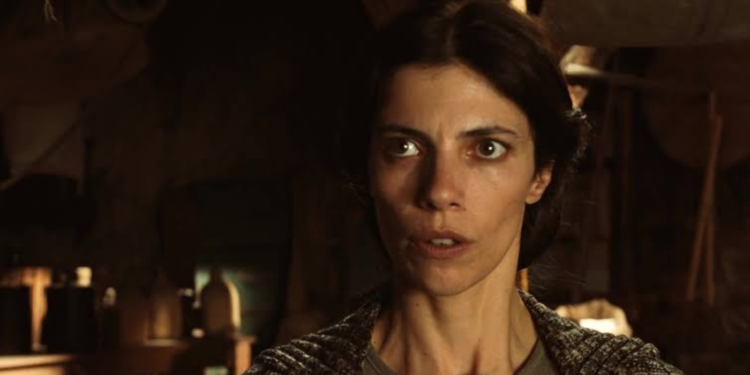 The character of Mercedes, Vidal's housekeeper, is introduced when Ofelia and her mother arrive at Captain Vidal's home. The Captain passively introduces her to Ofelia, who is more concerned about catching the fairy stick insect. Mercedes is instrumental in the Republican rebels' victory against Captain Vidal. Her duties for the Captain put her in rooms where military strategies are being discussed. Captain Vidal hands her his son before he's killed, requesting she tell his son about him when he grows. A vengeful Mercedes replies that the son wouldn't even know his name!
Interestingly, Guillermo del Toro cast the Spanish actress Maribel Verdú for one strange reason. Del Toro later admitted he "saw a sadness in her which he thought would be perfect for the part." Verdú was undeniably one of del Toro's best casting decisions for Pan's Labyrinth. Her demeanor and portrayal of the character add to the movie's intensity. For her performance, Verdú won Best Actress at the 49th Ariel Awards, a ceremony dedicated to recognizing and honoring the best of Mexican cinema.
Ariadna Gil as Carmen/Queen of the Underworld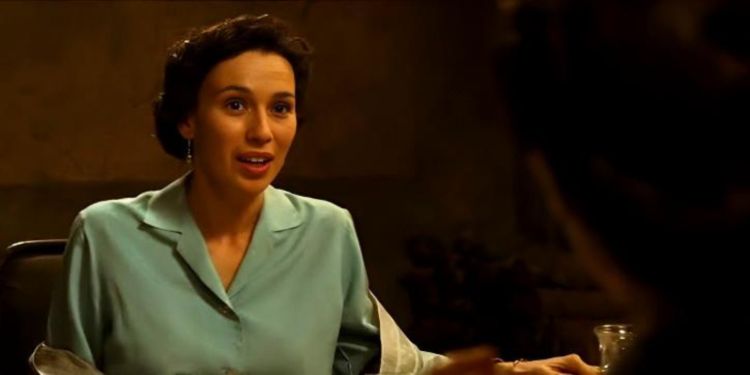 Carmen was Ofelia's mother and the new wife of Captain Vidal. Carmen is introduced in Pan's Labyrinth as pregnant with Captain Vidal's child. As the movie progresses, audiences are told she is sick, beyond pregnancy sickness. Ofelia helps relieve Carmen's pain by placing the mandrake root given to her by the Faun. After the root is discovered by her stepfather and mother and thrown into the fire, Carmen falls into labor. Although she dies from childbirth, she's later revealed to be the Queen of the Underworld. Renowned Spanish actress Ariadna Gil played the role. The actress has been in a relationship with American actor Viggo Mortensen since 2009.
Álex Angulo as Doctor Ferreiro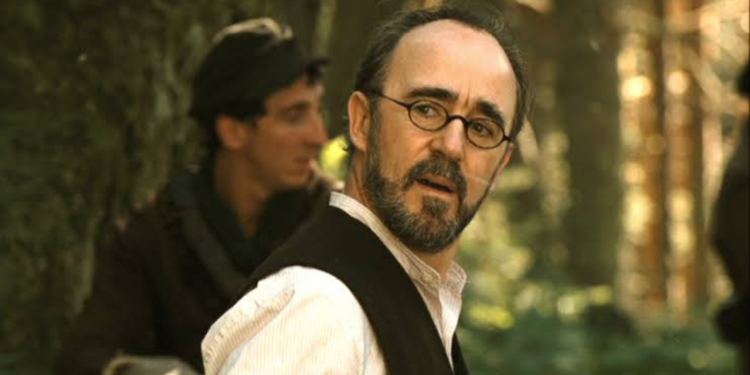 Spanish actor Álex Angulo played the character of Doctor Ferreiro. The character was introduced as Captain Vidal's personal and trusted physician. The Captain puts Doctor Ferreiro in charge of looking after his wife, Carmen. When Captain Vidal discovered that the doctor was a rebel collaborator, he had him killed. Although only a supporting character in Pan's Labyrinth, it was one of Álex Angulo's most popular performances before his death (from a car accident) in July 2014.