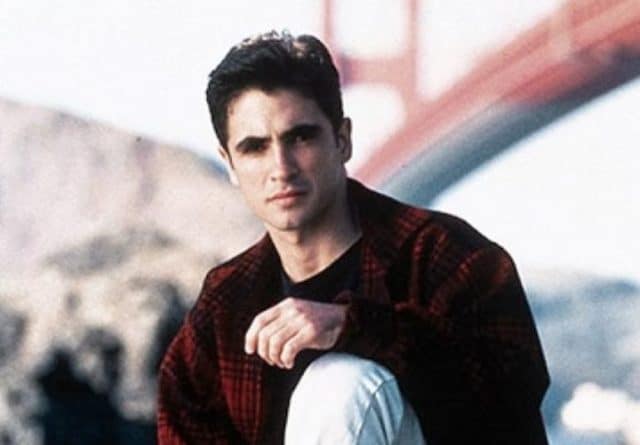 Given the sheer number of reality TV shows that have been broadcast on MTV, it should come as no surprise to learn that some of their reality TV stars have either died or were arrested. However, the actual number is way higher than it probably should be. Often these incidents have come as a surprise blow to shocked fans, and just as often, they probably couldn't have been prevented.
Here is a list of the MTV reality TV stars who have died:
Frankie Abernathy
In 2007, Frankie Abernathy died from cystic fibrosis, which is a genetic disorder that affects the lungs as well as a number of the other organs. The Real World cast member had struggled with cystic fibrosis for much of her life, which provided her with a determination to live as much of life as possible.
Clay Adler
Clay Adler had appeared on two seasons of Newport Harbor: The Real Orange County. He committed suicide with a gun while out shooting with his friends, perhaps because of his struggles with mental health issues.
Diem Brown
Diem Brown was one of the cast members on Road Rules as well as The Challenge. She was diagnosed with colon cancer a few months before she died in 2014, which was all the more unpleasant because she had overcome ovarian cancer not once but twice. After her death, Brown's co-reality TV stars paid tribute to her by highlighting her passion for life.
Danny Dias
Hailing from Road Rules, Danny Dias was found dead, though the exact cause of death remains unknown at this point in time. It is believed that he died from either hallucinogens or hallucinogen-related causes because he was last seen by his friends, who were unable to convince him to leave after he had locked himself in the bedroom where he was later found because of a bad reaction to hallucinogens.
Ryan Dunn
Ryan Dunn is still remembered for his role on Jackass. In 2011, he died from a car crash, which prompted a moving display of grief from his co-reality TV star Bam Margera, who shared the last text message sent by Dunn with the media.
Valerie Fairman
Fairman appeared on an episode of 16 and Pregnant. There, she revealed her struggle to overcome her substance abuse problems. Unfortunately, she was found dead at the age of 23 in December of 2016, leaving behind a daughter.
Shain Gandee
People will remember Shain Gandee from BUCKWILD. Gandee, Gandee's uncle, and one of Gandee's friends were reported missing in 2013. In time, the police found them out on a rural road, where they are believed to have been killed by carbon monoxide poisoning.
Ryan Knight
Knight died at the age of 28 no more than two weeks after the death of Diem Brown. He had starred on The Real World: New Orleans as well as The Challenge, which resulted in his co-reality TV stars paying tribute to him through social media.
Joey Kovar
Joey Kovar starred on The Real World, though he also made an appearance on Celebrity Rehab. Unfortunately, he died from a opiate overdose in 2012 at no more than the age of 29.
Erik Roner
Once a cast member on Nitro Circus, Erik Roner died from serious injuries sustained when he struck a tree while skydiving out in the state of California.
Sam Sarpong
Sarpong was one of two men who hosted Yo Momma. He is believed to have committed suicide because he jumped off of a bridge in Pasadena, CA, which came as a serious shock to his co-host, who urged other people with suicidal thoughts to speak with someone when they felt in need.
Sean Sasser
Sean Sasser was one of the people who appeared on The Real World: San Francisco. He died from a rare cancer of the lungs called mesothelioma.
Pedro Zamora
Pedro Zamora was another member of the cast from The Real World: San Francisco who had dated Sean Sasser. The AIDS activist died from the disease not long after the airing of the final episode of the reality TV show.
The List of MTV Reality Stars Who Have Been Arrested
Likewise, here is a list of the MTV reality TV stars who have been arrested:
Sunny Cross
Sunny Cross appeared on Catfish, where she was surprised to see that a male model was actually a girl named Chelsea. Regardless, Cross was arrested in 2013 because she was suspected of being intoxicated while behind the wheel of her car.
Jenelle Evans
One of the cast members on Teen Mom, Jenelle Evans has been arrested more than a dozen times for crimes that have ranged from cyberstalking to assaults and breaking and entering.
Amber Portwood
In 2010, Amber Portwood, who had appeared on Teen Mom, was arrested for attacking the father of her child. This was followed by a second arrest in 2011 for failing to follow the clauses of her probation and then a third time in 2012 for failing to complete a court-mandated program.
Don Vito
Don Vito's real name was Vincent Margera. In brief, the ex-Jackass cast member was sentenced to 12 years of probation for touching two underaged girls in an inappropriate manner at a Colorado mall in 2006. Afterwards, he died from organ failure in 2015.
Jason Wahler
Jason Wahler was once the boyfriend of Lauren Conrad, who was the star of Laguna Beach. Not long after their break-up, Wahler was arrested six times over the course of three years, which he attributed to the influence of drugs and alcohol.
Tell us what's wrong with this post? How could we improve it? :)
Let us improve this post!