The Academy Awards, also known as the Oscars, started in 1929. Considered to be the most prestigious awards ceremony in cinema, it was created to celebrate and acknowledge excellence in the film industry. The ceremony has since become a major event in Hollywood, attracting global attention.
Winning an Oscar is the ultimate recognition for actors, directors, and filmmakers, and is often seen as the pinnacle of success in the industry. As a result, The Academy Awards has become an integral part of the film industry, cementing its place as the most prestigious ceremony in cinema. So, in this list, we will take a deep dive into some of the most renowned Best Actor Oscar winners over the last few decades.
Jack Nicholson – One Flew Over the Cuckoo's Nest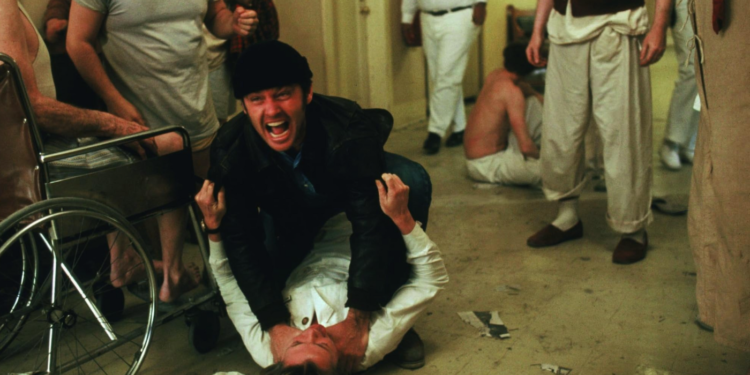 One Flew Over the Cuckoo's Nest is a classic film directed by Stanley Kubrick. It tells the story of Randle McMurphy (Jack Nicholson), who is sent to a mental institution after faking insanity to avoid prison time. Here, the tyrannical Nurse Ratched (Louise Fletcher) rules the ward with an iron fist. However, she is met with resistance from McMurphy. As he battles with his own demons, he starts to fight for the rights of the patients, challenging the strict rules of the institution.
Nicholson's performance in the film is widely regarded as one of the greatest of his career. He delivers a tour-de-force performance of a perfectly sane man who slowly starts to inhabit the behaviours of the facility. One Flew Over the Cuckoo's Nest won a total of five Oscars, including Best Actor for Nicholson. Furthermore, this cinematic masterpiece is a thought-provoking, emotionally intense film that continues to be celebrated today. It was one of the first films of its time to deeply explore themes of mental illness, individual freedom, and the power of human connection.
Robert De Niro – Raging Bull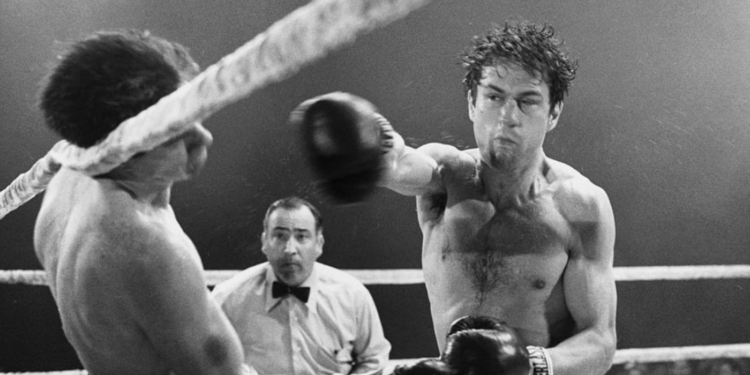 Raging Bull is a biographical film released in 1980, directed by Martin Scorsese and starring Robert De Niro as legendary boxer, Jake LaMotta. The film follows the amazing yet troubled life of LaMotta. It pays large focus to his early days as a boxer in the 1940s, through to his retirement from the sport in the 1950s. Additionally, the movie delves into the complex relationship between LaMotta and his second wife, Vikki (Cathy Moriarty). It also pays large focus to his troubled relationship with his brother, Joey (Joe Pesci).
Throughout the film, LaMotta struggles and his unbridled aggression eventually leads to mental health problems. As a result, he finds himself separated from both his family and his sport. De Niro's intense performance in the film is often cited as one of the most impressive in cinematic history. He shifts effortlessly between portraying LaMotta as a lean and chiseled athlete to a dangerously overweight figure. Raging Bull is widely considered to be a masterpiece of American cinema, examining the depths of human emotion and one man's fight for personal redemption. For his role, De Niro is widely considered one of the most deserved Best Actor Oscar winners.
Anthony Hopkins – The Silence of the Lambs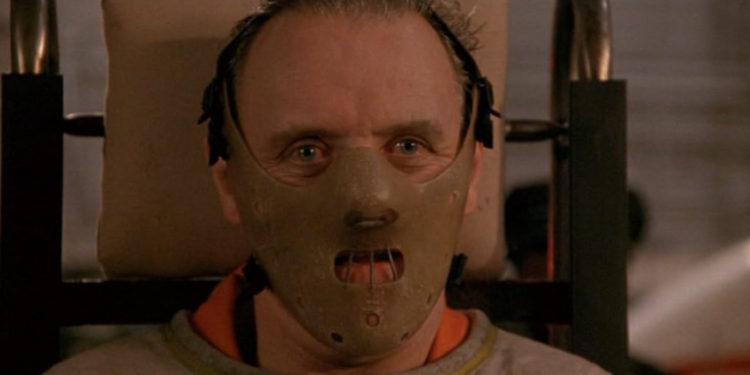 The Silence of the Lambs is a 1991 psychological-thriller directed by Jonathan Demme. The film follows FBI agent Clarice Starling (Jodie Foster), as she works to track down a serial killer known as Buffalo Bill. Clarice seeks the help of incarcerated cannibal and serial killer, Dr. Hannibal Lecter (Anthony Hopkins), to gain insight into Buffalo Bill's behavior. However, Lecter is not easily persuaded and plays mind games with Clarice. Along the way, he also slowly reveals some of his own dark past.
The film was groundbreaking and shocking for Hollywood at the time. It swept the 64th Academy Awards, winning in all five major categories. Furthermore, the success of the film can be largely attributed to Hopkins' Oscar-winning performance. His rendition was considered one of the most iconic portrayals of a villain in cinema history. Despite only being on screen for a total of 16 minutes, Hopkins' performance as Dr. Hannibal Lecter was unforgettable, propelling the film to classic status and Hopkins was recognized as one the most iconic winners for the Best Actor Oscar.
Sean Penn – Mystic River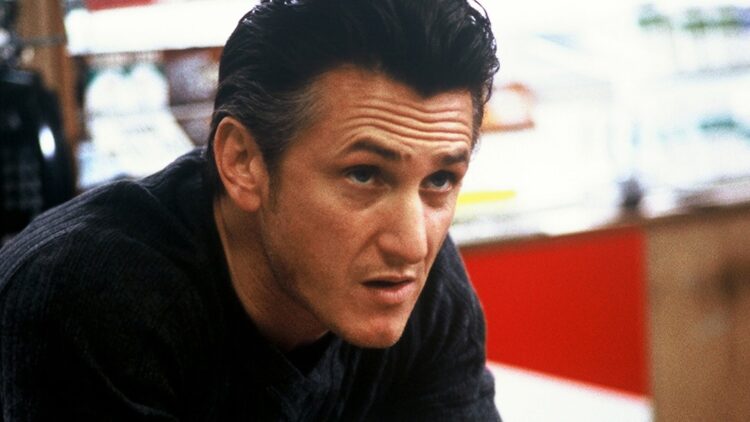 Mystic River is a gripping drama about three childhood friends, Jimmy (Sean Penn), Sean (Kevin Bacon), and Dave (Tim Robbins). After growing up together in Boston, the three friend's lives take drastically different paths as they grow older. The film's plot revolves around a tragedy that occurs when Jimmy's daughter, Katie, is brutally murdered. This sets off a chain of events that exposes the deep wounds and secrets of the three friends.
Sean Penn's performance as the heartbroken father, Jimmy Markum, was nothing short of exceptional. Penn's portrayal of Jimmy's grief and rage was a standout in the film. The scene where Jimmy breaks down as he learns of his daughter's death is utterly heart-wrenching. It's no surprise that Penn won an Oscar for his performance. He truly delivered a captivating and emotional performance in Clint Eastwood's Mystic River.
Casey Affleck – Manchester by the Sea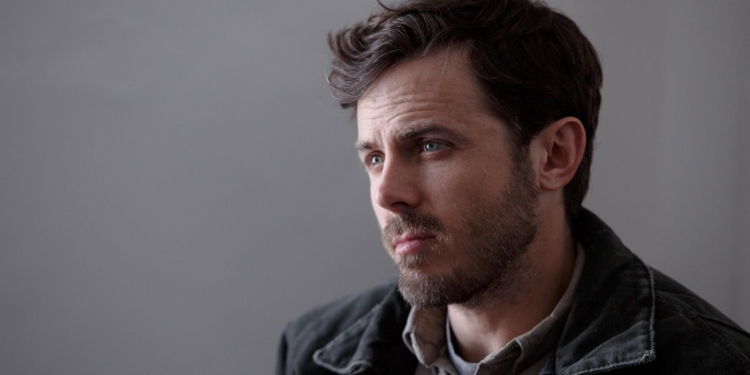 Manchester by the Sea is a 2016 film written and directed by renowned playwright, Kenneth Lonergan. This heart-wrenching drama tells the story of Lee Chandler (Casey Affleck), a grief-stricken man who returns to his hometown in Massachusetts. However, after the unexpected death of his brother, he must step up to the mark and care for his nephew. But this proves harder than imagined as Lee battles with his own demons and tragic past.
The film's premise is unique in how it unfolds its tragedies in segments. This subtle technique allows the audience to gradually understand the emotional burden that Lee is carrying. On top of this, Affleck delivers a stunning and unforgettable performance which is nothing short of remarkable. Without even needing to speak a word, he brilliantly conveys the character's heartache through his body language and eyes. In fact, from the very first frame, Affleck effortlessly delivers an emotionally charged performance that rings out through to the end of the picture. With that said, it's easy to see how his performance earned him a Best Actor Oscar.
Joaquin Phoenix – Joker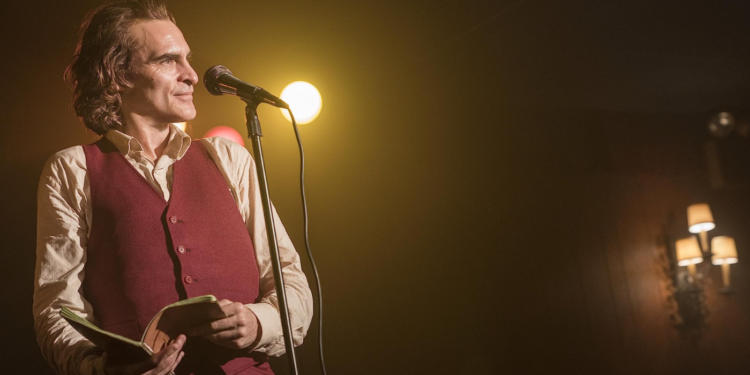 Todd Phillips' Joker is a dark and disturbing take on the origin story of the famed character. The film follows the life of a mentally ill aspiring comedian, Arthur Fleck (Joaquin Phoenix), who descends into madness and becomes the iconic Joker. Phoenix delivered an immersive lead role that landed him his first Oscar win and added to the ranks of most deserving Best Actor winners. Playing such a complex and multi-layered character, Phoenix skillfully captured the pain, tragedy, and malevolence of the Joker. The film is a gripping exploration of mental illness, societal rejection, and the politics of a deteriorating urban environment. With its gritty realism and intense performances, Joker stands out as a haunting and thought-provoking piece of cinema.