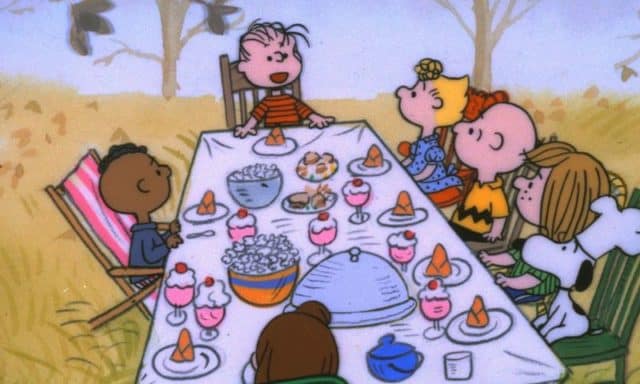 The Peanuts theme song Linus and Lucy has a pretty simple origin. It was introduced on a jazz album composed by Vince Guaraldi in 1964. The name of the album was Jazz Impressions of a Named Charlie Brown. The next year the song would be used for A Charlie Brown Christmas and as such introduced to the world yet again. It's a fun song and one that is easily recognizable even to people that have never watched Peanuts. That's just how pervasive the song is in American culture really since it's been heard just about everywhere. The song has become so well-known that only a few chords are ever needed to really get it stuck in your head.
Peanuts was kind of an odd cartoon for the simple fact that it wasn't particularly well animated and the stories weren't that deep, but it was still loved because the characters were developed just enough and the dynamic between them was easy to relate to. The specials were always fun to watch and the fact that so much merchandise came from the cartoon was kind of amazing. Of course the star of the show after a while was without a doubt Snoopy the rest of the cast were still very memorable and warranted special consideration. Of course if you asked the average person to name all of the Peanuts characters these days you would probably hear just a few names rattled off and then people would draw a blank. It was a great cartoon for its time but as of now it's been kind of buried by history and the shows that have come along to not replace it, but definitely contend for the space that it used to occupy.
In truth the style of animation that the Peanuts benefited from used to be the norm and it was used for quite a while after until animators started upping their game and becoming for more precise in their craft. Once that happened the older cartoons were left by the wayside, only to appear again on special occasions and holidays, if even then. There are times when you can still watch Peanuts and remember the good old days when animation didn't challenge you in any way, but those times come and go quickly since the newer and more advanced cartoons are always vying for space and attention in order to push their own brand. Thankfully the theme song has never gone out and hopefully it never will since it's one of the last really good memories of the show and a hallmark of American culture that needs to stay put.
People might not remember Peanuts as well as they should at times but the song is still something that strikes a chord deep inside a lot of people when it comes to recalling the past and how much fun it was at the time. If you were growing up anywhere in the 60's to 80's you likely watched Peanuts at least once, and can probably remember that while it wasn't as quick or as precise as the cartoons of today, it was still something fun to watch.