Netflix's beloved manga and anime series One Piece hit audiences with a bang. Written and illustrated by Eiichiro Oda, the One Piece universe is a vast one and has been gaining ground since 1997. So, it was a much-obliged pleasure to finally see the live-action adaptation hit the screens on August 31, 2023.
The story itself follows an unlikely group of strangers who end up becoming the Straw Hat Pirates. With Monkey D. Luffy at the helm of the ship, the rag-tag group goes on tons of adventure, stirring up trouble in their wake. While the action-packed narrative has pretty much been mapped out, it took a talented ensemble to bring it to life. So, here's a look at who's who in One Piece.
Iñaki Godoy as Monkey D. Luffy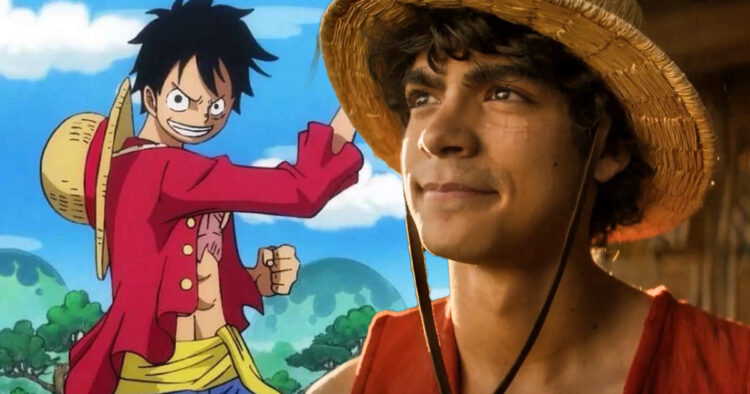 At the center of the story is Monkey D. Luffy, a brave and enthusiastic character to say the very least. It's safe to say that he's as ambitious as they come, but he has the heart and skills to back that up. With the dream of becoming the King of the Pirates, he embarks on a quest, not only to bag the treasure but to find his crew. Fortified with devil fruit-induced powers called Gomu Gomu no Mi, Luffy is a lot tougher than he looks. However, it could be argued that his true power is the ability to breed friendship in the most unlikely places.
Embodying this iconic character is Iñaki Godoy, previously well-known for his role in the Netflix Sci-Fi drama, The Imperfects. With his infectious smile and boundless energy, Godoy has made Monkey D. Luffy a fan favorite all over again. Portraying a young Luffy is the actor Colton Osorio who has graced the screen in TV shows like Law & Order: Special Victims Unit.
Mackenyu as Roronoa Zoro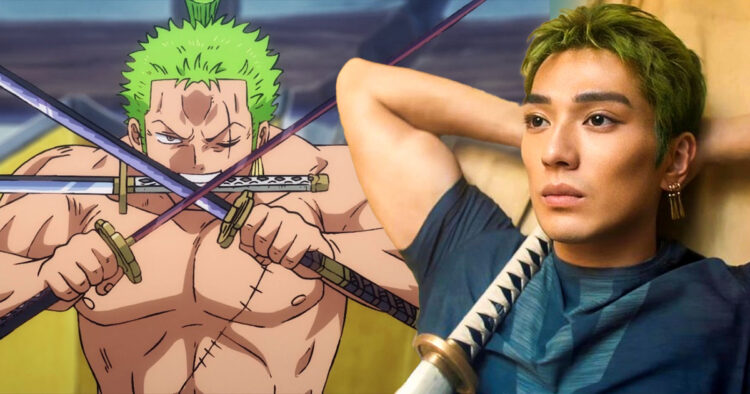 He's the skilled swordsman and initially reluctant first mate of the Straw Hat Pirates. While he allows Luffy to drag him along on his quest for the One Piece, he has dreams of his own. Zoro hopes to claim the title of the greatest swordsman in the world. He's well on his way to achieving those dreams and skillfully wields three swords against his enemies. While his all-around demeanor is often stony and indifferent, he's as fiercely loyal as they come.
Donning Zoro's three swords is none other than Japanese actor Mackenyu. Being a martial arts enthusiast and expert swordsman himself, the role pretty much fit like a glove. He's well-known for his work in the Fullmetal Alchemist franchise and has been in other Manga series like JoJo's Bizarre Adventure: Diamond Is Unbreakable Chapter I.
Emily Rudd as Nami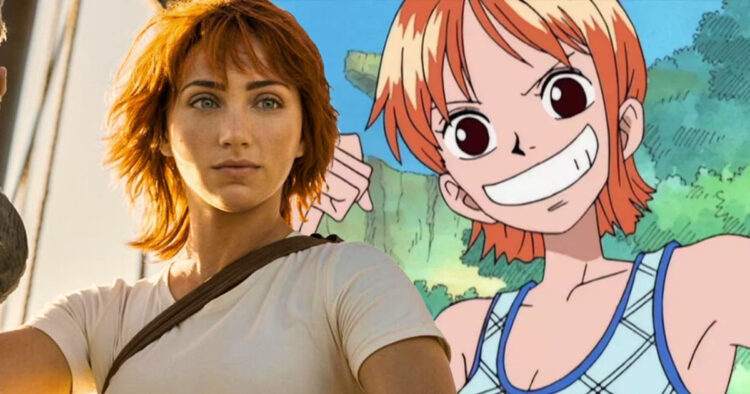 Known for her brutal honesty and independent spirit, Nami is another member of the Straw Hat Pirates. She's not only their skilled navigator but has cartography skills that couldn't be learned in a classroom. The character herself is guarded, skeptical, and a bit self-serving, however, that starts to change once she meets Luffy. She finds herself caring about something other than her singular goal and it's safe to say that it frightened her. The actress herself is well-known for her role in the Fear Street trilogy and TV shows like Hunters and Dynasty.
Jacob Romero as Usopp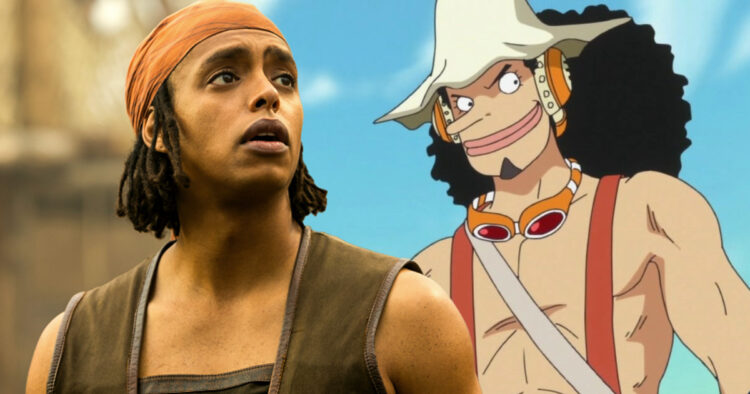 He may have joined the crew a little later in the game, but Usopp is just as valuable a member. Fans of the Manga series probably know him as Sogeking. In this case, he's not a master of the sword, but words instead. He tells all sorts of tales including tall ones, that don't just entertain his crew members, but help him come to terms with his own realities. However, his tongue isn't his only weapon as he's as handy as they come with a slingshot too. Stepping into Usopp's shoes is Jacob Romero is known for playing AJ Delajae in Greenleaf.
Taz Skylar as Sanji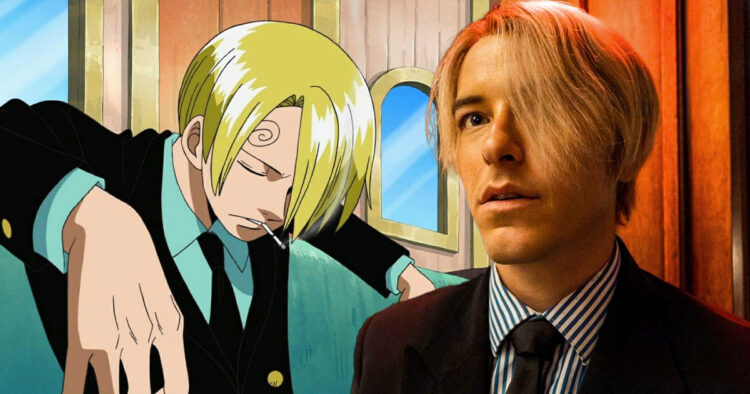 Another member of the One Piece cast is Taz Skylar who plays cook and expert fighter Sanji. He's pretty much the last to join the bandwagon, but during his time with the crew, he proves invaluable. While he used to work at the Baratie, he joined the Straw Hat Pirates with a dream of his own — finding the fabled One Blue. While many believed that this special sea with fish from all over the globe didn't exist, he was sure that it did. It's worth mentioning that he's a smooth talker and as chivalrous as they come. The actor himself is known for his roles in Villain and The Lazarus Project.
Morgan Davies as Koby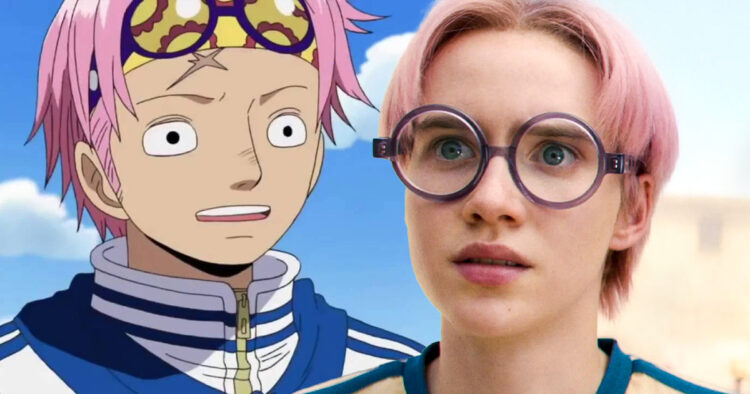 A pivotal character in the show, Koby was once imprisoned by pirates, but thanks to Luffy, he got his freedom back. In his true fashion, Luffy inspired him to follow his dream of becoming a marine officer — even though they'd be on opposing ends of the law. Once a scared captive, it's interesting to see how Koby grows into his own on the show. The Australian actor is known for productions like Stormboy and The Girlfriend Experience.
Peter Gadiot as Shanks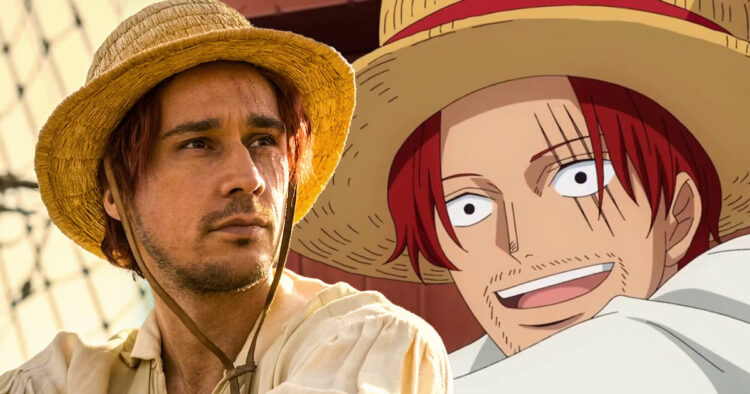 He may not have gotten as much screen time as some of the characters on her, but Shanks is by far one of the most important characters. It's safe to say that Luffy would not have had his unique take on being a pirate with the world if not for Shanks. Previously a member of the Roger Pirates, Shanks went on to become a captain of his own crew — the Red-Haired Pirates. Needless to say, he's as mild-mannered and jovial as a pirate could possibly be. However, he's a force to be reckoned with when it counts the most. The actor himself is known for his roles in Once Upon A Time In Wonderland and Queen Of The South.
Vincent Regan as Vice Admiral Garp
Another character quite central to the plot is Vice Admiral Garp. He's a stern and authoritative man who's known for taking down the greatest pirates. As a marine, he's well-decorated and is revered for numerous achievements like taking down the King of the Pirates Gold Roper. However, one seems to elude him on more counts than one — Luffy. Vincent Regan is known for appearing in Black Knight, Troy, and 300.
Other Notable Characters in the One Piece Live Action Adaptation
The One Piece cast also features a few notable names alongside the main cast. Buggy (the clown) was played by Jeff Ward and Dracule Mihawk was played by Steven Ward. Then there's Craig Fairbrass as Zeff, Ilia Isorelýs Paulino as Alvida, and McKinley Belcher III as the notorious Arlong. It's safe to say that the narrative was powered by some talented actors.