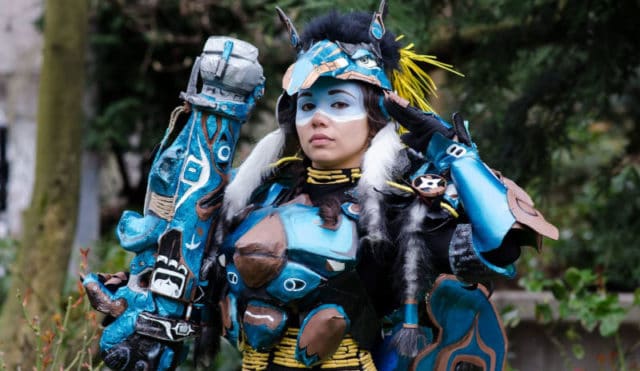 Pharah is a versatile and mobile Offense hero, capable of limited-duration flight. This gives her good escape capabilities, excellent vantage in open-air situations, and enables her to reach enemy snipers with ease. Her Ultimate ability Barrage allows her to rain heavy damage down on her enemies.
Pharah is a flexible hero equipped with a rocket launcher.
She dominates the skies with her Jump Jets and Hover abilities.
Rain rockets on a group of enemies with Barrage.
Pharah is also an excellent cosplay character if done right. I would have to say that Charmanda most certainly does it right below.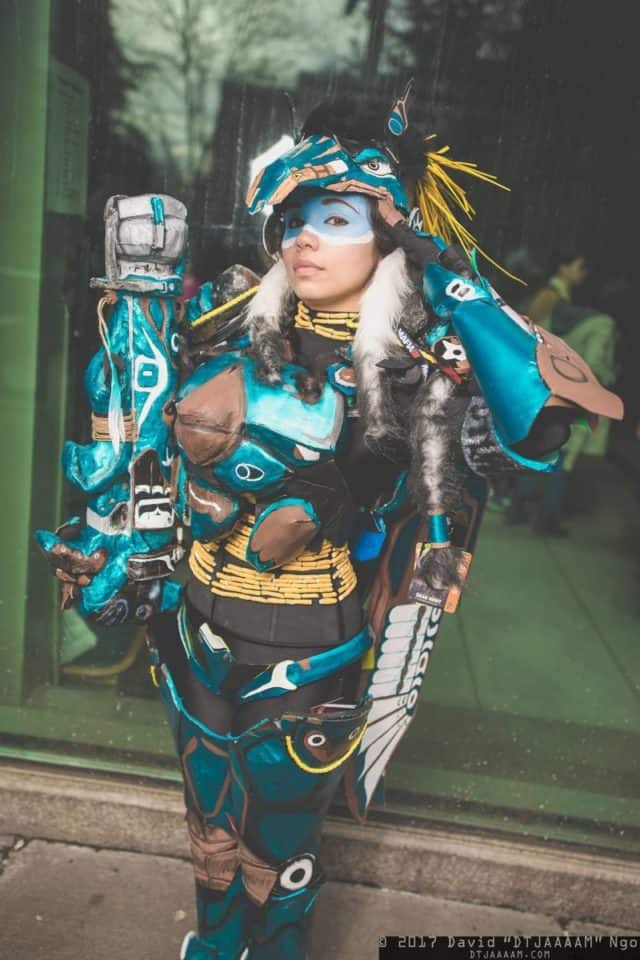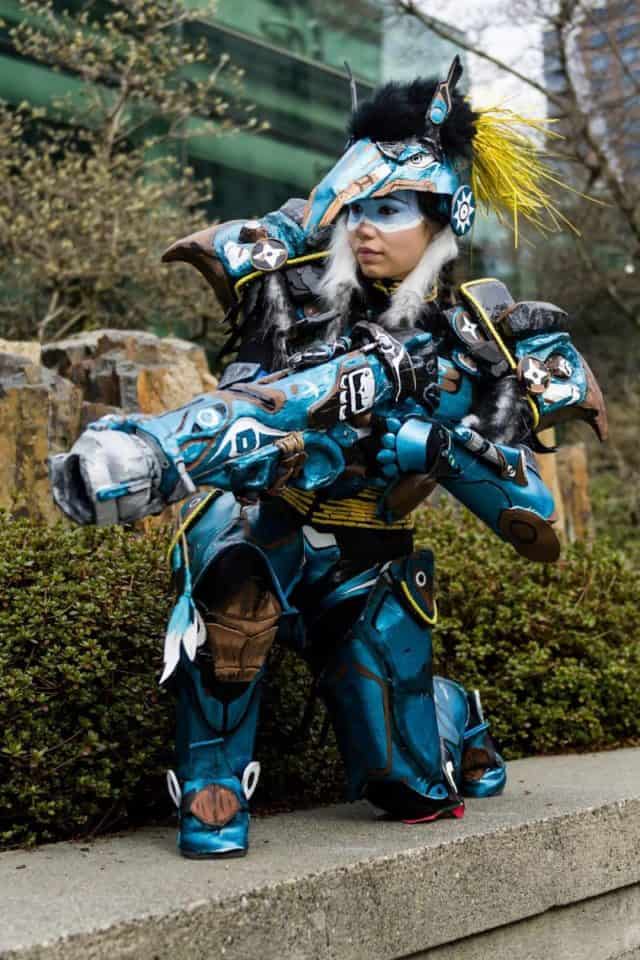 Cosplay by Charmanda | Photo by David Ngo
There's also a video