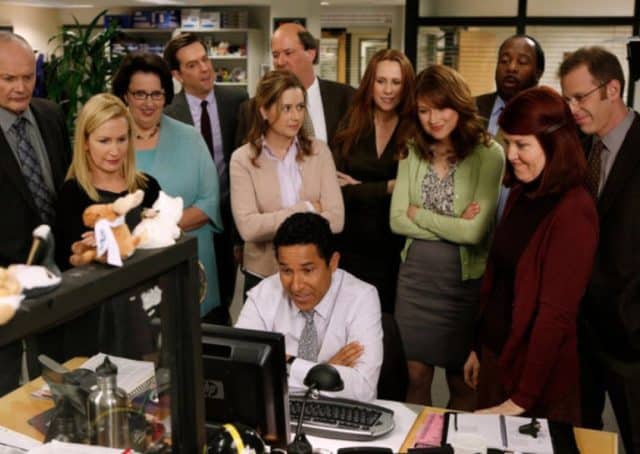 There are plans being talked about to bring back a revival of The Office for the 2018-2019 season, but the one thing that people will likely miss aside from a few key cast members will be that Steve Carrell will not be returning. There aren't that many details at the moment other than to state that the show will be coming back, but the news that one of the favorite characters won't be returning is kind of hard for a lot of people to take. Michael kind of made The Office work in a way, he and the entire cast in fact did a lot to make the show something very special over the course of seven seasons. His level of comedy on the show wasn't the same as people have seen in his movies but it was still enough to gain a great number of fans that loved the show.
Having The Office without Michael seems like it would be a little awkward at first but there would be familiar faces coming back it sounds like. Keep in mind this is just an idea at the moment and not a full blown guarantee that it will come back, but since Will & Grace managed to mount a comeback there should be no reason why The Office can't follow suit.
The question is, should it?
So many shows are getting revamped, remade, rebooted, and reconditioned these days that it makes a person wonder if the writers have finally run out of ideas and are just heaping the same old thing atop the old bones of the previous ones in an attempt to make people think that this is something they haven't seen before. Yeah, that sounds cynical, but being too nice in this era seems to get a person the assurance that of course everything is okay, that the writers are professionals that know what they're doing with their degrees and their recommendations and years of experience. At this point I kind of wonder how many of them are simply too comfortable because they can write a bit of script and then have it called good by producers and directors that just want something to give to the fans.
I kind of hope that's not the case because if it had come to that point then a serious amount of deep cleaning would need to be done throughout the TV industry, starting with the writers and all those who are passing along the idea that bringing back the same old routine is the best idea. Could The Office be funny again? Oh yes, most definitely, so long as the show is taken in a different direction but allowed to keep the source material. It doesn't necessarily need to keep Steve Carrell, in fact it could have a completely different cast and be something that people haven't seen before so long as the writers decided to pull away from the old ideas just enough while still sticking to the core concept.
Who am I to say all this? I'm a writer, and like a lot of fans I'm hoping that the stories we see on film and on TV finally start showing us something new.