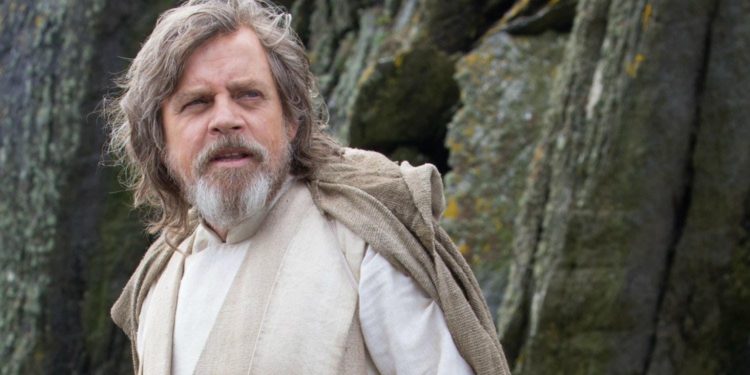 Of course we want to see Mark Hamill, period. Despite his poor showing due to even poorer choices made in The Last Jedi, he was given the chance of redemption in the Rise of Skywalker as he finally became the mentor we wanted to see. Now it might be time for him to join another group and make his mark as another old and grizzly man that a lot of Witcher fans already recognize as one of the more interesting character of the story, Vesemir. It's likely that a lot of people don't know just who Vesemir is, so let's break down the character and discuss why Hamill would be perfect to play him and why it would be great to see him show up alongside Henry Cavill at some point in the future. The biggest reason for Hamill being perfect is that much like Luke Skywalker, Vesemir is an older man, a Witcher like Geralt, but much older since he's the one that has helped to raise many Witchers in his time and was old before the walls of Kaer Morhen, the abode of the Witchers, was built apparently. He's old, crusty, but is still capable of fighting and holding his own against most opponents, and he has a lifetime of wisdom that he can dole out to others. It's said that when the winter hits he holes up Kaer Morhen with the remaining Witchers, and once spring comes he's back on the trail and the hunt. As Jeremy Dick of TVWeb states, Hamill might not know who Vesemir is, but it stands to reason that once he figures it out he'll fit in just fine.
Now tell me this doesn't sound like a perfect role for someone like Hamill, who's already been seen as a wizened old man in three different Star Wars movies, even if in The Force Awakens he was only shown for a few seconds. It would be perfect for Hamill to play yet another bad***character, especially since Vesemir is an expert fencer and knows how to handle himself in a fight. It would almost be like a 13th century version of Star Wars in a way since there are a few parallels to be drawn between Skywalker and Vesemir. While it's true that Skywalker did become a hermit after his students were destroyed, it's also true that up until that point he was a very capable teacher and could best most if not all of his students when it came to combat and the use of the Force. Vesemir is the man that trained Geralt, so it's reasonable to assume that he's something of a great warrior himself. But he does have his weaknesses like anyone, and seeing those that he trained slain does have an effect on him, just as it did on Luke. There's just too much sense in making this happen for it not to since season two of The Witcher has already been approved and is likely being moved towards the drawing board at this point. Hopefully Hamill's name will be included on the cast list and we'll be able to see him take on another role that will allow him another foothold in the annals of show business as a great warrior and someone that we can continue to look up to.
There are likely those that would love to see the image of Skywalker in TLJ just erased or somehow filmed over so as to make it appear that he was never a tired, scared old man that had withdrawn from the galaxy, but obviously that's not going to happen since the mistake is going to stand and people are going to rise to defend it. But seeing him as Vesemir would be a good way to remind people that Hamill is in fact a great actor and he does have enough range to be great despite the fact that Skywalker and Vesemir are pretty different. One almost has to think that Hamill might have started reading up on Vesemir just in case his desire is met and he gets to be included in the next season. It would be something great to see if he was on the cast list when season 2 hits and it would be even better if he were to be given a substantial role in the show so as to show him off just a bit and make it clear that his character is of importance. John Atkinson of ScreenRant had more to say on the matter. Of course that would imply that the second season will move even further ahead than we've seen thus far, and there's no guarantee that it's going to do such a thing. So far the story has been moving steadily forward as we get to see how the various characters have met, what became of them, and how the world in which they exist is constantly changing. There's a lot to be done yet it would appear before Vesemir gets to step in.